Why AxieBCH?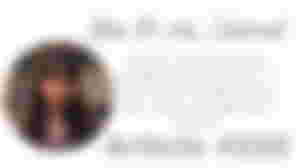 There are a lot of gaming guilds out there. They are offering scholarships for some play to earn games.  As for me, I have mentioned that I am a scholar of a great gaming guild that I joined months ago. And it is the AxieBCH Guild. I have been playing for months and even received a team upgrade from them. It has been a long journey but I haven't written about why AxieBCH is the best guild for me. I know that this is already late for some, but I think I should at least share my side of it. I would like to give reasons why this guild was worth the sleepless nights. I would like to share my perspective and my gratitude to this community I belong to.
The question that I would like to answer on this composition is, why AxieBCH?
1.       They do not focus on the money, but in helping.
Of course, the people behind the guild started this as an investment. But as they started having scholars, they did not focus on the money they will get. Rather, they are more into helping the people who's been part of their journey. As a scholar, I saw this as the strength of the community. They give 60% to scholars, which is already a good thing. But giving their scholars a chance to get upgrades without asking in return made my hands down. I also remember how they let us hold our payouts because of the dip in price. They did that even if it means causing troubles on their investment plans. But, it helped a lot on us.
2.       They will give you 100% support.
Aside from helping their scholars, they also show 100% support in everything. We can ask for assistance whenever we are having a hard time in playing our team. Also, I remember when they will cheer you up whenever you feel down or hopeless. It just felt so good to be part of the community that shows sympathy among its members.
3.       They will bring out the best in you.
Recently, they started a tournament for scholars. The event started smoothly and everyone had fun. We opened our doors to get to know each other. Also, the tournament built connections among the scholars through game practices. Some made friends and some realized how better they could play using their teams. It brought out the best skills of everyone, especially in fighting with different teams.
4.       They appreciate your efforts.
If you are not a good player, they will not humiliate you. If you have a lower MMR compared to others, they will not make you feel less. It is how they appreciate your efforts, even with the circumstances. They understand and appreciate your efforts, especially when you are doing your best for it. I can still remember how they give a lot of chances as long as they saw your sacrifices to keep up.
5.       They will stand with you.
A family will stand with you. Last week, something happened in Twitter. It was an argument between Gramps and another person about price predictions. I cannot go in details, but I saw how the community stood with each other. As people started to be disrespectful towards Gramps, scholars retaliated. And that is how families stand with each other.
Upon answering the question, I realized that I am really lucky to be part of this community. Maybe it is not as perfect as the other guilds, but this family I have here is enough.
---
Date Published: February 20, 2022
---
Rest assured that this article went through plagiarism detection for everyone's peace of mind. It is for the readers and users who take plagiarism as a big deal since they are working to improve the platform. The detection made will serve as my contribution to the said purpose. I am one of you, and I am starting it with my article.

If you have any hesitation and doubts, you can check it yourself through these plagiarism detectors I used.
---
Drop a direct message or comment on my:
---
---
The people you see below this text are my sponsors. I cannot mention them one by one. But if you are seeing your profile in my Sponsors Block, please know that I am beyond grateful and happy for having you all.
To my future sponsors, I will welcome you all with open arms. Click below!
---