5 Significant Decisions that AxieBCH Made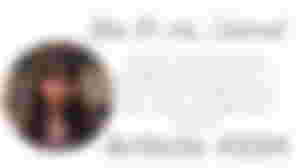 Have you read my article about why our guild is the best? If not yet, click here. I have mentioned a lot of good things about being a scholar in the AxieBCH Guild. It was full of support and opportunity. But recently, they started to make huge decisions for the community. I have observed a few changes and I would like to share them with everyone. Sometimes, making significant decisions only prove that you appreciate and care about the community you built. And that is what the people behind our guild did.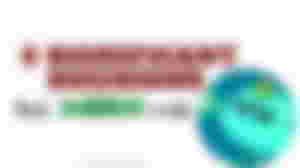 ---
I tried to list down some arrangements that they made for their scholars. There are a lot of them, but I narrowed them to five. Just like what you have read on my title, they came up with 5 Significant Decisions for the guild. Do you want to know about them? Continue scrolling down.
They have a kind heart for the scholars, as they reward us for our hard work. Recently, they started giving Pegaxy Scholarship to those who accumulated more SLPs, the highest MMR, and who contributed to the community. It means that they are monitoring the activities in the community and making sure to reward everyone that showed interest in improving the guild as well.
Aside from rewarding the scholars, they also worked on improving the platform or simply our server. They added a few channels and even promoted some of the scholars into admin. Some became a coach, and most of them became the guild's designers. In this way, we can easily determine their roles and it organized the names better. I saw it as another way of development in the community.
We had a tournament where we need to play per brigade and get a prize after. It was challenging, but we enjoyed being part of it. And when the tournament ended, the players received AxieBCH Tokens as their prize. I am from Brigade Aphrodite, and each of us received 938 AxieBCH. The tokens are still on my Metamask Wallet. I haven't decided what to do with it yet, but maybe I will use it as my investment. Like what I did on the GAME Token I got from them, too.
I think that this is a significant decision they came up with. Why? They made us explore other opportunities. They also wanted us to learn a few tricks and learn about SmartBCH Network. Luckily, I have been part of this too.
I already mentioned that they added a channel to our Discord Server. And one of them was named "your talents." In this channel, the members can show off their talents and share them with everyone. It was another way to discover who has the skills and ability to contribute to the guild. I saw how it boosted the confidence of the scholars to showcase their artworks and designs. Most of their talents are in digital arts, drawing, and painting. As a scholar, I was proud to meet these humble people. Imagining how talented and creative they were made me realize that they were just keeping it on themselves. And our guild made the best decision of creating a platform where our talents will be seen, appreciated, and complimented.
Yes, you have read it right. They are trying their best to discover and explore more play to earn games for their scholars. Maybe it was too much to give, but then again, they are into helping us earn financially. It was such an honor to be part of this guild. They have given us a lot more, aside from the Axie Scholarship itself. They always have something to offer. And they never left us with anything.
I could not thank our coaches and Gramps more, but God knows how grateful I am. Being one of their scholars means being able to realize that you can do more and you can discover more of yourself. While they explore and offer us greater opportunities, we go out of our comfort zone and become the better version of ourselves as well. We look forward to more upcoming.
---
Date Published: February 23, 2022
---
Rest assured that this article went through plagiarism detection for everyone's peace of mind. It is for the readers and users who take plagiarism as a big deal since they are working to improve the platform. The detection made will serve as my contribution to the said purpose. I am one of you, and I am starting it with my article.

If you have any hesitation and doubts, you can check it yourself through these plagiarism detectors I used.
---
Drop a direct message or comment on my:
---
---
The people you see below this text are my sponsors. I cannot mention them one by one. But if you are seeing your profile in my Sponsors Block, please know that I am beyond grateful and happy for having you all.
To my future sponsors, I will welcome you all with open arms. Click below!
---