Wife Swapping!!!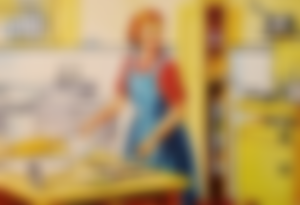 Hello guys, good morning and how are you all doing?? So, I came to know about something that almost gave me a heart attack and I'm gonna share this with you people here. But before that, sorry for not being active as it is festival time in India.. and been dealing with a lot of stuff these days.. India has crossed 250,000 plus covid cases on an average every single day and stands at third rank in highest cases in world stats.. It is getting very scary here guys, please take care of yourselves..
So regarding this post, it is about the most disgusting thing I have ever heard that is happening in India. The world we are living is the worse than drainage you guys.. It has been revealed that in one of the states of India, the Police have released a massive news on media about one of the biggest and most disgusting scam run by several whats app group admins called "Wife Swapping". Basically means married men exchange their wives to other men and ask those men to bring their wife to him for sexual intercourse purposes. It has been revealed that 80% of the women in these groups are also interested in such activities and they are also craving for newer experiences. Not only just sex, these men are taking wives of other men to vacations for many days and exchanging favors.. sometimes even groupies... YUCK
How did the Cops Find Out:
So a woman went to a police station to complain against her husband being forcing her to have sex with other men so that he also can have sex with other married women. He in fact tortured her for straight 2 years threatening her saying if she does not do as per his instructions, he will kill himself. So, to not to lose him, she listened to him and had sex with at least 8 other married men even though she hated that. She also claimed how other men used to ask her sexual favors that she was not interested to do at all.. finally one day, her husband's younger brother also started to ask to have sex with her.. it was then she thought enough is enough and approached the cops..
The cops bursted out laughing hearing all this because who would do such kind of shitty acts? but then, she submitted her phone which consisted of the entire whats app groups list, all the contacts, all the chat information, every single piece of evidence the police needed and they were literally shocked to see that much evidence presented in front them regarding such adultery and sinful activities.. the police released the news to the press and vouched to take actions on people who are involved in such shameful deeds.. It came to light that many big shots from politics, celebrities, rich are among those who actively participated in wife swapping...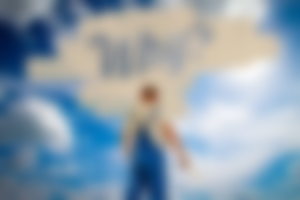 My big fat question is why?? what the *uck seriously wrong with these people?? and this is the State in India that is popular for the "most literacy" percentage in India meaning, the state where majority of it's people are educated and literals.. Educated for what??? This is down right disgusting and wrong on so many levels.. can you even imagine sleeping with other married men let alone doing it?? in my religion, imagining a night with other gender other than their husband/wife itself is a sin that has same consequences of actually doing it.. are people are not afraid of consequences anymore?? No wonder we have so many new diseases in the world.. no wonder nobody is happy anymore.. how would they be?? when the earth is literally rotten with pigs like these? Ethics? values? No.. they don't know them..
I was angry, I was infuriated.. I felt sorry for those partners in both men and women who did not like to do this but actually had to go through this because of their partner's blackmails or tortures.. For God's sake, if you are not happy in your relationship, instead of choosing adultery, choose
Go for Therapy.. we are not in 1950s anymore.. People are giving importance to mental health these days.. Nobody has to fear getting few sessions if they are having issues in their marriage.

Remember your kids.. what kind of example are you setting for your kids who literally are the future generation of the country.

Instead of taking partners of others to vacation, take your wife/husband. Spend time with your partner.. talk about your good old memories and try creating them again.. your happiness is in your hands.. not in other's private parts..

Get sex therapy.. go meet appropriate doctors if you are not happy in your physical relationship.. Help your partner open up to you about their issues, help them overcome.. in that process, you both can have fun again in your lives..

Definitely get educated on Sexually transmitted diseases.. It is NOT safe to keep having several partners, you are bound to get some disease or another and that is why adultery is prohibited.

These people are all in their 30s or 40s.. some even in 50s for God's sake.. these people need to behave their age and be responsible not to break their homes for their 5 minute pleasures.

If nothing is working out between you and your partner and only breaking is the option, do it in a legal and ethical way.. get separated through judicial system and then you can go have relationships with people that you think will work out...
I don't know man... I just heard about the news and immediately wrote my thoughts down here because I was so frustrated. At times during fights, I had been so frustrated on my husband too but never in a million years can I even imagine sleeping with other man that too on Purpose with a conscious and I know both men and women in this community will agree with me.. I need to stop writing now before using more bad words lol.. I just wish I could slap those idiots for ruining my country.. dammit
Thanks for reading guys, lemme know your thoughts here. Bless you all..and my sponsors too
Yours bloggingly