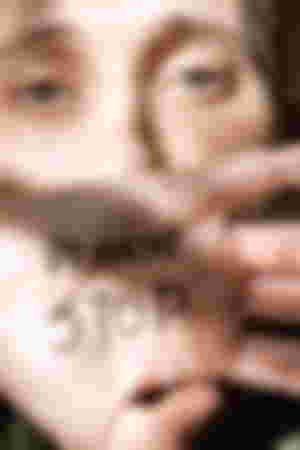 It's really not a nice thing when you read stories of how a guy is taking advantage of a lady. I don't get the rationale behind it because consent is consent and a no means no. Even my old dog in my dad's house understood that word no so it's hard for anyone to tell me that teenage boys or a full-grown man don't understand what "No" means.
You can't confuse consent, it is not possible. You can't tell me you read the signs wrong clearly when you knew you forced the lady or even the guy (in some cases) into doing what only you can enjoy. Isn't sex supposed to be mutual? What's the fun in having your way at the expense of the other? Some are clearly drunk too yet some people think that's the best time to have intimacy with them? That's exploitation and rape to me as well because no one under the influence of alcohol should be taken seriously when it comes to intimacy. It might not be them at that time but the alcohol talking.
I don't know why some people take pride in having carnal knowledge of women as though they would be given some medals if they have a sizeable count. God knows I had my share of... You know... Back in the day but never would I force a lady or even ask a lady an intimacy question when they are drunk. I don't drink anyway so I wouldn't have been able to ask anyone drunk such an intimate question.
This life is a funny one and it seems to have been turned upside. It's annoying what is making the rounds these days and how sex is selling faster than doing good deeds. Sex has ruined a lot of lives while some happen to have a second chance, many don't.
Social media went crazy when the sex tape of a popular Nigerian singer went viral. She was caught having sex on the yacht and it was only her face showing and not the guy in question. It's shocking how people who knew the consequences of a thing would end up perpetuating it and you see why I said sex has ruined a lot of lives. The annoying side to it is that she has a son and in this internet age, the son will grow up to be reminded of the moment of weakness of his mother. The internet never forgets and it's sad that most people still don't get it.
Some things defy common sense and rape or making a sex video is one of them. I might never understand it and may I never will but rape should never be tolerated in any way. Some do it to shame their victims while some do it to boost their ego and whatever reason they give in doing it, I don't think in this case the end can justify the means because it involves destroying another life and the scars can last a lifetime.
Some got pregnant through rape and in their good conscience they didn't abort it. Some end up resenting that child for what he or she didn't cause while some have withdrawn from anything intimate as a result of this. So many dreams have been destroyed as a result of someone's inability to discipline himself or herself and it is shameful that the world is not giving out more stringent punishment for the perpetrators rather the victims get shamed which is why you don't get to hear many of them coming forward to share their side of the story.
It would be nice to have a center where people's grievances would be heard and those who have endured rape can be given justice against their molesters while the victims are being helped as they ease back into life after a series of counselling to help them get back on track.
We need to do better and we should stop turning a blind eye when we see someone do this despicable act. It is not okay and would anyone have to wait till it's done against someone they know before they call it out? What's bad is bad and we shouldn't try to sugarcoat it or make excuses for it.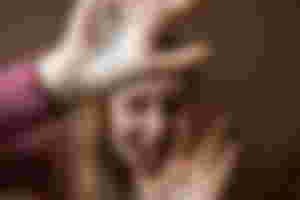 A lot of people would blame it on what the lady wore. Come on... You clearly lack self-discipline if you can be triggered to think with your third leg just because a lady wore what she felt like wearing. It looks bad on you than her because it shows a huge character flaw with anyone who would rape another lady because she wore something skimpy. If they have a sister who wears the same would they have raped her? Would that excuse sound better if someone says that against the molester's sister?
We all need to stand up and fight against rape just as we are standing up against our bad government. We need to protect the rights to life of individuals who have fallen as easy prey to those who take delight in molesting others just to fuel their ego. No one deserves to go through life having such a scar and as humans, we need to do better.
The world has changed and the world is hard enough but we humans make it even harder and lack of love makes it even harder because if we have consideration for others we won't even think of having our way with them at their expense. It's a shame but I believe we can fix this together.
I am also using this moment to appreciate all those who celebrated with me yesterday, I sincerely appreciate your show of love through words and in kind...I am deeply moved. Thank you for touching my private part... That's my heart... 🙄🙄🙄 it means a lot 🤣🤣😂🤣. I am sorry if I didn't get to most posts yesterday too, please pardon me.
Kindly follow me on Noise.Cash... I am trying to engage more with people and connect with everyone with this account. I look forward to seeing you there... You can say hello to me there so we can get familiarized as well. Click here.
Thank you for your time.