Bohol is Expensive?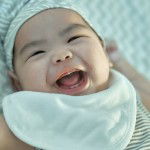 Hi guys! There's a recent incident involving the food sold at Virgin Island in Panglao, Bohol and the scandalous post included a bill written on a piece of paper which holds the total bill value of a whooping Php 26,000+ for the tourists' lunch meal and another photo attached of small ample of sea foods laid on a boat floor.
I was shocked when I first found that post. It was in Bisaya and so the guests who were billed at such price are, of course, Bisaya too so I was at first thinking that might be a joke but as the days went by, I figured, it might have been a real experience and then the island's mayor had ordered canceling out of all those businesses in Virgin Island except for sightseeing. I surely agree with what the mayor had done as an action to the incident.
I have been a victim of overpricing too back in the days especially when I travel in Tagbilaran City from Cebu. I mean people will always try to take advantage of us when they find a chance. In Tagbilaran Port, hailing a tricycle will cost at least Php 50 based on my experience. I always thought this was the actual rate but then I soon found out that the minimum rate should not even be more than Php 20 per person but these tricycle drivers would take advantage of these passengers.
Soon, the mayor of Tagbilaran City ordered that tricycle drivers will be fined and sanctioned if they'd attempt to give overpricing rates to those passengers coming from the port and even in the entire city.
Tagbilaran City is just a small one, so moving from the port to the parts of the city won't really take a lot of time plus at that time, gasoline was not yet that expensive. So, today, there are already rate flyers posted at the port area as well as inside the tricycles to inform passengers of the correct rates.
With that action, the tricycle drivers are no longer doing what they were used to doing before. If they'd try to give overpriced fares, the passenger can report them to the city mayor's office through the numbers posted all around the port.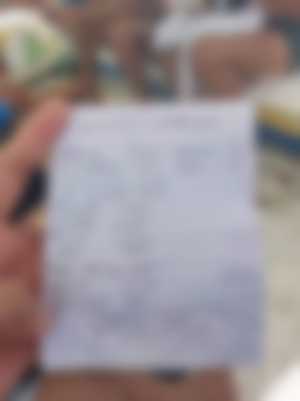 With this new scandal, I thought why did the customer didn't ask for the prices of those that they ordered in the first place? We Filipinos are used to asking the price first before getting such an item or food.
I wonder if they were informed first hand and they ordered so many that caused their bill to reach that high. Also, the bill didn't even show the number of orders that were served. It should have been mentioned too.
Overall, this incident could have happened to others too but they didn't have the courage to post about how expensive and overpriced Virgin Island foods are.
I have not been to Virgin Island in Panglao, but my brothers had and they also exclaimed how expensive one buko was. In Cebu City, one buko costs Php 35 but it was priced at Php 100 on Virgin Island.
---
I hope that this will serve as a lesson to anyone on Virgin Island and everyone else in Panglao and in the entire Bohol that overpricing will stop. An investigation is still being done though to check if this was indeed true and to point out who were the vendors.
Unfortunately, the image of Panglao has been already damaged. I have seen posts and read comments of those who were planning to visit Bohol or Panglao but ended up changing their plans because of this incident.
Tourism is definitely affected and most of the people in Panglao are dependent on tourism so hopefully, this case will come to an end soon, and a better Panglao will come out after all of this.
---
Thanks for reading guys! Check out my previous articles:
xoxo,
momentswithmatti Mother | Boholana | Cebu | Philippines | Travel | Photography Enthusiast | Calligraphy | Art | Crypto Noob
Sponsors of Momentswithmatti