Baby Cosplay: Hanabibi turned 1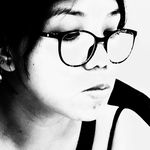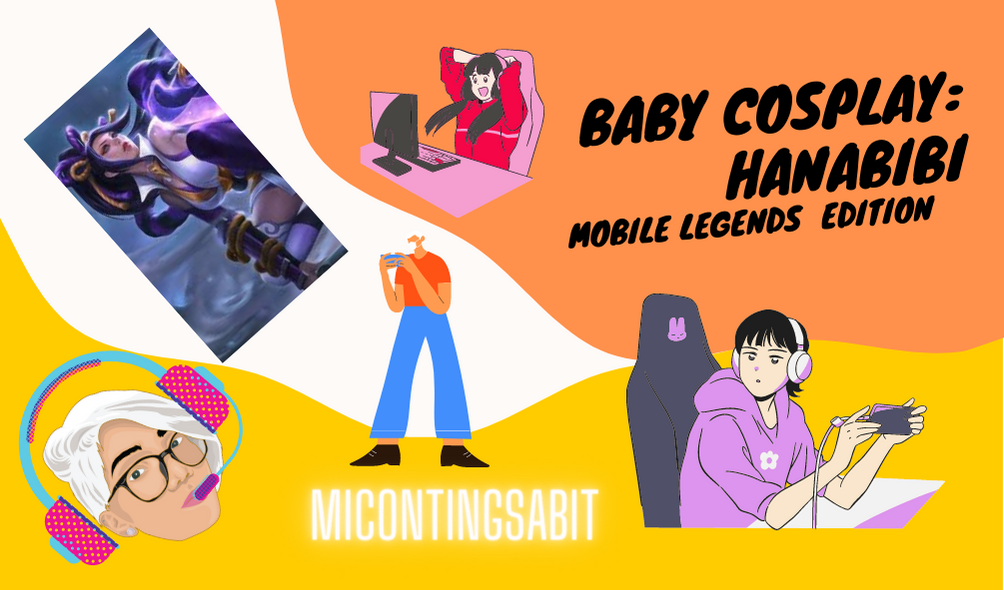 052622
I know that some people here have seen or some of my articles regarding Lil B's milestone celebration every month. This month was actually her birth month and we didn't plan anything grand for her birthday. Well maybe just enough for us to celebrate her lovely first birthday.
Let me thank @Momshie-Joy for your sponsorship hihi.
By the way, me and my husband started dressing her up as different characters since she was 4months old. We didn't actually plan to let her do cosplays nor spend or prepare costumes for her every month. Until my husband saw a Nezuko outfit/costume on Shopee. He was browsing Shopee because he's looking for anything that we can purchase for him to bring it back to the province.
On her third month I asked my sister to make a crochet police outfit so I don't have to buy another dress that she would only wear once. Well she did it for free and as a gift for Lil B.
My husband and I watches anime, plays a bit of computer and mobile games too. He asked me if we can buy the Nezuko outfit and use it on her next monthsary celebration. I told him that it was expensive but he still wants to buy it. Then I looked for other stores who sells the same item but for a cheaper price. Yes! I did find one.
When his 4th month came and when we dressed her up, my husband was very happy as he also wanted to dress up as Nezuko's brother, Tanjiro. It would be a great father and daughter moment.
Anyway, we decided to continue dressing her up as a character every month. My husband was very excited as he also thinks about what character should we do next. That way he can still be a part of the preparation, at the same time my in-laws can also see how cute she is wearing costumes.
Some of you may know the character Hanabi from Mobile Legends. Hanabi the main hero that I use when I play as marksman. To be honest, I only used a few heroes because I don't have quick hands and I have a weakness when it comes to directions due to my sweaty hands. Just to give you an idea here's how she looks like in different skins (Skins are like different attires that the a hero has, some needs to be purchased or some skins can be acquired for free).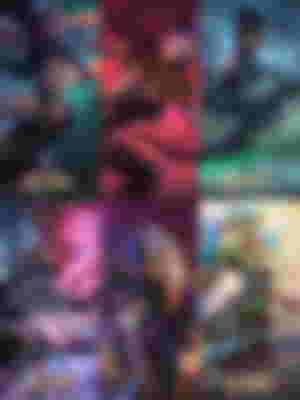 I purchased the Venom skin (top right picture) when I still have a job and got started playing Mobile Legends around 2018. I asked my mother if she can make a costume and showed her the Venom skin outfit. Unfortunately, it's more complicated to sew and she might not have scrap cloth available of the same color. I showed her the default skin instead (red and black). She agreed but as Lil B's birthday gets a few days away, she asked me to show the costume again but she mentioned to use a different color because she doesn't like Lil B to wear black for her birthday (another myth from the oldies). I somehow got pissed because I already showed it to her a month before now she's telling me that she doesn't want the color. Anyway, I showed her the other skins Hanabi has and we decided to do a different skin that is much easier to do. The Resplendent Iris skin.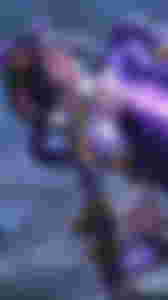 Let's skip to the good part.....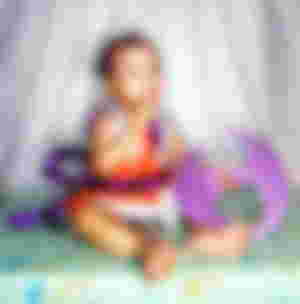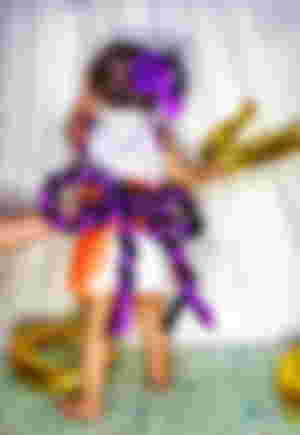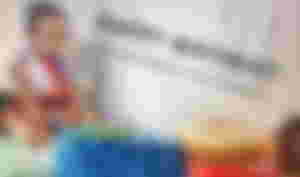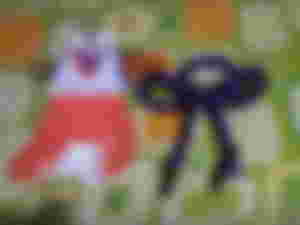 We were excited because we've been waiting for her to dress up as Hanabi. I don't know if we will continue dressing her up, maybe on her next birthday HAHAHAH!
We didn't need to buy a costume, special thanks to Naynay (lola) as she always wanted to make costume or dresses for us or her grandkids. This is her gift to Lil B.
We just had a simple celebration on her birthday. My mother invited her sister and some of our relatives from her family side that we don't get to see that often.
It was nice to see them too as it has been a while.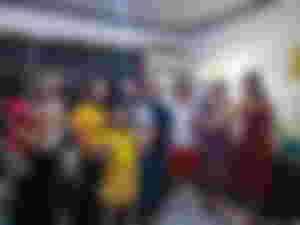 My husband wasn't with us on that day because he went back to the province a few days before. We also celebrated her birthday together with her christening so daddy can be here at the same time.
Instead of buying 2 cakes in 3 days apart, I asked the seller of we can make a 2 themed cake instead. She thought that it will be for 2 celebrants as she asked what names will be for each side. I told her that it will be for one celebrant and she can put it in the middle instead.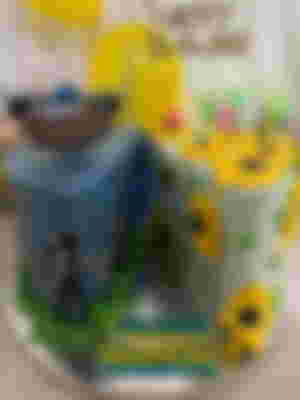 We reserved the left side for celebration on the date itself.
The cake costs 1600 as it was just simple and has icing frosting, we don't like fondant hehehehe.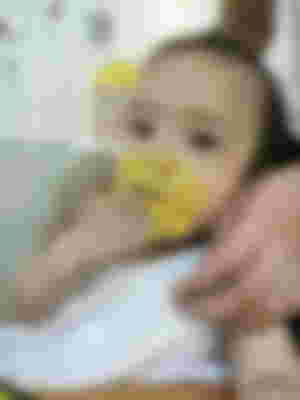 Cake smash is a must! She somehow liked the icing texture and how it tastes like.
It was a nice celebration but could've been better if daddy was with us. Well, Lil B still have a lot more birthdays to come and we will make it up to her.
Now let me do a quick recap of her cosplay/dress up.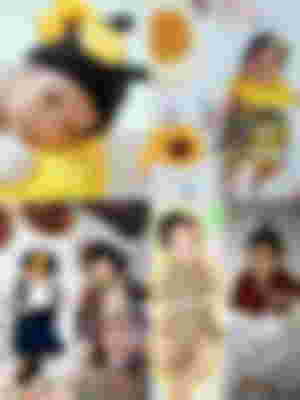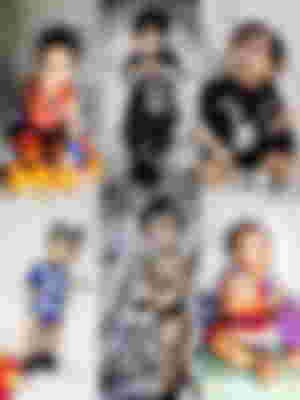 Feel free to checkout my previous articles too:
Baby Cosplay: Shingeki No Kyojin (Attack on Titan)
Baby cosplay - Boku No Hero Academia 10
Baby cosplay : Tobio KageShasha
Monthsary milestone: Twice - Alcohol Free edition
15-min rush: Monthsary o Milestone?