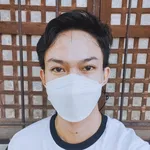 A lot of things happened in just a single blast. The things we are used to do before started to give us limits. And now, those who were still under the threat of the virus, we have to live in the new normal where we have to wear a face mask and even face shield when going out.
The face-to-face study has been made online. Bills soar high, and health becomes affected as students become more exposed to gadgets every single time. So as one way to at least help my parents, especially to the expenses incurred through the use of more electricity and prepaid loads, I find ways online to earn something.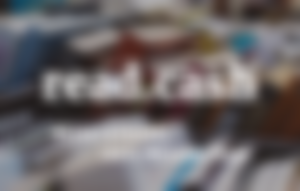 After reading some short posts from the various platforms, I saw read.cash being mentioned. I registered on this platform even without any knowledge about Bitcoin Cash.
It was not easy at first.
I thought I was finding a needle in a haystack. Fortunately, there are many writers here whose articles were really helpful, especially to a once newbie like me on this platform. These writers include ate @Jane, ate @Ruffa, Kuya @Constant1995, @Pantera, among others.
I did not get a reward from the bot in my first article, to be honest. But I did not stop. I did not put in my mind that it is not legit because if others can, why can't I?
Several days after, the bot began to notice me. No words can explain how happy I am that time. From that time, I shared it with my family, relatives, friends, and classmates.
Some did not believe me. Some just seen my message. Some even say it is a scam. But I did not stop. I did not care about the negativities they have. Because it is their loss, not mine. I am just sharing a piece of good news with them, and they have the option to give it a try or not.
Now here comes our activities in school. Each time we are given some question we need to answer, I find a way to include read.cash in it. Not to refer them, but to let them know that such a platform exists.
Sir@MarcDeMesel has always been good to us. Sir Simon, do as well. This platform became more extraordinary because of them. So as a member here, it is my pleasure to continue sharing it.
Recently, one of our teachers gave us our final exam. It is a set of essay questions wherein one of the questions asked on what extent a student can do to mitigate the increasing number of cases. Since the instruction says we have to answer it extensively, I included read.cash in my answer.
I answered that with the help of media and technology, I use my writing skill and influence to my subscribers and all students here as well as to everyone, especially to those who have work. I state some of the articles I made to get rid of the virus, including proper handwashing, sanitation, among others.
I hope that by the time our teacher reads it, he may appreciate it.
Read Cash exceeds my expectations before. It introduced me to a new place where I could not just share my thoughts, ideas, articles and get paid for them. It also constantly help me in achieving my full potential, guide me in the reality of the world, and improve my confidence.
So as a way of giving thanks in this community, I continue to share it with others even if I do not know them. My friends are also helping me in doing it. Recently, my friend told me that a friend of his friend is asking for some help about some ways she can do to earn online. So he shared and forwarded the message and screenshots tutorial to help that friend of his friend.
These are just micro efforts, but once aggregated, they will produce a macro outcome. That is all for today. Have a great day, guys!
noise.cash: McJulez
Special Notes:
All Other Images that are used in this article (without watermark) are Copyright Free Images from Pixabay.
This is original content.