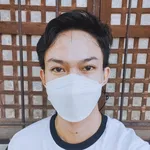 Days had passed, and I can still remember how anxious I am before while waiting for the results of those who were able to pass the NCIII Bookkeeping, way back when I am still an SHS student.
Like for most ABM Students, I believe that it is actually the examination for NCIII Bookkeeping that could give you goosebumps before the College Admission Test. I mean, based on my experience, I really had to study hard before taking it because, for me, it is one of the ways to know whether I am really on the right track.
For those who do not know what bookkeeping means, it is the process of recording financial transactions, which can be done daily, and is part of the process of accounting in business and other organizations. Keeping books, say in the library, is different.
Before going to the mainstream or the main story, I just want to glimpse what I like before entering Senior High School.
Math has always been one of my favorite subjects. Before I complete Junior High School, I already made up my mind that I will take ABM or Accountancy, Business, and Management in SHS.
When I was already at Senior High School under the ABM Strand, I thought that most subjects were pure math. There are maths, but not the kind of math subjects where you have to use many formulas, among others. If there is one subject that really involves pure math, maybe that is General Math. But I did not regret taking up this strand. In fact, I enjoyed it - very much.
When our specialized subject, the Fundamentals of Accountancy, Business, and Management I, was finally introduced to us, I began to get excited. I keep on studying very hard to learn it. Every subject, especially the specialized ones, I have really given my best to learn and enjoy at the same time.
So when we are finally about to graduate, we have to prepare not just for the graduation. It was announced to us that we are going to take NCIII Bookkeeping. It is not really required during our time because there is a fee amounting to P500 or $10. But I am one of those who said to take it.
Starting from the day it was announced, we begin to review the whole accounting cycle again, which is from analyzing business transactions up to reversing entries.
While reviewing for it, I am also praying to God to help me so that I will be able to pass it.
When the day of the examination comes, I really cannot explain what I felt. When we enter the examination room, I prayed again to God to guide me and help me remain calm so that I could apply all the things I reviewed.
We are given four to five hours, I think, to finish it. By the way, the paper they give to us was thick, and that is something which made me nervous. While analyzing it, I keep on saying the verse, "I can do all things through Christ who strengthens me."
I am in my very serious state at that time. Only the clicking sound of calculators is what I can hear. When I am about to do the trial balance, I prayed that I will arrive at a balanced amount.
Upon entering the last account in my calculator to see whether the debits and credits are balanced, my heart is really beating so fast. I feel very happy and relieved when it turns out that it was balanced.
Being balanced does not mean there are no errors already. So I am not that a hundred percent confident. By the way, the set that was given to me before was the Perpetual inventory system. When I prepare the statement of financial performance or the income statement, I just stayed calm. Upon getting the net income, I proceed with the statement of changes in equity. I am still calm during that time.
Now, here comes the statement of financial position. I begin to feel nervous again. There are many what-ifs in my mind. What if the assets, as well as the liabilities and equity, will not balance? Among others.
The good thing is that there is still more than an hour that was left. I thought to myself that I can still have time to go over and look for the error just in case it will not balance. But thanks to God because the amount I got from the total assets is the same as the amount I got from the total of liabilities and equity. 
When I am making the cash flow statement, I can't stop but worry because it was a statement that I have not really mastered well. It is very tricky, but thanks to God again because the ending cash balance that I got was the same amount I put in the cash section of the financial position.
The next steps were lighter than the prior steps. I was very happy when I finished it on time. There are bonus questions at the back of the paper they gave to us, and I finish answering them before re-checking what I have done before passing it.
I thought we are going to know the results the next day, but they said that it will be available in the coming week after that day. You know what, even if I finished it on time and it was balanced, I can't still stop worrying. I asked my classmates who got the same set like mine, and upon knowing the total amounts they got, some of them got different amounts. That time, I really cannot sleep well at night. I keep on praying.
When they released the results. I did not open it immediately. I am waiting for someone to chat with me about it. But after a few minutes, no one chatted with me. I thought I did not make it. I almost feel sad because my parents might get disappointed. When I finally open the attached file that contains the names of those who passed, I almost jump from where I am standing at that moment because I saw my name on the list.
On our graduation day, our certificate for passing was also awarded to us. Being able to graduate and achieved that thing could already mean a lot to me. But God gave me a bonus. I graduated as one of the top students, which I am very proud of. I am saying it not to brag but to inspire you as well.
We all have our strengths and weaknesses. Just because you are hard up with one particular subject does not mean it is already the end for you. You may ask for some help from your classmates who understand it well and try to work on it every single day. Promise, it will gonna work.
---
noise.cash: McJulez
Inflation, Deflation, and Bubbles

The Dip: It's Sad but not that Bad

WAIFU NFTs: What I Have in my Assets

Of Prose and Poetry, and a TWISTED STORY?

Overcoming writer's block by doing these things

The Greatest and Most Caring Man I've Ever Known

The Power of Influence: Popping the Bubble, AGAIN?

How Much You've Earned? Make a Report through Excel

Quality matters: Earn Huge while Writing Good Articles
You may also pick one from that given list and make it as your next topic. You can make these articles too as your reference if you want. This is one good way to get ideas about what you may write next. Have a great day!
Special Notes:
All Other Images that are used in this article (without watermark) are Copyright Free Images from Pixabay.
This is an original content