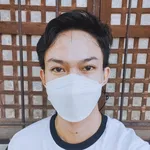 Let us get to the point. My answer is yes.
I believe that when the tree is being shaken up, you will see which fruit will remain strong and will still hold, just like what is happening in the crypto market today, especially to Bitcoin Cash.
If I will sell my BCH now, it means that my hands are weak. Not in the sense that it is literally weak. Maybe, just maybe, it is heartbreaking. But that is one reason why people have to let go.
In my case, I honestly do not know how much I have lost already since the start of the bearish market, but here I am, still holding because if I sell my BCH now, I might regret it later.
Moreover, one of the reasons why I keep on holding my BCH is because of sir @MarcDeMesel . I wish he could read it not to gain his attention, but to let him know how thankful I am. You have always been good to us sir, and with this little way, I hope it touched your heart.
It is understandable why people have to sell their BCH, especially those who cannot afford to see their portfolio go red. It is okay to cut loss, but once you sell all, there is a possibility that you may miss the chance when it starts to pump again.
I am not writing this to force you to hold. If you think you cannot any longer bear or do not want to incur more losses, you may do the thing you think is best in this given scenario.
But if you have to open up your eyes and look for the beauty, the hope, and the goodness in it, you may soon reap what you sow.
I am telling you if there are downs, there are also ups. It may be seen to go down this time. But I believe that it will change direction soon. Who knows, it may go up very soon. So while there are opportunities like this, accumulate and buy as many BCH as you can.
Try looking at this chart of BCH from June 21 to June 22: Photo via coindesk.
The highest price was $502.24 and the lowest as of this time is $438.71. There is one thing I can say about it. It is really volatile.
And try looking at this chart of BCH from the same day last year until today: What do you think?
If you believe in the process, think again before selling your BCH now. Do not wait for the moment where you will say, "wow, I wish I could go back in time to buy some BCH at a low price." Bitcoin has also started to have a minimal value. Can you still remember the guy who bought pizza with thousands of bitcoin before? That's how low its value back. But now, look at the value of Bitcoin. It is now so huge. In addition, I also believe in sir Marc's prediction. We just have to hold and wait.
With this, I can say that Bitcoin Cash is how Bitcoin was before. What makes Bitcoin Cash popular is its ability to transact peer to peer with anyone else and anywhere in the world for just a few cents. So before you sell your BCH at this moment of time, think again. Because if you don't, you might going to miss the opportunity.
Its value may seem so low today, but I believe that it is just preparing for a major lift up. Let us continue accumulating some BCH and hold them so that we will all be happy once it rises. And our patience will not be put in vain.
Entering the world of cryptocurrencies is something I did not think. It's like destiny has made its way for me to know it. And it happens that I learned about BCH, which I believe is the real bitcoin, just like what others think of it. So while I can earn some BCH here, I am doing my best to earn as much as I could because someday, I believe that all these efforts I am giving will be paid off.
You should always keep in mind one golden investment rule: never invest an amount that you can't afford to lose.
noise.cash: McJulez
And wait! If you are just new here, read.cash truly serves as a great opportunity for all users who are here. If you are a student like me, it may help you too in many ways! Not only because of the fact that it gives the bonus to its users in the form of BCH, but it also does the following:
read.cash Improves Writing Skills

read.cash Boosts Confidence

read.cash Allows Students to Help Themselves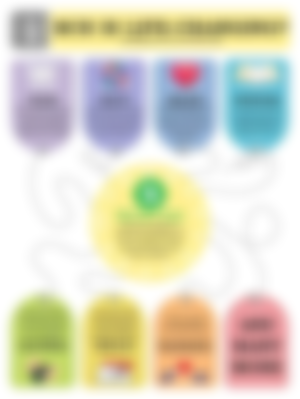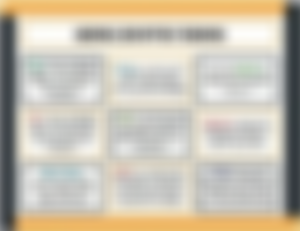 ---
Articles I have published recently:
Entrepreneurs at Entrepreneurship

All I want for my Birthday is....

Inflation, Deflation, and Bubbles

The Dip: It's Sad but not that Bad

WAIFU NFTs: What I Have in my Assets

Of Prose and Poetry, and a TWISTED STORY?

Overcoming writer's block by doing these things

The Greatest and Most Caring Man I've Ever Known

The Power of Influence: Popping the Bubble, AGAIN?

How Much You've Earned? Make a Report through Excel

Quality matters: Earn Huge while Writing Good Articles

$551.44 Just by Writing (March 24 - June 7): Thank You read.cash, Sir Marc
You may also use these things as your next topic and make these articles as your reference if you want. This is one good way to get ideas about what you may write next. Have a great day!
Special Notes:
All Other Images that are used in this article (without watermark) are Copyright Free Images from Pixabay.
This is an original content