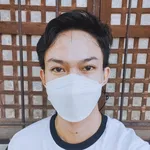 You are reading it right. Yes, I have received more than a hundred dollars just by writing five articles - something I haven't earned from the countless articles I have written before.
It may seem and sound too good to be true for some, but let me tell you this - nothing is impossible here in read.cash if you write an article with quality content. When we say quality content, it means that you are producing your own original content, that is:
So, if I write something that does not meet the three mentioned things above, does it mean my article is no longer of good quality?
Well, it depends. If it is well written enough and not just copy-pasted somewhere from the internet, it is good. However, if you just copied something and publish it here as it is, then that is a big no-no.
You may write any topic you want as long as it does not violate any rules here. Be it an experience from the past, daily routines, hobbies, among others. Even things that are the product of imaginations, such as stories and the like, could be an exciting topic to write and share with everyone.
By sustaining high-quality content on your profile, you will also put yourself as a recommended writer. I mean, other users will trust and read your article, which they may think sounds good, engaging, and relatable.
Anyways, as long as you are not violating any rules and doing good, do not pressure yourself too much.
So here are my top 5 articles which got the highest rewards so far. I know that some of you have more tips than them, but I am still feeling blessed and proud to achieve them.
I have received more than a hundred dollars just by writing five articles, and here they are:

The Best and Most Selfless Woman I've Ever Known
Just like what you can read from its title, this article is made for my mother. It was an exclusive mother's day special article for my mom, which I shared here so you can read it too. Our mothers are considered heroes of our lives, and they deserve our love. It is just a simple gift that shows how much I love her as my mother. Many articles have the same topic the day I published it, and I am glad it gets one of the highest rewards at that time. A part of it was used to buy my mother a gift which she liked. Like what you can see, the article accumulated seven likes, two comments, 22 views, and $19.51 in tips. 

A Story behind the Hundred Dollars I Received Just by Writing Here
It is not the story that typically starts with once upon a time. It is about what I really did and experienced. Thanks to sir @MarcDeMeselfor his generous heart, and to sir Simon for this platform. I am proud to say that in my first month of continuously writing here several topics, I managed to earn more than a hundred dollars which is already huge to me because I really never imagined I could earn something like that just by doing what I love. I am not bragging about it. I am just happy to share my experience. In fact, there are other users out there who manage to receive huge rewards from sir Marc and I know those lucky users deserve it. As you can see in the given photo, this article got eleven likes, nine comments, forty-five views, and $18.80 in tips.

ZEY NFTs: What are the Current Themes?
Yes, I also get interested with NFTs. In fact, I have made several ZEY NFTs through the tutorial that was uploaded by someone here. As of the moment, I paused for a moment in that field because I have to give more time to myself and to my studies. But just in case you wanna know the different themes of ZEY NFTs, you may read it. For sure, you will like it. By the way, this article got ten likes, seventeen comments, thirty-four views, $21.14 in tips.

ZEY NFTs: There is Something Moving?
This is very related to the article I mentioned before this one. This is about a new theme of the said ZEY NFT. What is new with it is the animation. Yes, you read it right. In this article, I discussed something about the newest theme of ZEY NFTs which like what I have mentioned contain some animations. The first animated ZEY NFT actually is given for free to a random user. Should you like to know more about it, you may do so by reading the said article. It got eleven likes, six comments, forty-four views, and $26.28 in tips.
Maxi Boys: A Special ZEY NFT Theme?
You may have noticed already that most of my top articles were about ZEY NFTs. Well, to tell you honestly, I really give so much attention to it in April. I got excited telling things about this especially when I am bringing up a new ZEY NFT. In fact, I have given approximately fifty ZEY NFTs already and I still have another fifty I think in my assets in the Juungle. If you haven't tried exploring the site yet, here is the link Juungle. Maxi Boys is the first theme of ZEY NFTs, the name I gave to the first ZEY NFT was Mark and I do not know who is holding it now. Anyways, you can see in the photo that this article got nine likes only, with six comments and thirty-nine views, but look at how many tips it received. It gained $31.92 dollars which is really amazing.
All in all, I got $117.65 worth of BCH in just five articles! Does it still sound too good to be true? then read it again. That is all for now, guys. To those who are reading it right now but haven't registered to read.cash yet, give it a try now. For sure, you won't regret especially if you have good articles to share. Have a great day!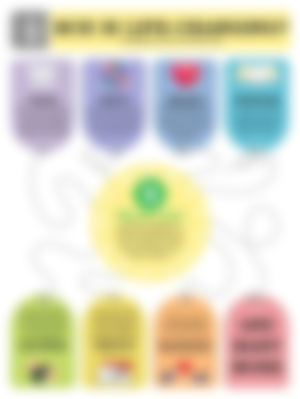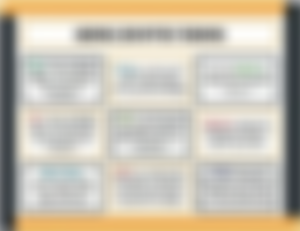 Special Notes:
All Other Images that are used in this article (without watermark) are Copyright Free Images from Pixabay.
This is an original content