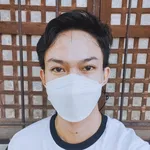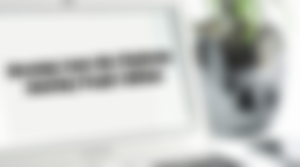 It was a one fine afternoon when I arrived on this platform. The first week was a fun ride. I have met friends who introduced me to the basics of this platform. They are @carisdaneym2 and ate @Ruffa. I really enjoyed sharing my thoughts. From that moment, I realized that it is not only the rewards that make me happy. The experiences with these users, among others, add up to the excitement I feel before.
Then here comes the rising of Waifus. At first, I did not get interested because I am not really a fan of those things. But these amazing people I have met here keep on posting about it. That is the time I took the chance to register also in Juungle. My first NFTs there were ASALs and Zombies. I bought them for .0001 BCH before and tried to sell them at .0003 BCH.
Then I get interested in minting my own set of NFTs too. That is the time where ZEY NFTs came into existence. It's like I entered a maze without any idea as to how will I make it there. But with the help of others, and of course, with the help of @VideoGameDana's tutorial, I was able to mint some of it.
Check it out here: ZEY NFTs: What are the Current Themes?
It started with the Mimies and Maxi Boys. They are the cute ZEY NFTs you could find in the Juungle. Then I met more users having the same interests, such as @Laurenceuuu and @jiroshin .
Here are some of the Mimies and Maxi Boys NFTs.

Just a few days later, I have minted more ZEYs. Then I met kuya @Constant1995. He just interviewed me about this stuff, and just in case you want to read it, you may find it here: Juungle: Interview With The Creator Of ZEY NFTs (McJulez)
What came next are more set of ZEY NFTs, which include Bright Flowerdeas, The Phoenix, The Lilac, and The Arpinian. The group of ZEY NFTs' Galaxy Edition are my favorites because as you can see, they are more creative. It took several hours of making them also.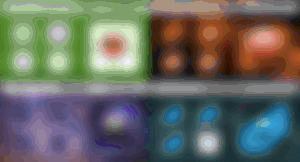 I have met more people along the way who also helped me through trading my ZEY NFTs, just like ate @Jane . I have also given some of it to more virtual friends such as ate @deedum, to my noise.cash friends franzel, iamshrone, among others.
The roller-coater that we're riding is filled more with amazing people, including @Sequoia, @CrazyRichFilipina, ate @Bloghound, @mommykim , among others. It becomes more exciting to meet new people as time goes on. The smile on everybody's faces are extraordinary.
As days go on, more and more individuals are getting help from this platform through individual efforts. It is not a race, nor competition. It is one big family having the common goal to make BCH the leading cryptocurrency in the world. Cheers to more blessings and more amazing experiences to share!
Thank you for your time.
Should you want to read some of my articles, you may try reading  E-loading Business: My Experiences., There is always a road back for everyone., This Platform Helped me Buy a Phone, The Report for the Month of August, Common Problems A Farmer Encounters, or Be More Productive by Using these Apps. And if you are enjoying it, do not forget to show your support. Remember also that you are handsome/beautiful in your own way. So be brave and confident!
Thanks to my readers and sponsors for following my publications. May God bless you a hundredfold. Also, this is original content. Most of the photos I use are free images from either Unsplash or Pixabay.