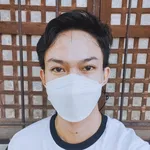 September 6, 2021
It's Monday yet I am having a hard time thinking of a topic. I sleep to regain energy and as I woke up, I immediately think of this topic-load business. Some of you may have been doing this for a while, but I just started loading from May.
At first, it is just for me and my family. However, since my aunt stops from being a load retailer in our place, I was placed in the position and grabbed the opportunity. I am using Coins.ph in selling load. I find it more useful because of the 10% rebates that I get for the first 2000 load.
I am very thankful because the fund or capital I am using are the earnings I get from this platform. A portion of what I am earning here goes to my Coins.ph wallet and after that, I immediately convert it into a Philippine peso. The rest goes to my BCH address in bitcoin.com wallet.
Sometimes, there are also some neighbors who asked me to transfer some amount of e-money to their GCash. The highest that I have transferred to them so far is P1000 or $20. I charged extra P10 pesos because I also get a P10 deduction for using the service in the said wallet.
---
As of the moment I now have 5 digits just by having a selling load. It is just a small one yet it is so in-demand. Almost all people purchase a load every day. Since this is an opportunity, why not grab it too?
Aside from the base amount of the load, I also charge additional two pesos. In a month, I can earn as much as P2500. Some of it goes to my savings while some go for my merienda and some other things.
Sometimes, there are those who buy a load and will pay it a day after or two days after. But it is also undeniable that there are those who seemed to forget it already because even if it is already a month or more since I give them their load, they still don't give their payment. Anyway, I am patient. I can wait. But if they don't pay, it is still okay. I just think of it as a donation.
---
The academic year has just started in some areas and the rest will have theirs any moment from now. Since not all households have wifi connection, they purchase load. The most common promo they are registering at is GS50 for TM subscribers, Go50 for Globe subscribers, and GIGA50 for SMART subscribers.
By the way, I also use GCash when buying a load for myself. I am using GOMO prepaid sim and in availing a promo, GCash is what I use. As of the moment, I am registered in their unli data promo for P499 or $9.99, which is good for one month. It is unlimited, however, there is a speed cap of 5Mb. The speed does not go beyond it, but it is already okay to me.
In addition, Gcash also offers a lot of discounted promos that is why I also love using it for my e-loading business. In fact, it has many promos as compared to coins.ph that is why it is so helpful too.
Sometimes, I also buy load in Shopee using Shopeepay. But it is mostly for personal use. In other words, I use to buy load there so that I have a backup load. Another reason is that they have big discounts. You can also make use of your coins to save more.
Regardless of the medium, you use, just be patient. So what are you waiting for? Start now also your e-loading business so that you will be able to save some money for yourself, for your needs, and also to convert it to physical money.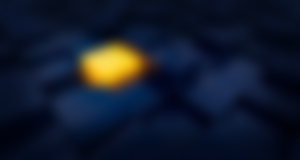 Never did I imagine doing this kind of stuff because I never have the capital before to start it. But I am really thankful for this platform and all the people behind it because it helps me save some money.
So if you haven't started an e-loading business yet, start it now because it is also additional earnings for you, for us. To summarize it all, you can use: Coins.ph, GCash, ShopeePay, or the traditional one.
Thank you for your time.
---
Should you want to read some of my articles, you may try reading  There is always a road back for everyone., This Platform Helped me Buy a Phone, The Report for the Month of August, Common Problems A Farmer Encounters, Be More Productive by Using these Apps, or Blogging: Topics I Like to Write About. And if you are enjoying it, do not forget to show your support. Remember also that you are handsome/beautiful in your own way. So be brave and confident!
Thanks to my readers and sponsors for following my publications. May God bless you a hundredfold. Also, this is original content. Most of the photos I use are free images from either Unsplash or Pixabay.