I was getting ready to prepare for another series to watch on Netflix and let myself be entertained. I was about to click a series when a notification suddenly popped up-my phone's battery is getting low. So, I charged it and did some stretching shortly after.
I did some other things and after that, I opened my laptop to see updates here and to make a post in noise.cash too. As I sit down on the little old couch that was just given to us by our relatives on my father's side, I came to realize one thing. It is a line from someone in my recently watched series.
It's on Season 2's 8th episode of Lost in Space. John Robinson, played by Toby Stephens speaks to June Harris better known in the series as Dr. Smith and played by Parker Posey.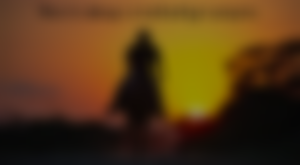 He said: "Do you know why I give second chances? Because after all the terrible things I've seen people do to each other, I have to believe that there is always a road back for all of us."
The line itself is striking, isn't it? It implies that no matter how bad a person is, there is always a possibility that he or she will change. Just because you have done something wrong doesn't mean you'll be forever bad.
Not in every single aspect where we got second chances, but sometimes we are already changing without even realizing it. Of course, we are only human. No one of us is perfect. We all commit mistakes at some point in life. So when you have done something wrong to someone and that someone decides to give you another chance, you should not just grab it with both hands, also use that change to show and prove that you have already changed and that you deserved it because you might never get another one.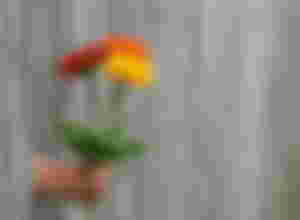 So once you are in the road back, do not go else in the other way. Moreover, if the ice cream vendor gives you a new scoop of ice cream after the original scoop fell to the ground, be thankful. Yeah, it is a cliche, but it makes sense, right?
It is crucial to let someone prove themselves because who knows? They might not be already the same people they were when they commit their mistakes because as we progress, everything and everyone changes, and that is inevitable.
As I end this article, I firmly believe that all of us are deserving of another chance in life no matter what our state in life and no matter how we look. We, individuals tend to grow from the things we have done.
An individual could achieve his or her true and full potential by allowing an individual to have another chance. The world does not need perfect people. Being able to be deserving and to change from being bad to good are already enough. So, all of us should be proud of ourselves and always choose to be the best version of ourselves. Because at the end of the day, there is always a road back for everyone.
Should you want to read some of my articles, you may try reading  This Platform Helped me Buy a Phone, The Report for the Month of August, Common Problems A Farmer Encounters, Be More Productive by Using these Apps, or Blogging: Topics I Like to Write About. And if you are enjoying it, do not forget to show your support. Remember also that you are handsome/beautiful in your own way. So be brave and confident!
Thanks to my readers and sponsors for following my publications. May God bless you a hundredfold. Also, this is original content. Most of the photos I use are free images from either Unsplash or Pixabay.