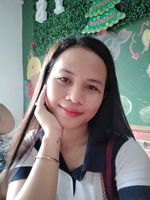 Exes are somewhat part of our lives. Our past relationships helped us to become matured in handling future relationships. Without those experiences, we will not be wise enough to choose a better man if ever we will have another relationship. I believe in every heart break, comes a lesson. I cried once and I will never cry again. Charot!
There are exes that we forgot after the break-up just because we did not took the relationship with them seriously. Aminin! Para lang masabi na may jowa lalo na nung High School pa. Haha! That's why after the break up, the memory of that person fades instantly. In short, we did not felt pain during the break-up.
There are also exes that are really hard to forget and those are the ones who gave us extreme heartache. I also had this ex but as I remember him, I just remember the boy but I don't remember the feeling anymore. I am still grateful of my experiences with him for they taught me how to love myself first before loving someone.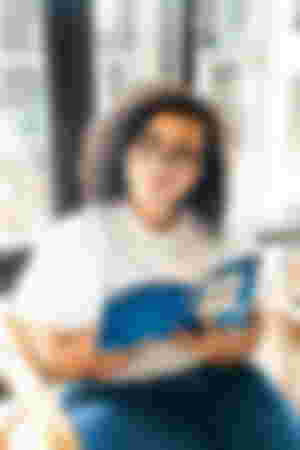 This is just based out of my personal experiences. I can't think of anything to write today so I ended up writing about my exes. I dated quite a few guys when I was in High School so I am really familiar with some of the guys' moves. Not all men are the same though and I am not claiming in this article that all men are like this and that. Just describing the ones I dated. I was a bit excited about this since I will reminisce my past relationships may it be bad or good.
Anyway, am I the only experiencing such lag or any delay in the website? I had difficultly in viewing my notifications as well as the opening the articles.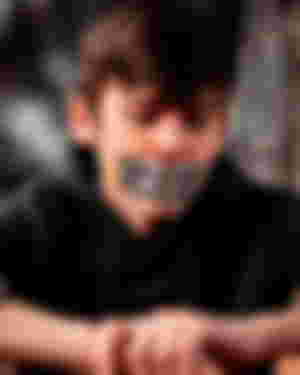 I can still remember this boy though it was long ago since we broke up. I was in my first year of being a highschool student when I met him and he was in fourth year that time. I was just so young then when I entered the relationship so it's expected that I don't know how relationship works and I am shy too. We always saw each other since I need to pass by their room just to get to our room. He was sitting near the window and so am I too. That's the reason why we always exchange glances before. I don't know where he got my number when he texted me first. I replied to his text and that's how everything started. To make it short, we are in a relationship after two weeks of constant texting. We are so close in text but not personally. When we pass by each other, it was just like we did not notice each other's presence.
To make amends of that gap, we decided to have a date just by the shore. I brought my friend with me and when we arrive there, he was sitting already waiting for me. My friend left me there and gave us space. I sat beside him but not too close. He just smiled at me and then looked back on his phone. I believe boys must initiate the conversation so I did not talk and waited for him to talk first. But, he didn't. Oh my, we just spent two hours there sitting and facing each other's phone without talking.
I texted my friend to come near me so we can go home. After that date, I don't know if that's a date lol, our relationship still continued but just the same as how it started. Haha! I just tolerated the kind of relationship we had since he was my crush too. But now, I don't want to date with a shy guy. I prefer someone who's talkative to keep up the positive vibes.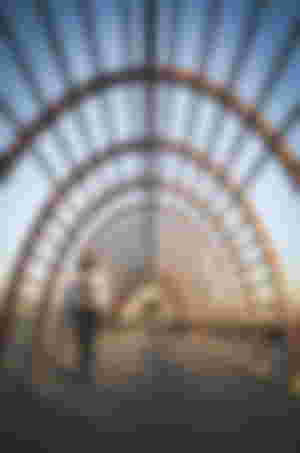 I also had this ex who was so full of himself. He think of himself as so highly which made him look like he's too over- confident. (Too na, may over pa haha! Basta gwapong gwapo sa sarili.) I just knew him through Facebook. We communicated for one week through chat and he decided to have a meet-up. He was handsome, that's undeniable and so my friends always tease me about him and would always want me to meet him.
We met at one of the boulevards here in our place. Gosh! He's so handsome but his attitude turned me down. He would always look at his camera too see his reflection and fix his hair. He also showed me his exes and told me that they're beautiful though I did not ask. Wow! He still had photos of his exes in his phone.
He also told me about the girls he broke up with just because he was fed up with him.
After hearing those from him, I told him I will buy snacks first but I actually went home.
I also met someone so aggressive that even if it's our first meeting, he wanted for something to happen between us. Glad that I brought a friend with me and was able to call my friend when the aggressive guy started to do something unwanted. At first, I thought he was a gentleman since he dressed nicely and he looked good as well. He seemed to be one of those guys who are really formal.
As we are talking to each other, I can already sense that he's getting closer to me and started to put his arms around me. But minutes later, he used a little bit of his force so I will not be able to stop him from kissing me. Glad that I had enough strength to push him away.
After that encounter, we never talked again. Why should I, right?
This is my ideal man. Someone who's smart and can teach me what I need to learn in life without making me feel dumb. This smart guy was my great love since I can still remember him and our past. Our relationship lasted for two years and if not because of me, being childish, we could have been together until now. He was a consistent honor student (Top 1 in class). He knows how to sing too and has a very nice voice. He became my crush when he sang on stage during one of the school programs.
There's this also one contest in school that he joined and my teacher let me join in too. I think that was extemporaneous speaking. So magkalaban kami. Haha! I won the contest and he won third place. He's smart but he seemed distracted that time making him not being able to deliver his answer well.
I do like him but I never thought of having him as my boyfriend. It was a long story why we became on so I will just write it in a different article.
And that's it, I dated the smart guy with a very good voice. Our relationship went well and we became each other's bestfriend. Oww how I miss seeing him in school. Because I was still in 2nd year HS that time and he's already graduating, we seldom see each other when he graduated. The reason of our break up is that I don't want to be in a relationship to someone who's far from me. Well, maybe because I was too young then.
He questioned me that time but then he can't do anything since I told him to stop. I do love him when we broke up and even with years we are separate, I still think of him.
Now he's already working internationally as a sea man and has been so successful in life. And single. 🤣 He is still sending me messages until now like random messages like sending me pictures of his pet husky, asking me if what are the good platforms/business to invest with and many things. But I can't entertainment him anymore since I am with someone already.
This has been too long so I'll make a list of the others tomorrow.
Let me know about the type of exes you had too.
---
Thank you so much guys for reading! You've been so kind to me since day one.
Thank you so much again for your time! To my generous sponsors, upvoters and to those who comments, I am sending you my warmest gratitude! Let's talk and get to know each other well.
Can you also help me welcome my friend? Pleasee! 🥺 You can also give her comments and suggestions for she's very open to it. Her username is @Ysabelle . You can check out her very first article as well. 👉 Brief description about myself
You can also reach me at marianovylhyn@gmail.com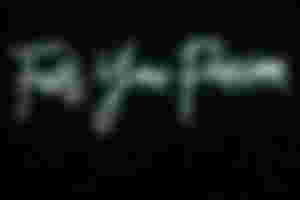 Subscribe, like and comment 😉
Ciao! ❤️