First of all, I want to thank @ExpertWritter because she tagged me on her article My Fresh Memories from the past: When I was a Kid... to write this "When I was a kid" article. In this article, I will share my childhood dreams but they eventually changed as time goes on.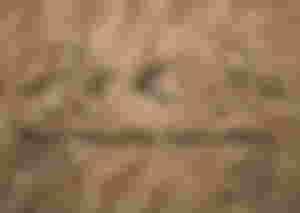 I believe that with each passing day, new lessons will also be learned and it will be a big impact on us to grow and find our true selves better.
When I was only 5 years old, I loved to draw houses and buildings. The buildings I draw are dedicated to my mother because I always ask who the real owner of our house was back then. She said it was my father's mother's house. Our house was bequeathed by my grandparents to my father. I may say that my family's life is in the middle. We experience to have nothing sometimes but we also experience to have more sometimes. There were times when we had nothing but there were also times that we had too much so we could buy things that made my family happy.
I remember my promise to mother then that I would build her the house I had drawn. When I was a kid I draw a house with two floors; The lower part is for guests and the second floor is for our bedrooms.
Aside from the drawing I gave to my mother back then, I also loved constructing buildings and houses using Lego. Lego is one of the toys that boosted my morale to pursue my ability and dream of becoming an architect or engineer. Through those building blocks that my brother and I used to play with, my creativity was honed. My mother was thrilled every time I could build a building because at an early age I could think of things that a five-year-old child would not normally think of.
"Wow. You're so great at it. Finish your education son so that you can fulfill your dream of becoming an engineer or architect. And so that you can make me home too."
This is what my mother always told me because both my parents did not graduate from college. This is what I always thought back then so I wanted to finish my studies and become a full-fledged Engineer or Architect.
During my childhood, I became aware of the trials of life. And since I was the eldest child, I did not enjoy my childhood very much. I mean, I'd rather join my grandmother's food chain and save some money than play with my friends. I became matured at a young age.
When I was young, all I wanted is to help my parents and fulfill my dreams. But dreams also vary. Dreams are not permanent. As I get older my mind also becomes more open to the things of the world.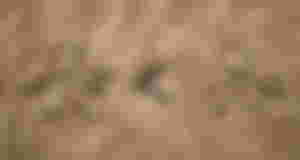 "I used to build houses before, but my dream changed as I got more and more. I prefer to build dreams and teach how to dream than playing with blocks."
As my stay in this world lasted, I also learned to recognize my weakness and one of them is the numbers. I would rather share knowledge through my mouth and writing than think of the right number for any situation. But I'm still trying. I'm trying to challenge myself to face my weaknesses. Especially now that I'm in college. I can see the broader meaning of the dream. May I overcome it?
Nevertheless, I still focus on my goal; reciprocate my parents' hardships and make them feel a more comfortable life.
I was happy right now because the opening of our classes was moved to August 16. It was supposed to be on August 2 but the students' request for an extra-holiday approach to make each student better prepared mentally and physically was approved by the people from above. I still have requirements to pass at the university but since we don't have form 6 yet, I will first find out the meaning of the word rest. Thank you so much for reading my article!
You can read my previous articles here:
Me, as a Fan of Wonderful Things.
A Story Of An Answered Prayer.
Kumusta Ka? Mangungumusta Lang Sana.
Art Techniques: Unusual Things That I Use To Create A Masterpiece