It's been a long time when I think about me in the past and In this Challenge by ate @bmjc98 's "Getting to know you more Challenge when I was A kid" , I think it will be have fun to join after I read her article.
I have a little memories that I remembered and I don't have enough photos to upload because, our old house before was attacked by the typhoon. Anyways! Let's start...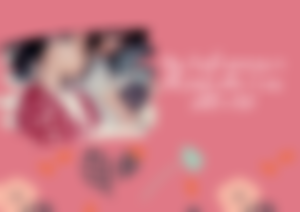 When I was a kid, I used to play plastic kitchen toys and cans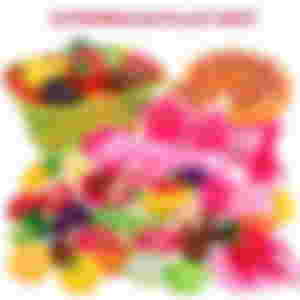 I like playing plastic kitchen toys when I was 5 years old and because of my imagination before like I like to cook for real using my toys. I set up a rock and then stole a matches in the kitchen of my mom, and then grab a roots, then I start to make a bonfire and cook the leaves with water. I also remembered that I was scold by mom because she sniffs a burned plastic and then when she go to me, I recieve a little spank because she said, what if I get burned there and she is away? But even if I was scold by her, I continue to do that before but I use cans because she doesn't like to buy me a toys again.
Even if she scold me back then, I think it is still a good memory because I learned how to make a bonfire in that early age.
I remembered that when I was Grade 1, even if our recess is over and the bell already rang, I'm still at the school's stage playing with my classmates because we used to play the stage as our house because that is the ony place that has a stairs. Well, I can't blame my old me before because I'm still at the stage of adjusting and i don't know before that Grade 1 is different from kinder and day care. My mom scold me again because she was called by my Teacher because I don't like to go to the classroom.
Which is the reason why I regret being like that because I don't have a honor back then and I was crying in the graduation day because I don't have candy like my sister too.
I remembered that I hate the medals before because they are big and heavy to my neck plus, My Grandma is always buying me a medal Candy in my graduation and she was Happy because I was her first grandchild to recieve a Medal. My mama and Grandma once tell a story that, when I was Kinder, I'm a fast learner. I can write on my own and I am behave when my Mother is teaching me. I also always use 'Po' and 'Opo' to elders that's why I'm my Grandfather's favorite before.
I was become Top 6 when I was grade 4 and they started to compare me to other child...they are not happy. I don't like to be serious to my study again. Honors and grades become a number to me and I doesn't care about the medals 'why bother?' if they will not still satisfied to my rank right? The important for me is I don't recieve a lane of 7 and my grades is still high and I'm passed.

I decided to enjoy my Life as a kid and while I'm still young.
Because of my Uncle, I am amazed by his works and talent. In our house before, there are a lot of books that I don't understand. There are a lot of blue prints, and a coupon bonds with a house drawn and buildings. Since I am a spoiled grandchild and nephew to them, I always with my Uncle when he was finishing his project to their terace and watching how he do it. So back then, I told my Parents that I like to become a Engineer someday like my Uncle. I also started to learn how to draw and it become my hobby.
But when I was Graduate in Senior High, I don't have a confidence to choose that course again. I don't have a dream before and I don't know what to do unlike when I was still a kid, it was easy to tell to my Teachers and parents about my dreams but when I was starting to be mature, it's really hard to decide for the future plus, my parents always want me to do this and that but they didn't ask me if what I really like. Do you understand what I feel?
Because of my boy cousin, I was influence by him to play Psp and boy stuffs instead of barbie dolls that my Aunt from abroad always give me when she was sending some gifts. Because of that, I learned to be with my boy cousins because my sister doesn't like to play with me.
I like to be friends with Girls too in my class but they always keep back stabing me.
Reason why I learned that boys are much better to be friend with than girls because they are never have a attitude like girls. They are friendly and they will make you safe but be careful always because not all of the boys are good like your cousins.
My Mom doesn't like my hair to cut it and she want it to be natural however, Because I was playing with boys I want to cut my hair like them. So, even if my Mama doesn't like it, she still grand my wish.
At that time, I regretted it because they thought I was a half boy of other kids.
Since I don't have much memory about me when I was a kid, I asked my Cousin
She told me a story that when my Mama wants me to wear a dress, I always cried because I don't like wearing dress because it's hot.
And I think, I did not change? because until now I don't like dresses. Lol
Duh! That was 100% true! My older sister and I did not have a good treatment to each other in the past. We always both fighting even if it is because of a small thing and I don't care as long as I have my younger cousins, I treat them as my real sister than her. Lol
And even until now, we are still fighting but it is just normal thing of siblings. But, the world has turned upside down because I'm more mature to think than her. I always scold her because she is very lazy to do the chores. Instead of her as a older sister doing it, she let me do it and I always scold her when she always go out, and spending a lot of money and she doesn't know how to save for her future. Hays
My Mama doesn't like us to play in the rain because she is scared that I might get sick. I remembered the moment when I use to escape to my mom when it's raining by climbing in our spacious window. I ran without sleepers and then yay! I play with my friends in our neighbors in the plaza and my Mom Goes out to fetch me holding a stick *aww* I think I still feel the pain of being spanked in the ass but I did not cry that time even if the spank is sooooooo painful because I enjoyed escaping and that was a wonderful experience and memory.
It's been a long time when I used to play with the Rain and how I wish I still can do that but everytime it's raining, I hate it because of the bad memory of the rain that cause of my Trauma.
Of course! I am very stubborn child that I also experience being spank in the butt using all of the 'pamalo' that you know like Stick, broom, belt, hanger my ass already felt those. I did not regret being a stubborn child because I still have a good memory because of that and Being stubborn will never make your Childhood memories complete.
And even now I'm still a stubborn child to my Mama. Sometimes, I still didn't obey what she always said to me and because of that she is always treating me like a baby and she doesn't want me to have a boyfriend because she was scared that i might be the cause of the head ache my boyfriend. Lol
How I wish I can go back to the past and be a kid again. Being curious to the things and didn't have a problems. I just care about some snacks and I like simple things but it is sad to think that we will never be stay young forever. We need to grow up so that we can learned some lessons to live in a long life. I am still happy tho because I experience all of thay despite of a short period of time that I become a kid. I'm still thankful to my parents to their scolds, when they get mad, to the beater things that they used to learn me a lesson because of those, they rised me so well and here I am now I know that I'm still a immature sometimes but I am doing my best.
Those happy memories maybe they will outdated but they will remain to my heart and mind forever.
So that is all of my Fresh Memories from the past when I was still a kid. Well, I enjoyed sharing you some things that happened when I was still a kid and because of writing this, I can't help but to cry a little because I remember those memories that I can't go back.
And because I enjoyed writing about this I will dare my Friends to join and participate too @Ruffa , @mommykim, @Caroline17 , @Eunoia, @Zhyne06, @kli4d , @Maestro02 , @immaryandmerry
If you also want to join visit Ate @bmjc98 Article about this Challenge.
---
My Previous Articles:
Slam blog: Do you want to know more about me?
Brain rest, I want my brain to rest a little so I let my Brain on the Vacation
You will face many defeats in life but never let yourself be defeated
Do you believe that Aliens really exists in our world?
Questions, Questions, Can I really Answer?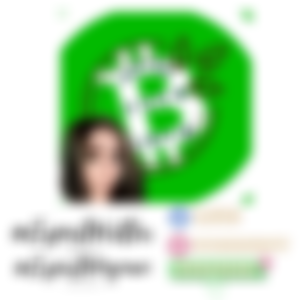 Sponsors of ExpertWritter