What kind of "Fan" are you? Are you the kind of fan who collects merchandise of different bands or superstars? Or are you the kind of fan who will do anything to get to the concert of your idols? Or do you belong to the type of fan who is just quiet but secretly appreciating them? Where do you belong here?
Well, if you would ask me about this matter, I would choose the final type. I'm not that fan who still stumbles just to touch their idols. I'm secretly being a fan of wonderful things. Actually, I have my own taste and choice in the term "wonderful thing". What's the first word that comes to your mind when you hear the word wonderful thing? What is a wonderful thing for you?
The first on my list is Ben & Ben. For me, they are a wonderful thing, team, and art. I liked them because they are a great band that shares colorful and message-filled songs. I discovered them when I was in grade 10 and since then, I have been listening to their beautiful songs. The first song that I've heard from them is their Araw-Araw. Every time I hear this song, I only think of one person, myself.
"If no one chooses me every day, it's okay because I choose myself every day."
This quote is what I got from them too. Actually, we don't really need someone just to feel love because love begins with ourselves. Yes, it will come to the point that we will seek the love of others but before we can do so we must first learn to recognize and love ourselves.
I listen to almost all of their songs. I still have a few songs I don't know, but I will like them if I listen to them.
The "Sa Susunod Na Habang-Buhay" is my favorite song of them. It's about love that lasts a lifetime. There's a line in the song that they mention "Ikaw pa rin pipiliin kong mahalin, sa susunod na habang buhay" which means "You're still the one I choose to love, in the next forever."
This song became important to me because I remembered my father every time I heard it. As the song says, I will love him forever, and hopefully, if we ever meet there, I can at least apologize to him.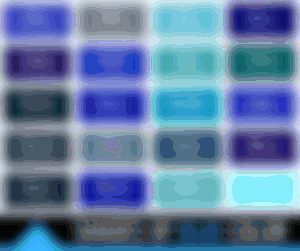 Courtesy: Color-Meaning.com
I've been a fan of blue since I was a kid. I don't know why my eye likes the color blue but it's food for my eye. It got to the point when I was just a kid that I wanted to buy everything I could find in blue, even if it was a woman's wear. It sounds funny but it really happened when I was just a kid.
Until now, I am still a fan of the color blue. But as I get older and my outlook on life also changes, my outlook on blue also changes. As we see in the world, the color blue is the color of the sky and the sea. And if we look closely, we can see almost every shade of blue here. The sky and the sea are equally vast and deep. They are also equally mysterious which also gives me a sense of the color blue. Also because of the color of the sky and sea, it is said to symbolize freedom, expansiveness, spaces, depth, inspiration, and sensitivity. Although the color blue has many meanings in many aspects, it only means one thing for me today: me.
Courtesy: Kapuso Mo Jessica Soho
Next up on my list is their story. Actually, I'm not that fan of them but I follow them because they are the reason why I've been feeling the giggle these past few weeks. Ever since I watched them at Kapuso Mo Jessica Soho recently, the smile has never left my lips. Because maybe our ages are not far apart.
Actually, I can relate my experience to theirs because even though I know I can't pursue that thing yet, I know we're still waiting for a chance because we're just more focused on our goals now. However, I am happy that I discovered these two people because they are the source of my joy now. They're so natural. Hopefully, they won't be eaten away by the bad social media system which is becoming the world of other so-called "influencers" that we see on various platforms.
They are one of the things that make up my personality today. I can't even say how long but I'm happy to remember them when I'm older. I have a lot of things to like but this is the dominant one right now.
I'm secretly supporting everything that makes me feel better. I rarely like something and if I ever like something, I know I won't regret it when the time comes because it makes me happy.
I haven't been able to publish for almost five days because I'm starting to organize the files that I will submit to my chosen university. Our class is also near to start and the schedule I saw in their University Calendar is on August 2 so I just deserve to get ready. Although I can't really enjoy my 2 weeks vacation, at least I can prepare for the new door of my life. Thank you so much for reading this article!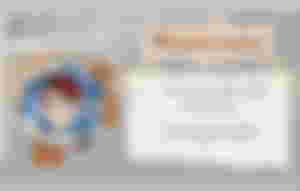 You can read my previous articles here:
A Story Of An Answered Prayer.
Kumusta Ka? Mangungumusta Lang Sana.
Art Techniques: Unusual Things That I Use To Create A Masterpiece