Have you heard about Arrano Network?
I invite you to be part of Arrano Network with 2 tokens (ANO and ANDX) which are both payable and tradable. ANO token is the native token of the Arrano ecosystem. ANDX (Arrano Network Defi X) is an ERC-20 Defi token of the Arrano Network which will be listed on Uniswap and PancakeSwap and it will be issued on the Binance chain to unlock more values.
The ANO token has been and it's still distributed to the arrano community in rewards via registration reward, referral, bounty a few other engagement rewards. It's not too late to get yours while the offer is still open. All you have to do is sign up, verify your email and download the mobile app and you will get some ANOVA you'll get 100 ANO when you register with the Arrano Network. To get more, you can refer (100 ANO per verified referral) and/or take advantage of the bounty and other ANO earning offers available on the Arrano Network.
Avail yourself of this opportunity and earn some free ANO while it's still available. Head over there to get started.
Click here to join and claim some ANO.
I thought I should share this opportunity with you guys first before proceeding to the why we are here.
Back to the Patronage
The current week Patronage beneficiaries are @Eybyoung and @Jane. Both users are popular among the read.cash community and have been doing a lot to inspire and support new users as well as promoting Bitcoin cash adoption in their communities. The last nomination round had a little deviation from the usual, as I allowed users for the first time to nominate themselves. In the end, the aforementioned users came out on top with the most nominations. I'm already subscribed to both users. And I have been able to increase and renew @Jane's sponsorship offer. I have also tipped the articles published by both beneficiaries within the week. Looking forward to more.
Let's Nominate Some Newbies
If you check the list of previous beneficiaries below, you will notice that the last couple of users are old users who are earning good on the platform. The Patronage intends to encourage and support newcomers and old users who earn little to nothing from Rusty, but that has not been happening in recent weeks. Don't get me wrong, I'm glad that you guys come in weekly I nominate a user you like, but let's try to reach out to the newcomers finding it hard to earn on the platform. I believe they will appreciate the little benefits I have to offer more than older users who are already earning a lot from Rusty.
So for this week, let's try to nominate a new user, from a day to a month - less than a month old.
How to Nominate Newbies?
Nomination on the Patronage has always been simple, just post the username of the users you want to nominate in the comment section of this post, and you are done. The not so easy part is coming up with the right user to nominate. It's possible you don't know any new user on the platform. Not to worry, you can find them here or simply click on "First post" located above the first boosted post on the home screen.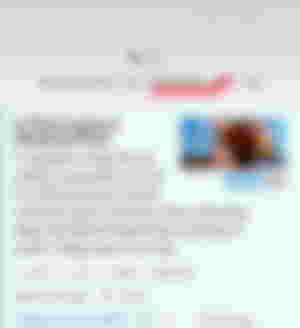 It must not strictly be a few days or weeks newbie, it can be any user who is earning little (cents) to nothing from the bot. I trust we can fish them out.
So find that user and post his or her correct username in the comments section below. Above all, let's avoid nominating older users who are earning a good amount.
All Nominations end on Sunday and beneficiaries will be announced the same day.
Please, don't nominate previous beneficiaries
We have had thirty-five (35) unique beneficiaries since the start of the Patronage initiative. I always share the list of previous beneficiaries in the weekly nomination round posts so we don't have to renominate any of them. We aim to have new users to become beneficiaries every week.
Here is a list of the users that have been Patronage beneficiaries:
@Jane
The Patronage Package
Below are the benefits users receive as beneficiaries of the Patronage week:
Subscriber(s): the first benefit of been a Patronage beneficiary is that you'll get a new subscriber, me. I will subscribe to you and hope those other patronage supporters will do the same.

Sponsorship: this offer is not available at the moment as I have been experiencing difficulty sending a sponsorship offer.

Tips: I will get to read and tip up to 7 articles you published within the week of being a beneficiary.

Nominators Bonus: The users who participate in the nomination rounds are not left out. I will tip their nomination posts with a random amount. Also, the users that nominate the beneficiaries of the week will get an additional tip.
Other things to note
I will only tip articles written in English. I can't tip what I can neither read nor understand.

The tip amount will depend on the quality of your content.

You can nominate the same users nominated by others. As the more nominations, a user gets, the more his/her chances of topping.
That's all for today. Let the nomination begin.