Not so long ago, during the school's recognition day of my nephew, one county public official was invited as guest speaker.
As he walked into the assembly area and down the aisle under the cold stare of the kids, he realized that his inspirational stories and successes would be far from fitting with his audience. His heart pounded and he wondered how he would start his speech. As he blinked his eyes and as he goes up on the steps to the platform, he stumbled and fell flat on the floor. The kids went laughing.
The guest speaker got up, broke into a smile of delight, rushed into the speaker's stand and said, "Kids, that's exactly why I'm here – to tell you that all of us can fall down and get up again!" then he added on and on speaking words of encouragement for all those little ones.
---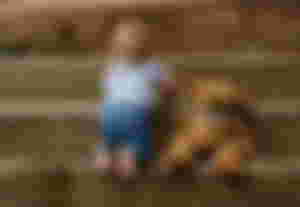 Falling down can be irritating. Whether, literally and in public like what happened to the guest speaker in the story, or perhaps in our private lives, being pushed down, rejected, ridiculed, scammed or lied. We fell down so often, we barely noticed how many times we've been in such position, yet we're still up and fighting. We didn't notice those scars anymore, yet we learned from those instances that had left a great painful mark in our lives.
Moreover, from the story, we can get up with enthusiasm. Most often, we would get mad and disappointed for failing, we got flustered in isolation and eventually demotivated to try again or to try new things. But, we can always choose to react positively to a situation, we always have a choice.
Today, I hate to admit to myself that I might've fallen down again, yes, again and again. It seems I have never learned my lesson. Of course, I did learn something, but the dreamer inside this humble soul, won't give up. So, I would pursue countless of times to keep going until I make it.
Anyway, half of myself is hoping and the other half is just overthinking, that's because I still don't have the answers in concrete details. Nevertheless, what if I fall down again, what would I do now?
Get up, again. lol! A cycle, I know.
This is life.
Sometimes, I do blame my stupid self, but at the back of my mind is a strong voice justifying my actions and decisions. That voice, is the positive side of myself looking at the brighter side of things and situations. And, this will be the driving force to keep on moving on.
I like this quote from Einstein, a genius yet his wisdom about life is so simple.
"Life is like riding a bicycle. To keep your balance, you must keep moving."
― Albert Einstein
So, this is how to balance things. Move and keep living.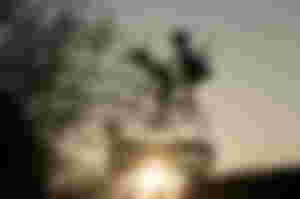 ---
A short and simple, inspiring article for y'all. I hope you find this motivating. And, remember, no matter what kind of lemon life throws at you, be resourceful in making a lemonade.
Then, we can get a glass. Cheers!
---
Heaps of thanks for the upvotes, and for reading and commenting.
Have a wonderful weekend ahead!
---
Related articles you might like reading:
The Turtle, The Snail, and The Worm
---
Photos from Pixabay (free to use images)
©️ LykeLyca
10.16.2021
---