The good side of motivation is that it will surely take you places of success, though sometimes these little successes of our everyday lives can be intangible because we often view it as something ordinary whilst we can only appreciate them with realizations, a little meditation before proceeding with the busy bouts of life and of course in your prayer time. As for me, motivations are like responsibilities only that they're not tiring to think about.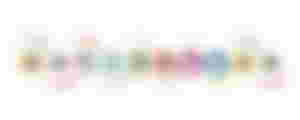 I am the eldest of five siblings and growing up I was always encouraged by mother to be a responsible eldest sister. I can remember my mom nagging on me to humble down before my brothers and sisters, and she would slap me whenever I reason out over siblings petty quarrels. At a young age, I felt so much burdened on such responsibility. Worst comes to worst I felt so useless when I had my shortcomings. I experienced running away because I felt like I was a nobody in our home, I even attempted suicide because I always thought of myself as someone so worthless and useless. Soon, when I perk back to the reality I took responsibility as a mandatory obligation to always look into the welfare of my family.
All along as I grew up, the stiffness of my parents towards me was well, nevertheless beneficial. I was able to graduate college, passed the board exam thereafter, I was able to work in my alma mater few months after I got my professional license. In short, life was fine. However, looking back I wasn't completely fine.
Anyway, how did this brief history influenced me on MOTIVATION? It did, big time.
Again, these responsibilities were like motivations that I'm willing to beat no matter what. I'm taking it like a horse with blinkers!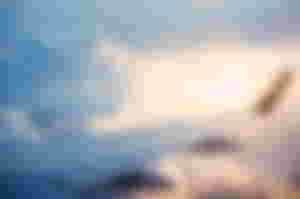 Few months before leaving the Philippines to work overseas, I experienced a wedding proposal but I dumped it simply because he wanted me stay in the country, and unfortunately at the back of my mind were responsibilities for my family. Marrying wasn't an option that time while we still have debts (over me and my brothers' college expenses) a glimpse of the story can be seen here They Grow Money on Trees. On top of that our youngest will soon be in College, that time these were my motivation. So, for five years overseas I motivated myself to work and earn money  for the sake of paying debts, and to help my parents finance our youngest college bills. I even dumped a marriage proposal. Only God knows how much I sacrificed and perhaps only God can reward me for that. I didn't tell my family about it cause I don't want them to feel guilty of my choices.
Fast forward, after five years, I resigned from my work in Saudi Arabia and settled down in the Philippines. Here, I discovered that our youngest shifted from one course to another vice versa wasting money and prolonging the agony of my parents. Supposedly that year she must be a graduating student if my calculation served me right. Her delaying tactics let her graduate after 2 more years. Imagine?! When I was a student, my parents rules were like get a 5-year course and graduate in 5 years or else we will forever miss the diploma. But, because of favoritism our youngest had it her way.
Also, after that five years our debts were cleared, we had the land title back. However, my mom sold the property to my aunt in the following year and this breaks my heart.
Moreover, in Saudi Arabia I had a boyfriend of 3 years, planned with me to settle down, get married, have children, and enjoy life - wonderful lies a woman can have. That too was a disaster! My landing back to home sweet home was a mess, cruel, deceptive, and heartbreaking. This period of agony exacerbated because after overseas work I resorted to work as content writer for like 9 months and most writings were vehemently SAD. I cried while writing, I cried with my pilllow at night, I cried with the wind when I walk and run. I just cried. God must've seen me torturing myself, that He shutdown that website for good, I got sad for a bit I love writing and earning from there. But I can't move on from the bitterness if I have to linger on writing! So, yes! I became a Physical Therapist again, after few months of melancholic existence. Good news! God and my therapist self helped me with the healing.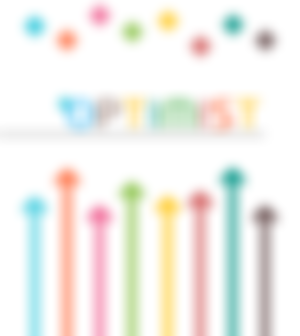 Now, whenever I listened to Coldplay's "Champion of the World" I got reminded of that period in my life and smile. Those tough decisions, unpredictable outcomes and breakthroughs, are still a champion no matter what. Let me quote this part of the song because its inspiring how our life went upside down for life's motivation - and still be a champion!
"So I'm flying on my bicycle

Heading upwards from the Earth

I am jumping with no parachute

Out into the universe

I have E.T. on my bicycle

Because giving up won't work

I am riding on my rocketship

And I'm champion of the world."

- Coldplay
Nice line, right?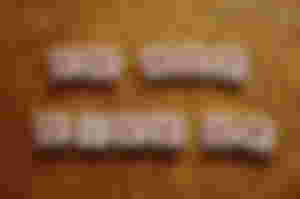 I have learned so far, giving up is never an option, we can build walls or build bridges to move on, both are alike - a motivation. We can say NO and still move forward because NO always comes with a reason.
Perhaps today I am channeling motivation a bit different from before. I won't work for anyone or for something, I am motivated with a higher purpose.
I work because God don't want me to be lazy.
I love because that's the greatest commandment.
I honor my parents, my family and others because that is charity.
I dream because hope is sweet.
I forgive because I deserve peace.
I write because life is tangible in words.
- LykeLyca
What is yours?
---
This again is a writing prompt #2 : Motivation of @JonicaBradley
I was tagged few days ago by @MizLhaine
Tagging (without pressure) @bbyblacksheep
Here are the rules:
1. Write about motivation
2. Write 100% original content
3. Write at least 600 words
4. Tag me and @JonicaBradley
5. Have fun
---
Photos from Pixabay (no attribution required)
---