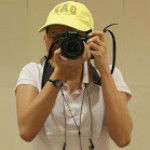 There are times when I'm so much hooked on stuff and my mind has been into it all the time, that even when I'm asleep my thoughts are still preoccupied with those same things in the form of dreams. Thanks to @JLoberiza because I got inspired to scribble words about this when I stumbled upon his article about Zombies Got Me, and the exchange of comments led me to this topic.
The last time I had this happen was a week ago when my mind was so preoccupied about writing something, yet I got so tired to start it because my body just can't do it. Most often, when I drive or I'm at work while my body is doing work, my mind wanders on something to write about. Then at the end of the day when I arrived home, my body and mind could no longer type those thoughts into the computer or my phone, and eventually when I'm off to bed asleep my brain is just so busy still composing.
Also a few years back, I was constantly watching The Amazing Race, US and Asia series, I even watched the old seasons I missed on Youtube. Thus, in my sleep, I also dream of flying everywhere in the world and completing different challenges with my best friend. I am so engrossed by the thrill of opening those colorful cards with tasks and challenges of road blocks, speed bump, detour and route info. However, since I am in my dream, it just got a bit weird. In the middle of the race, as I opened a random card in the yellow box, it said that I have to go directly to the pit stop mat and claim the million dollar prize! Just wow! So bad it was just a dream lol!
My younger sister years ago got addicted in playing Temple Run, when this game became popular. She would constantly play to earn money to buy characters and power ups to unlock goals in the game. Funny, in her dream she was being chased by that huge monkey too, I can remember laughing at her because she was really afraid that the chase won't end, lol!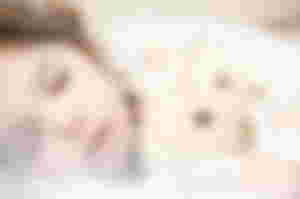 Dream Incubation, perhaps this is what science coined these events. However, this has been used in a study for students to come up with a solution when a problem is presented to them beforehand.
I think in this way, we can use dreams to our advantage. Well, I hope it will be as easy as that though.
For instance, if you're suspecting your husband to be cheating on you, and somehow you can't take a chance of confronting him. Maybe you can bombard your mind about it before going to sleep, the next day a solution is ready for you instantly! Lol!
Anyway, why not?
So, let's try thinking about a topic to write about before going to sleep, and let us see if we could come up for ideas on how to expand that topic into a great article in the dream. Game?
The other way around, and I'm not referring to the dream in our sleep. I am directing you to the dreams we have in life - the things we write in our bucket list. The things we constantly stare at our dream board. The places we want to visit, the things we want to acquire, the dream job you wish to fulfill, financial freedom, emotional breakthroughs, etc.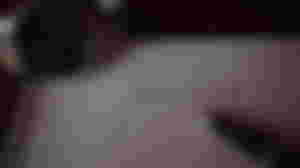 We can chase these dreams in real life with real action. We can push for it with enthusiasm and perseverance. Let us do it in a never ending chase of a lifetime!
Let me leave you with this verse to ponder;
"For I know the plans I have for you," declares the Lord, "plans to prosper you and not to harm you, plans to give you hope and a future." - Jeremiah 29: 11
God is really backing us up with our dreams. Let's do it!
---
I remember I have an article before about this weird dream, that you might want to check it out :)
---
Lead Image and Photo in the article from Pixabay (no attribution required)
Content is MINE. All Rights Reserved.
---
Plagiarism checked via https://smallseotools.com/plagiarism-checker/
97% Unique, 3% Verse Quoted from The Bible
---