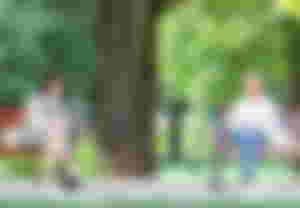 It's almost 10 o'clock in the evening and though I wanted to sleep early because of my tiring day, the conversations I had with different people caused me not to be able to sleep. It bombards me of doubt and mixed emotions.
We have hundreds if not thousands of conversations made each day and it's amazing that we never got depleted of thoughts and ideas. We never get tired indulging on conversations no matter how long, tedious, shallow and mundane, deep and emotionally draining, whatever talks we have, we simply thrust ourselves into tolerance and cognizant of any thing.
Like, the conversation I had with a friend on my commute to work, I'm laughing on her obsession collecting plants. She have to go near the river to prune a single branch of a plant and add on her collection, yet fear of being bitten by a snake!
The conversation with my homecare patient this afternoon stretches my patience to the maximum, his insecurities steers doubts and anger on his wife. I'm not really in the position to interfere but I have to provide emotional support for him to carry out my treatment goals effectively. The psychological support becomes emotionally draining for me that I just want to leave and end the session, but I simply can't. Sigh.
The conversation with a college friend of mine over the phone was so enriching. Her perspective about business was so refreshing and now I'm doubting of what am I doing with my life? Working on a day job, but NO, shrugged it off! Reality check: This is not healthy anymore because I'm badly whining!
Eavesdropping a conversation with another passenger on my way home was so sad. Failing marriages make me want to cry. Why do we have to endure loving and marrying, and yet abandoning the sanctity of our vows in marriage?
Not to mention the text messages from my cousin who needs moral support and prayers for his examination.
And my sister's complaining about how expensive it is to build a "small" house, LOL! This crack me out.
Not to mention my nephew's woes over his online and modular classes.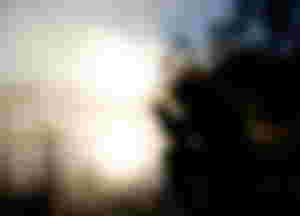 So much conversations...
Now, I heard an inner voice, "what about your conversation with God?"
I smiled, get up from bed, and let me converse with God.
Why?
For no matter how long our pleas and requests, He listens and He delivers us.
"The steadfast love of the Lord never ceases, His mercies never come to an end." - Lamentations 3: 22
Converse your problems and anxieties to Him, because He cares.
"Be anxious for nothing, but in everything by prayer and supplication, with thanksgiving, let your requests be made known to God; and the peace of God, which surpasses all understanding, will guard your hearts and minds through Christ Jesus." - Philippians 4: 6-7
Never doubt and rest with hope, for He is faithful of His promises.
"Let us hold fast the confession of our hope without wavering, for He who promised is faithful." - Hebrews 10: 23
Wonderful verses and wisdom to live with each day, I hope we never run out of listening ears to accept every conversation with delight and understanding, and words with grace to inspire others.
Good night and good morning wherever you are my virtual friends!
___________________
More inspiring articles you might like from the author:
Hakuna Matata: No Worries - Why Worry?
The Mirror's Reflection of You
What's the Best Advice You Ever Had?
What are The Things you Learn After you Know it all?
____________________
Write you world and earn! Scroll up and SIGN UP for FREE!
____________________
Photos from Pixabay (free to use)
Photo below is MINE
____________________