The Girl from the bar whom I'm still finding
Date: 4th April, 2022
Monday
Today's date is 4th April. Normal day for everyone unless it's a birthday, anniversary or other occasionally acclaimed day. Different people may have different reasons to celebrate it or remember. I am on the second line. I remember it as one of the mysterious day of my life. The mystery which I could not solve till today. No reasons dear, I just don't know how to and where to start to investigate. I tried but somehow failed and people blame me for being so stupid. Only I know how things around changed so fast at that time. That was the first and possibly the only last time when I felt so helpless.
Oh, I'm bothering you people without telling the exact thing. I will do it now. Have a seat and allow the Devil to tell you, actually narrate you the mysterious day of my life. I would like to hear your suggestion in the end. So here we go. The story begins from the past and I'm taking you 3 years back.
I was in the capital city of my country. 3years ago, I was not the Devil you know now. A simple heart broken guy then who was accompanied with some friends. They understood me, they knew that I was sad. So they suggested me to join them in a party which was going to happen at that time. Maybe the fate wanted me to go there and surprisingly I agreed. I can remember that I asked myself why I agreed to such a party. I didn't know that that will be a mysterious day for me for the rest of my life.
There was a rule that no one could take smartphones with them. Pretty weird and my doubts were rising. What kind of party it was! But I remained silent. At 10.30pm my friends told me to get ready. I put my phone in the drawer, locked it and went away with them. We reached at the destination around 11.25pm and the first thing that made me feel nervous was the timing. That party would go for all night. We took the lift. One of my friend put a blue ring on my finger. So that was the entry code. They told me to hide my original name if anyone asked inside. I was getting furious and tensed. Maybe I was in trouble. The lift stopped at 16th floor and everyone silently rushed towards a big hall room.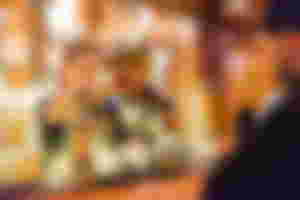 It was a bar! Fully sound proof bar. Loud music and too many people around there but outsiders could barely understood what was happening inside. I was frustrated on my friends. They knew that I didn't like drinking alcohol but they pushed me in. People were enjoying and having drinks. My friends joined different tables of playing cards, poker. Of course, gambling was allowed in that room. They suggested me to enjoy as it was a big party and I would get someone to share my feelings. I kept my anger inside and remained silent. I went directly to the bartender and asked for a orange juice.
❝ Do you have lighter? I need to smoke ❞ a female voice whispered in my ears suddenly. A girl aged 25-27yrs sat just beside me facing the opposite direction. I was looking at the bartender and she was at the party. ❝ I don't smoke. ❞ I replied in a calm voice but she didn't hear. She was still looking at the crowd. I remained silent. A few moments later, she again asked about it and now I whispered in her ears. She looked at me for a couple of seconds and then sat perfectly, face to face. I didn't know what she was looking in my face but I understood that she was high at that time.
: I'm Zelina. Nice to meet you.
: Nice to meet you too but we both know it's a made up name, right?
: Fake names, fake relationship, even fake world. Does it matter?
She smiled while holding my hands. She grabbed it while shaking hands. We had some decent talking but surprisingly she didn't let go my hand and staring at me like she was finding something or maybe someone else. We got too close and acting like we knew each other for a long time. She shared her feelings and I shared mine. I didn't know how much time passed away. The bartender interrupted & whispered something to her ears. She smiled and delivered a bad word. She looked at me & finally put my hands down. She was going to leave but suddenly kissed me on my neck and remained there for a moment while stating the one liners, ❝..... The stupid girl will never know whom she lost. If I had no regrets in life, I would never let you go. Find me in hell. ❞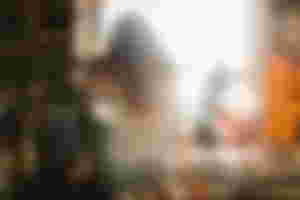 She left and I was there. Stunned & alone among all. We returned home & I described the incident to my mates. None of them recognized her. Definitely the name was a made up name but I looked for her. Still had no idea about her. But her face, her words, her emotions are still connected with me. Who was she? Where did she came from? Where did she go? A mysterious incident of my life which I want to solve but I'm unable to do it. Dear @Jelena somehow it connects with you, the name. Your name reminds me her presence in my life. That name is the only thing I have now.
All the pictures including the lead one are used from unsplash.com