E-learning is on Demand Now
Date: January 24th, 2022
Monday
And here comes the lockdown again. This is not a welcoming news for any of us. The rise of new variant is haunting people a lot. Death rate is slow but the ratio of infected people is raising with gradual pace. Government of every country are tensed enough. Last 2.5years they had suffered much. The suffering of middle class family was beyond description. Everything was getting normal but then the rise of new variant questioned our safety again. So as a precaution, government is shutting down institutions and alarming red alert. Well, the impact of the covid is highly felt in educational system. The shutdown of educational institutions forced students to stay at home. They needed to study there. Problem was another. How they could solve their math errors, subject explanations, practicals? Answer was simple, E-learning. I have chosen this topic because the rise of e-learning is necessary. This is the time to utilise it perfectly for the welfare of our next generation.
Hello family. This is your host, Lucifer asking your permission to enter the world of mine and have a seat. We are going to have a glimpse of E-learning. I know some of you are students, some are the parents who have school going kids and people like me, unmarried fellows, we need to learn about it too.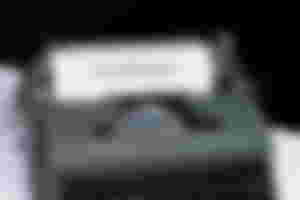 A system where you can be a classroom with no blackboard, no desks, no books infront of you and probably no other students around you. No paper to write on, no pen or pencil to write with. It's all about learning with clicks and discover the world of knowledge. You need internet connection, desktop computer or laptop or even you can use your smartphones and tabs. A virtual teacher will always be ready to answer your questions and explain everything. Seems confusing? Let me explain more.
When we use the word 'campus ', we can vision an open space around our school and college. But virtual campus is different. When you click on the perfect site, a new world welcomes you and you are already in it. That is your virtual campus. May be you are travelling that time or it's late night. Doesn't matter. This campus is open for 24/7.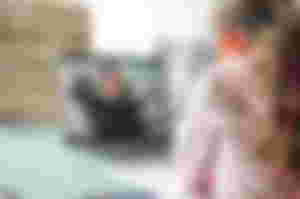 Now, who will teach us? Valid question. We have platform, we have virtual campus and class but who will explain the unsolved equations? The magic begins right now. A virtual teacher will be there with real existence. You can ask for the help and the teacher will help you with one on one technique. The beautiful option is the teacher can be anyone from any country but the nothing to worry about qualifications. They are highly educated and well trained. You can discuss with your problems & they will help you with instant solution.
The world is crossing the most critical moments now. Deadly virus is out there. No parents will take risk about their kids life but they want to make them educated. E-learning is the only option for them. Beside this, they will learn more from it. Extra knowledge about the world will be the pie of cake.
The journey of e-learning started long time ago. But we are going to know about them recently. It's ok. Not late that much. Different websites are there. You need to sign up, agree with their options & that's it. Social networking services are also linked up with it who inspire the students with the positivity. Let me tell you a fact. According to the renowned educationists, a large number of social networking users belong to student community. So they are helping the young generation with providing the best way of educational system, e-learning.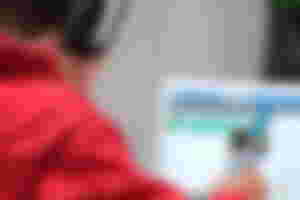 It's just a casual information about it. I highly suggest you to have some more research about it. Be confident, be sure and then give the best options for your children. The pandemic will end one day for sure but we need to improve ourselves among these hard days.
All the pictures including the lead one are used from unsplash.com