A lot of things happened on my last week of February to the point that I can't write an article in a day nor two. Even making a noise is difficult for me. I rarely visit my account because of the famous word that you will always hear from me, schoolworks. It leads me into writing a rant because I can't resist the burden anymore, I'm stressed that time. On the other hand, after my published rants, I published a new journal entitled "I'm Free! Back to the crypto space" where I wrote that I'm stress-free after the postponement of our examination. However, this week still made me stressed that results into delay of my monitoring goal where I monitor my earnings in a month so I can predict the possible date on when I achieve my 1BCH Goal.

Now, how can I do it? By simple use of Mathematics, we can try to compute and predict it. For example I can save $60 in a month, we will try to add $60 on each month and add them up. $60x5months, the product of it is $300 so we can accumulate $60 after five months. If it is possible, I can achieve it after five months since I already have a decent amount of BCH on my bitcoin dot com. As of now, I can't predict it since I became busy last week even though I saved $60 in 17days, I want to make it accurate and exactly one month so it can be easily to determine. 

Now, what's my plan in my bitcoincash goal? Last month, I planned to save $60 in a month that I achieved quickly since Rusty became generous at me. Now, I have a new plan and challenge for myself. I want to level up that's why I will set a $70 goal for this month. I hope that Rusty will be generous at me. Now to make it surprising, I'm going to hide my balance and open it at the end of the month. Uhh for me this is very challenging because I need to have a hardwork so I can achieve it and not to disappoint myself. Who will not disappoint themselves if they don't achieve their goal, right? Well, I think I shouldn't expect too much on my goal especially now that I will hide it. 

In pursuing our goals, challenges and hindrances are inevitable that's why I include it on the possible factors that can affect my goal.

Our beloved Rusty became generous at me this month (except the last week). If he will continue to become generous, there's a chance that I can achieve it. So...Rusty be generous okay? You are always part of my goal.

Dip. I will include this on the factors that can affect my goal. When the price of BCH is on dip, my goal is having a delay. So it can make my goal more difficult. Otherwise if it is rising, of course it can make my goal easier so I hope that BCH will have a pump this coming days. 

Other goal. In case you don't know, my $1 challenge is still ongoing and as what I've said, it is a long term goal. My goal for this month will be lessen if I will always send $1 on my savings. Well, I have a commitment on my $1 challenge so I am also pursuing it. Maybe I will list or monitor it everytime I transfer a $1 on my savings. 

Schoolworks. Uhh I think this is already obvious, this is my main hindrance in pursuing my crypto-goals just like what happened on my last goal. Well, even though I have a lot of complaints on my schoolworks, I still choose it over the other things because I really want to finish my studies and it is one of my priorities. I can still manage it, I'm not a full-time trader after all. I'm just a hodler and I believe that it is the safest and the best decision.
What happened on my $60 last month? Well, I already transferred it on my main wallet and hodl it. As what I've said, setting a goal like this is not a long term goal for me. It is only my stepping stone to achieve my 1BCH goal and my way to monitor my earnings. Actually, we can call it as not a goal because the main purpose of it is only to monitor my earnings in a month. So if you are a person influenced to have this goal, don't pressure yourself. You just want to monitor your earnings. Goodluck to us! Thanks for reading!
Lead image: Unsplash.com
Winner on our last giveaway: @carisdaneym2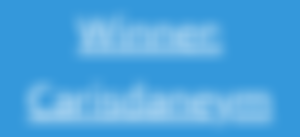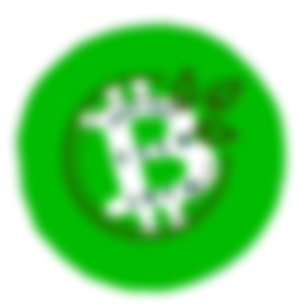 Visit me on:
Readcash | Publish0x | Noisecash | 

Some articles that worth to read:
•Club1BCH-The Genesis
•How I spread BCH awareness in our community
•Earn free BAT by clicking ads
•Don't read this
•New goal, new challenge, new wallet
#Club1BCH
We💚BCH