Someone Walked Up To Me And Gave Me A Million Bucks
My 2022 fantasies just began..can I get an Amen to this…
The reason why I like to write something like this is because they serve as receipts and as undeniable truths that the best we haven't seen is about to happen and we are getting to place a beyond our wildest dreams.. How I felt that something big was about to happen was pretty much few days back, I didn't know what the thing was and what that feeling was pertaining.. could it be a writing sussess or if there was some sort of opportunity that would present itself to me at that time but I had the feeling and it felt so strong that I had to put this up together. This is to proove that how you construct a building to be is what you'll get at the end of the duration of work.
It wasn't just me reflecting on something that had already happened, it was me saying I feel like this is about to happen and guess what" It was all my forecast into success and one door will lead to another for the coming year, the feeling is strong and I believe everything will work out if you keep trusting the process. This major thing will bring abundance into my life and if you believe speak it into the atmosphere.
I believe that I'm about to make like a lot of money and I don't know where it's going to come from but the logical source would be may be some one walks up to me on the street and blesses me with a million bucks and much more, I do not know.. But what I do know is that it's December 28 at the moment and by the end of posting this, I could already have that money or maybe the process is in progress but I feel it knocking at my door waiting for me to open up..
Maybe you all feel this too but I want to explain how I probably think differently and the sign that's so compelling.. The main thing I do is to start my day or my week and month to give and you know there's a secret to receiving which is giving.. I was talking with my friend recently and we could relate on how our giving had changed ever since we knew read.cash.. more like I could walk into a restaurant and just leave behind a huge tip, that could be regarded as something else but to me was a thing of joy.. So I feel the urge to give out and maybe that's a sign that I might attain all of that in the coming year..

All of that happens with no apprehension whatsoever and I try to give out more coz my gut tells me about the millions ahead of me, that's literally crazy.. It doesn't necessarily come across as being logical because I don't have that much to give, i'm not rich yet but I feel i'm getting there.. it's all relative, and might be just a fantasy and might just be real.

Take on a leap of faith within yourself, its not that you would tell anybody out there that you are rich.. even if I walk through the valley of the shadow of death I fear no evil" keep believing and elevating your thinking. If you don't confidently speak good things into your life or make a step that will transform what is it you do presently, you will leave that spot you stand in..

If you've sown in 2021, you will reap bountifully in 2022.. you can't change that from happening, so why worry or why do you still weep. As I believe in millions coming over, you could be expecting a job or a visa or a change of apartment, eveyone has a separate desire.. you could even be looking out to grab 1 billion floating in the air.. Nonetheless, its your time and season to enter into your land filled with milk and honey..

I felt this way when I knew I was dreaming too big,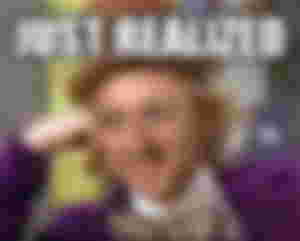 Sometimes our expectation's could cause problems when we're in a haste to grab them.. Every work you did in the previous year led to you being where you are now and every work you do hence forth will have its wings spread to the new year.. When you walk with that at the back of your mind, you have won.. Be brave, be more into what you do, work hard and allow no room for laziness.. after you've become so happy with what is ahead, you can start developing your self to reach the goal..
Thank you for reading… I love you all and may all your wish come true..
Lead image source