My Huawei Experience is Getting Better and Better
April 13
 In May 2019, Google suspended Huawei's access to Google updates and services, this is in compliance with the executive order issued by former US President Donald Trump. Though existing Huawei devices can still access Google Play Store and other Google services, any new devices produced by the said Chinese company can not.
 Read:  Google blocks Huawei access to Android updates after blacklisting ()
---
Greetings once again, my wonderful readers and friends. I have been a Huawei phone users for more than six years now. I forgot the model of my first Huawei phone, but the next one was a Y5-III, followed by P30-Lite. Currently, I am using Nova 7 SE. All these are from my post-paid plans via Globe Telecoms.
 Before I renewed my plan with Globe in July last year, I already knew that this new model will no longer have access to Google Mobile Services. When I renewed my plan, the Globe staff initially offered me an Oppo unit. I asked specifically for a Nova7 SE. I was after the 64 Megapixel main camera. Which is way much better than Oppo's 48 Megapixel camera.
 It was a risk. I knew that someday, I might regret choosing a phone that does not have access to Google Mobile Services.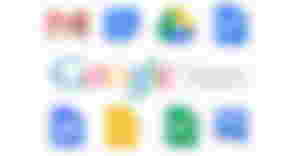 Aside from Gmail (which I think, I can slowly drop now), I love to use the following services from Google.
Google Drive - where else can you get a free 15 GB of cloud storage? Dropbox only offers an initial 2 GB and most  free cloud storage services offers only 5 GB. I always save my important files in my Google Drive. It saved me from disaster for at least a couple of times.

Google Photos - Another life saver. I love to take photos. With Google Photos, I don't have to worry about cloud backup anymore. I take a photo, then access them almost instantly from my laptop. That's the benefit of syncing your Google photos and Google drive.

Google Office Suite - Google Docs, Spreadsheet, Slides and keep. These apps were my replacement for the Microsoft Office Suite. Google Docs in particular was my editor of choice because of its minimalistic user interfacce (UI)
Aside from these Google mobile apps, there are numerous third party applications that require GMS access that I can't use in my Huawei phone.
Coins.Ph Wallet

MetaMask

Appics

Bitcoin Wallet app.

MIT App Inventor - Used to test the apps being developed using MIT's App inventor.

Kodular - This is similar to the App Inventor.
As you can see, most of cryptocurrency-related apps require GMS. Aside from these, there are other apps and games that I can't install in my Huawei phone.
Huawei has a "Quick App" solution. However, the apps look like the web version on a stand-alone window. Some apps like Twitter works just fine. However, some have limited features or will not run at all, including the Google Office Suite.
This prompted me to look for alternative apps. Then I found Zoho Office suite. I suppose I am grateful for Huawei's limitation. Otherwise, I won't find out about Zoho Write, which I am now using to compose my articles.
 Unfortunately, I still can't run any cryptocurrency-related apps on my Huawei. Which is a great inconvenience on my part. Thus, I can't even monitor the prices of Bitcoin Cash at times.
Last week, aside from the financial blessings that I received, I received a bonus. My cousin who works at Huawei Philippines was here. He told me of one possible solution. GSpace.
GSpace is like an emulator or perhaps a bridge that allows a Huawei device to access Google Mobile Services. Thus, allowing the unit to install and run applications from Google Playstore.
With GSpace, Huawei can now run apps that require GMS access. Now, I can participate daily in Appics, backup my photos at Google Photos, and do almost anything that I like to do on an Android device.
I was actually thinking of buying another Android phone so I can use the cryptocurrency apps. But With GSpace, I no longer need to do that. Also,  now I don't have a reason not to buy a Huawei tablet.
If you are a Huawei user, search for GSpace on the Petal search. You will love this app. 
---
---