After a horrifyingly, painful night, I thought the pain has gone already. Though still felt uncomfortable the whole Saturday, I was able to sleep well the following night I thought my ordeal was already over.
READ: https://read.cash/@JLoberiza/a-night-full-of-pain-bdfe596e
My wife boiled some eggs for my breakfast. I took my time to eat one. It seems I wasn't ready to eat more than one though. After a while I think I felt the acid building up so, I took one antacid.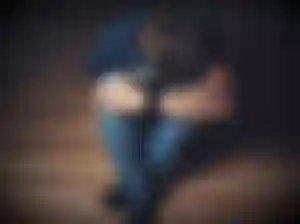 Then after a while, the pain returned. I had difficulty breathing again. And the pain slowly worsened.
I asked my wife to have someone buy a stronger brand of antacid. Meanwhile, I tried to contact a doctor friend of mine. Unfortunately, he wasn't reachable. Then I thought of my cousin who is also a doctor in another city. Again, I failed to contact him
I was already in terrible pain. I was desperate. I was able to contact my brother and asked him if he has a number of any of the doctors that we know. He suggested that I'd go rush to the E.R. for an immediate check-up.
As I mentioned in my previous post, going to the hospital is my last resort due to the threat of Covid-19. But I was desperate. I said to my wife to bring me to the ER.
Fortunately, her sister was there to drive us to the hospital.
We are in a small city. We only have one government-owned hospital and four privately-owned hospitals. One of those hospitals doesn't treat covid-19. We went to that hospital.
In the Emergency Room, I was extremely in pain. They attached a device that monitors my pulse rate. I heard that my heart was racing to more than 190!
I think were some moments that I became incoherent. I only learned the next day that they x-rayed me while I was in the ER but did not remember it. I did not remember that they swabbed me for an Antigen test for Covid-19
I wasn't sure how long I stayed there in the Emergency Room. But I was glad that the pain has subsided. At least whatever they gave me work.
I was still very uncomfortable though. I can't help it but I kept on moving while they were taking my ECG. The resident doctor was very concerned about my heightened heart rate.
I know that I was flagged as suspected Covid-19 because I had a fever. Even though the antigen test came out negative, the protocol was to put me in their 'Red Zone' until they could confirm that I was negative. Since it was a Sunday, I have to wait until the next day for the confirmatory test.
On my first night in the hospital, I did not sleep well at all. Though the pain has subsided, I still feel very uncomfortable.
They moved the schedule of the ultra-sound test. It was supposed to be on Monday, but they moved it up to Sunday evening. The doctor found nothing wrong except for the slight fatty liver.
In the meantime, my wife and I had been contacting our relatives for financial support. Unfortunately, the prolonged pandemic has dried up the emergency fund that I was trying to raise.
I have some savings left in my ATM and one thing that I am thankful for is, I have earned more than 0.1 BCH in one month of activities in Noise and Read. The total amount is not enough to pay the rising hospital bills, and we would rely only on the government's Philhealth to reduce the bills. But while we were in the Redzone, all medicines are bought in cash.
In the first two days alone, we spent about P30,000 (about US$622). for the medicine and the PPEs of the nurses. (Yeah, sadly we have to pay for them). That did not include the rooms, laboratory fees, and others yet.
Monday Morning, a medical technician came in early to get my swabs for the confirmatory test. Later that afternoon, the results came negative to our relief.
After two nights at the hospital, the doctor could not find anything more serious than an (extreme) case of ulcer, plus the fatty liver.  But he said, fatty liver is not unusual, and everybody has some to varying degrees
He even dismissed that the elevated heart rate and fever that I had when I came in were due to the pain that I experienced at that time. They were natural responses of my body.
He had me tested for Hepatitis but that turned out negative as well.
Tuesday Afternoon. Since I was no longer in pain, just groggy from all the medicines that I'm taking, I was cleared.
We paid the bills with borrowed money.
Despite that painful and expensive experience, I am still thankful for several matters.
At my age, I still don't need to take any maintenance medications. My Blood Pressure and heart rate are back to normal.

I had no problem with my gall bladder

Finally, though we are now in debt with an amount of more or less P50,000 for different people, I know I can earn that amount sooner than usual, and thanks to my BCH earnings.
Soon I will post the things that important lessons that I have learned from this ordeal.
Image Credits
https://pixabay.com/photos/man-depressed-sitting-on-the-floor-273