by Gracee / Saturday / September 4, 2021
---
A Roller Coaster Experience this week has done and it was all worth it.
Riding a roller coaster is absolutely fun. It gives us the feeling of excitement, joy and the feeling of fear yet in the end what we often remember is the fun we felt during the ride. My journey this week is the same as the feeling when we ride a roller coaster.
Last week, Friday, my first day on my new company has started. Yet, the formal training was just started this week.
Monday, we had a meet and greet activity. We shared something about ourselves with fun activities given by our trainers. Everyone was a bit shy with each other but it did not hinder us to get to know each other well and became comfortable with the help of our pushy yet kind trainer because everyone was willing to listen, share and interact with each other. This day, it was also explained to us the expectations of the customer from us as a customer service representative.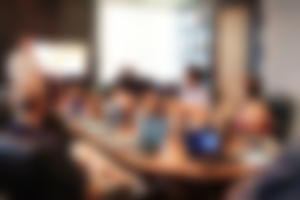 Tuesday, We talked about our future customers. Some of the culture and Holidays in the United States were discussed. Even some of the entertainment they enjoy with their friends and families were also told. One of them is watching movies, sports, series, etcetera on their days off or Holidays. A few services to offer to the customers were also discussed. These served as an introduction to our product training that will be started next week that will take 4 weeks or more.
Wednesday, we just had the continuation of the discussion about the services. Our trainer was just added things on how to profiling our customers to easily handle and assist them and get high surveys. Yes, in our future account, getting high surveys is one of the metric to have a good performance as a customer service representative.
Thursday and Friday, still had a short discussion but these days we had mock calls. These days are the most exciting parts for we felt a bit afraid and tense because of our trainer who acted as an irate customers. We mastered the different part of our call flow and practiced on how to explain some additional charges and changes on their bills. Mock calls are our final assessment this week. If someone fail it, she/he cannot continue or proceed to the next training.
Despite of the nervousness we felt on the mock call, we still end up smiling at the end of our shift. Everyone got high scores, passed the assessment and endorsed for next week's training.
It was indeed a fun and a roller coaster experience or should I say journey for we had so much fun while experiencing and did our best to overcome our nervousness and shyness with the help of everybody. At first, it was just a group of trainees but it become a team for no one left behind and we managed to help each other without the feeling of awkwardness and intimidation.
Aside from what I mentioned, we also earned trust from each other. I can say that after our first week's training, not only a team was build but also a family who we can rely on when we experience difficulties in our training not only this week but also with the coming days, weeks and months until we reach the production floor. I hope the bond, team and family created will last until we certified, part of different teams and even outside our workplace. But for now, what I am sure of is that we are going to enjoy our weekend with happiness for we survived our first week training and passed the assessment.
-the end.
Have a nice day read cashers! 😉💚
---
BER MONTHS already approached us. So, gonna greet you Merry Christmas in advance.😊😊💚
---
MY LATEST ARTICLES!!
Things Don't Work Out The Way We Planned
Simple Things To Share About Us
Things To Do To Brighten Up Your Mood
Darating ang Araw ating Mga Magulang ay Papanaw