Bityard Is Constantly Innovating
Bityard has been around since November 2019, the year it was founded. It's the world's leading digital currency trading platform having complex contract but has simple transactions. Complex contract, simple trade and up until now the platform still works like that but constantly innovating.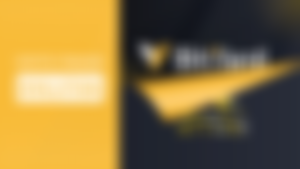 Bityard was built to be a newbie friendly, that will not intimidate novice traders welcoming them into the world of trading. Even on signing up it doesn't require much details just email address or mobile phone number and you can be a Bityard user immediately. Bityard has viewed potential users that are intimidated with complex trading, that is why they opt to create complex contract but simple transactions to cater the new ones, and this is their advantage with other exchanges despite the highly competitive contract market, to constantly innovate.
---
Spot Market
Way back I remember Bityard doesn't have Spot Market they only had Futures platform that uses leverage. Some novice traders who can't understand how leverage trading can now enjoy buying and selling cryptos using Bityard spot market.
In Spot Market there are more than 300 pairs a traders can choose from to trade or to hold in their Bityard account for long term purposes.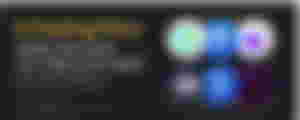 Just recently they've added 6 more pairs in Spot Market such as POWR, ADX, BLOK, VLX, NUM and GLM in USDT pairs. This only means that Spot Market of Bityard is growing since newly projects are keep coming to list.
Copy Trade
For non pro traders copy trading still around so novice traders can still have profit when they opt to copy some good traders in Bityard platform.
It's good features especially they're still practicing how to trade better, some exchanger doesn't have this such as Binance.
Buy crypto with Banxa

Bityard made it easy to purchase our favorite crypto using Visa and Mastercard with Banxa.
It's easier than using another online wallet that supports buying and selling crypto because the fiat intended to buy doesn't have to go through a lot and avoid paying a lot of transactions just to buy the crypto coins we want, as it is now direct purchase as long as your Visa and Mastercard have funds.
Grid Trading Coming Soon

Another exciting feature that will come to Bityard soon is the grid trading, novice traders will benefit a lot in this because they can just open a grid and let the bot trade for them.
I like this feature as I used it in my KuCoin exchanger.
Bityard also hosting AMA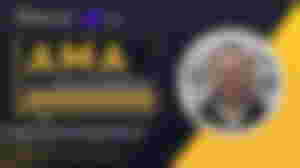 With Bityard they're also hosting an AMA (Ask Me Anything) of the newly coin that'll be listed. AMA sessions helps the community to understand the project more and reward those who participated in asking some valid questions.
This also ensures that the project they are listing are not just scam coins that will be rug pull later on, causing investors lose their hard earned money.
For more Bityard news and updates follow their Telegram channel and Twitter;
With all of this new new features appeared from 1 year ago, it only means that Bityard is continuesly innovating to remain competitive in the market.
---

As the years goes by crypto charity donations also innovating making donors to find an easy nonpronfit organization just like The Giving Block doing.
The Giving Block teams made this platform for Millennials and Gen-Z donors discover that cryptocurrency is the fastest way of donating.
With The Giving Block it made solutions for nonprofits seeking donations as they pointed out;
Power a best-in-class donation platform for nonprofits to accept cryptocurrency

Build community to raise awareness of crypto's potential to fuel social good causes

Create viral campaigns that empower nonprofits to connect with this new pool of donors

Source: The Giving Block
In just few years the giving block manage to gather 1000+ nonprofits organization in which donors can chose to donate their preferred cryptocurrency not just Bitcoin.
For more details about The Giving Block please follow their social medias and website;
With this crypto charity innovations, it can help cryptocurrency's exposure in general as the organization that accepts will recognized it's existence. They can also introduced it to the donees, that cryptocurrency exist and it's purposes.
As both of them keeps innovating, it means they also keeps evolving around the crypto space.
Bityard UID
540739835725119488
---
Recent Crypto Related:
Struggles In Buying My Own Pegaxy
Save The Children: Club1BCH 1st Anniversary Campaign!
Here's Why You Need Stablecoin
Let's Play With $CATS & $FATCATS!
Find me at:
•readcash •noisecash •Publish0x •Hive •Twitter •Telegram •Discord •email
Date Published: January 20, 2022