Strict parents; yay or nay?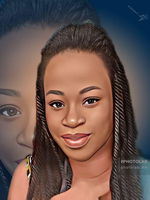 Before I delve into the topic of today, I want to render another special appreciation to my newest sponsors, just yesterday I was celebrating 50subscribers and also celebrating the support I'm constantly getting from you all. Presently; my subscribers are almost 60 and I got two additional sponsors. @Aimure @Bloghound I'm immensely grateful for your sponsorship support, thanks so much for trusting me on this. I deeply appreciate.
Kindly check out my sponsors' pages,
they publish really awesome articles.
This question popped up from basically my experience with having to live with a strict father.
Google defined strict parents as parents who place high standards and demands on their children.
Basically, some parents become unusually strict to their children when:
They feel insecure: The fear their children having to make some mistakes.
They are just too disciplined: They can be authoritative or authoritarian, depending on the parents' disciplinary beliefs and responsiveness to their child's needs.

High expectations: Some parents, probably because of their background or the way they were brought up or trained have so much high expectations of their children. A movie I saw, few days back "Christopher Robin" explains how Christopher had so much expectation from his little Madeline"

Fear of being seen as incompetent.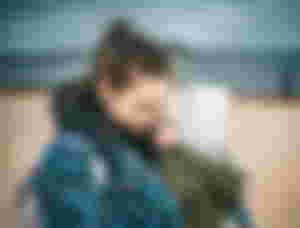 My dad was the strict kind of father and from my experience with him, I can boldly come out to say all these:
I was never free with him.

At a point I became so scared of him. Infact it would seem like he should just be sleeping at work, and be communicating to us through the phone.

His; being strict actually yielded little or no result to me, but for my mother's leniency which really helped me alot.

I couldn't even sit to talk to him. For every little thing, for everytime I did something wrong and there was no cane in sight, it's either my dad uses chain for the generator, shoe, belt, iron, stool. Lol, just name anything he sees around at that particular time.

Some of my Nigerian sisters might be able to relate to this particular one:
It became hard to be seen walking on the street with a boy. If someone saw me and mistakenly lets my dad in on the information... Help me shout this: "Ella, you're dead!!."
So much more, but I'll stop there.
When I was teaching, there was one thing I noticed about young children; they are watching you, they observe, being kids doesn't mean they won't remember your ill treatment towards them.
If one is quite wicked to them, you'll see the fear on their faces. There was this girl I once taught, her name is Zion. I do shout at her anytime she pees on herself. She does this alot when she's asleep.
Zion slept as usual; with her head on the table and peed on her uniform, when I saw this, I quietly went over to where she was and woke her up. Immediately Zion was awake and aware of her surrounding, she looked into my eyes and bursted into tears. She knew what she had done already and she knew I'd shout. She cried and cried. And lol, I'm very playful around kids. I did act like I was upset. After which I had to pet her.
Children hardly ever forget what you do to them and your level of strictness towards them, would determine if they'll be free around you even to the point of voicing out their words or feelings.
I've told myself this: I'll make sure I'm so free with my children, I'll play with them, I'll scold them, but I'll try my best to make sure I'm not too strict.

I'll try my best to be lenient and still somewhat strict.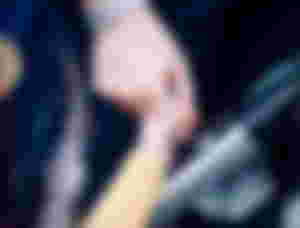 Being strict isn't bad, but being too strict is just too much.
A child easily voices out his/her feeling to a parent he/she is free with.

A child would see his/her parents, not just as parents, but as their friends and confidant.

A child could also boldly walk up to their parents to seek advice.

It helps in building a child's self-esteem.
This would be all for today. My take on this is: Be strict, but be lenient too, don't be too much of any. Too much of everything is bad. So be strict fully caring. Lol, if there's anything like that.
I'll still love to hear your opinion about this.