Communicating reduces grudges.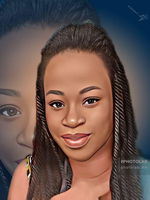 Grudge.

a persistent feeling of ill will or resentment resulting from a past insult or injury.
Sometimes the grudge we feel towards someone; based on the way they acted, stains our pure heart and also sometimes the grudge we feel towards them are based on prejudice, but the pride in us wouldn't want us to try correcting our wrongs. Makes me remember one of @Trifecta article, where he wrote about prejudice and ignorance.
What do I mean by the statement up there?.
Oh well, it's quite simple: sometimes we do get angry and keep malice with another over irrelevant and minor things. Minor things that could be settled with just one conversation.
One thing about me is that: I can greet for Africa, but once you don't respond and am sure you heard my greetings, forget about it. I might literally just sign out on greeting you.
There is a young man whose shop/office is directly opposite the small office I work in, he runs a model office or computer business; "printing of documents, typing, training students and all."

On one fateful morning, I greeted him but he gave me no response, I stood up from my seat and greeted him again but still yet; there was no reply. I was so sure he heard me, especially because am quite a professional when it comes to shouting in other to make sure I'm heard.
After that morning scenario, and when my colleague was around, I narrated to my colleague; what transpired between the man and i. My colleague had responded by telling me about a previous complaint the man made about me to him sometime ago; saying that: "I don't usually greet him."
In my mind I was like: Me...!!! A whole me that can greet people for Africa, perhaps the man didn't understand what he said.
Anyways...
Ever since that scenario played out, I resolved in my mind to never ever greet the man again.
It was quite peaceful. Whenever I get to work, I'll just open the gate, mind my business, greet other people and forget about greeting the man in question.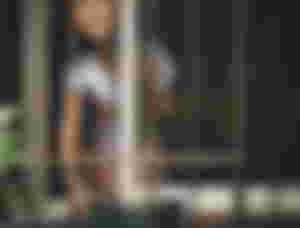 On and on; I continued, until my mum found out and advised me otherwise. She reminded me of a saying:
You don't know who would help you tomorrow, you can't be keeping malice with people, sometimes it's good to just try and maintain relationships with people.
Girlgirl swallow spit and go and speak to that man on Tuesday (today).
I saw sense in what she said and did her bidding today.
You wouldn't believe me when I tell you that after meeting with this man and voicing out. After asking him why he didn't reply my greetings previously. He actually said he didn't hear me greeting him that day. He went on by saying that he'll never refuse to respond to the greetings of others even if he is in an angry state of mind.
Wow!!. So that's how I would have ended up holding onto a grudge based on pride and assumptions.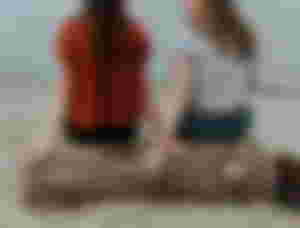 It's not really nice to hold unto a grudge with someone, communication would really make a big difference.
Imagine if you had a issue with your best friend and instead of just saying goodbye to the relationship, you walk up to your friend, sit her down and have a proper conversation with her. Wouldn't that be nice?.
If we could communicate better with eachother; voicing out our wrongs, apologizing and trying to find solutions to the problem, the rate of holding unto a grudge would have reduced drastically.
But... You see ehn... Especially the ladies, we find it difficult to be the one that strikes a conversation.
I have so many experiences to share with you all, but let me just put a full stop to it here.
Me!!, Meet her?, Am I the one that's at fault?, What she did was wrong, I can't beg her ooh, she's the one at fault, to hell with her friendship, I'm not going to meet her!!!.
Be the peacekeeper, be the one that tries keeping that bond, it doesn't make you look weak. Infact the one who tries to find solution to a grudge or quarrel is actually the strongest.
We don't know where we would find eachother tomorrow, so instead of breaking bonds through holding onto a grudge, why not try being a peacekeeper instead.
I felt really happy after I voiced out today and after the table was cleared.