A Broken Trust.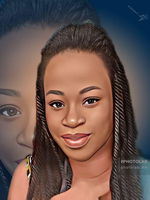 First of, I really need to appreciate everyone who contributed via the comment section in the article I published two days ago.
I was proudly of the notion that there shouldn't be a third party, but after reading your beautiful comments, oh well. Let me share.
Courtesy: @VinceCharlie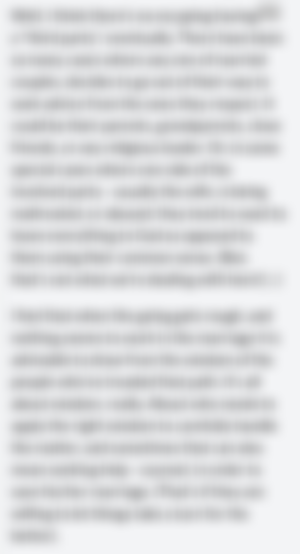 There are so many other lovely writers that gave lovely comments, I took a screenshot of theirs too, but since this is not entirely what today's blog is about, I had to post only Vince's comment. With that comment up there, I'm announcing to my users that my perception of third parties in marriages has been changed.
It depends on the kind of third party involved, one should be able to discern the right people to walk up to, and also be able to spot good advices from the bad ones.
Once again dearest readers, to everyone who commented on this article thanks once again, I enjoyed reading everyone's perspective on the topic.
Without further ado, let's delve into today's blog topic.
I trusted you, but now your words mean nothing to me, your actions spoke the truth.
Trust takes years to build, seconds to break and forever to repair.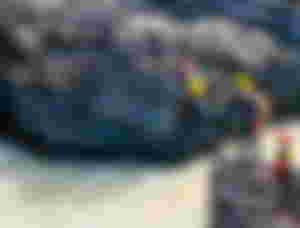 This article was inspired by a movie, sent to me by @el-flame, the title of the movie is uncharted.
From the movie, one would see a very dominant theme which is the lack of trust that existed between the actors. The movie also made me remember Death on the Nile, @el-flame also sent it to me, (he recommends lots of interesting movies).
I would have loved to give a brief summary of these movies, but I might have to pass and that's because I'm targeting; writing an article of nothing more than "a 4minutes read."
People were killed in both movies, and that was basically because of the quest for money. I remember what "Gal Gadot, who acted as Linnet Ridgeway in Death on the Nile, said;
When one is rich one doesn't really have friends.
Well to wrap that all up. In those movies, trust was broken by the closest people and all in the quest for money.
It's quite easier to love someone even when the person has highly wronged you, sometimes you just forgive, everyone is happy and you move on.
But when a trust is broken, It's hardly ever fixed. It's either never fixed or it takes a really long time to heal.
Some partners are quite toxic in relationships, only because their trust has once been broken, prolly by their previous partners.
A person who caught his partner cheating, might have difficulty in trusting the next partner with an opposite gender.

Someone who has been lied and deceived before, might also have an hard time in believing others.
Trust precedes love, the love would last longer when trust is involved. It's earned by actions and it's a sense of security.
That feeling of: I trust this person, (s)he would never lie to me, (s)he can never do it. I believe whatever (s)he tells me. Awwn, isn't this lovely?.
When a partner breaks promises.

When a partner does the unthinkable.

When (s)he puts his/her own needs ahead of what's best for the relationship.

When a partner goes against one's expectations...
It could really leave one, feeling hurt, depressed, sick, shocked, sad, and sober, it'll make one see the person in a different way.
"Aaah... So Henry did this to me!!... Aaagh, people are wicked, after everything we've been through, he betrayed me! Arrggh."
Well, trust can actually be rebuilt, especially if the scar wasn't too deep, lol, atleast not like "Death on the Nile," both partners just have to agree that they want it to work out.
Decide to forgive or to be forgiven, try and let go of the past; slowly forgetting the betrayal.

Don't just say; "sorry" let your actions and inactions speak volumes.

Create an open mind to self-growth and improvement.

Be aware of the tiniest and innermost feelings, learn to speak up, don't just choke thoughts and imaginations in, share your thoughts.

Want it to work.
My trust has been broken before, and I've also broken someone's trust. Lol, I guess we learn and unlearn everyday.