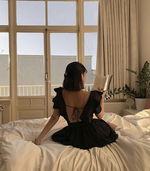 I already mentioned a couple of times about my goal of purchasing my first ever laptop and it was just last January when I finally achieved it.
I just wanted to share some tips or advice with anyone who is also planning to buy their own laptop. The things that I am going to mention here are just based on my personal experience.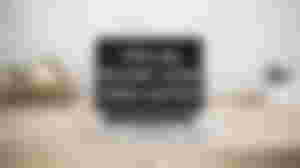 A laptop is such a big purchase for someone like me who is still a student and has no stable income. I can't just walk through a gadget store and immediately purchase a laptop. That's why planning ahead is so necessary.
How to plan:
Know your WHY or your purpose for buying a laptop. Is it for academic or work purposes? Is it for writing articles? Is it for gaming? As for me, my main purpose is for my architecture course, my secondary purpose is for my side hustles such as writing articles here on read.cash.

Know what specs you need. For example, as for me, since my purpose is for my architecture course, having nice specifications is necessary because I am going to use architectural software such as AutoCAD, SketchUp, VRay, Lumion, and so on. But if you're not going to use heavy software, you may opt for mid-range specs. You can search on YouTube to know about different specs because it's too technical for me to discuss.

Know how much you need, in short, a budget! As for me, I knew that I needed to have around P50,000 since I was eyeing for a gaming laptop.
I swear, I considered different types of installments such as bank financing and credit cards. I tried to ask help from my mother to try out this and that but things seem not to be smooth and there's so much stuff needed like documents, etc. But I guess it will be easy for others who already have credit cards and who already experienced bank financing.
Why pay on a full cash basis? No stress of additional interests. You may also have cash discounts or freebies when you pay on a full cash basis. As for me, because of paying in full cash, I was able to have a freebie of any accessories worth ₱3,000. I was able to get a wireless mouse, keyboard, headset, and 1 TB hard drive. Cool, right?
Research gadget stores where you can buy your own laptop. I personally searched on Facebook the gadget stores that are near our area because I planned to buy in a physical store. Research and get updated from time to time because some gadget stores may have a good deal or promo. You don't wanna miss that out, right?
We are all aware that a laptop is such a huge purchase. And I also consider it as an investment because we can do so many valuable stuff here. We can opt to use it for side hustles, work, academics, and so on. It is necessary for productivity.
Because of realizing the essence of it and because it involves a huge amount, my advice is to purchase a laptop in a physical store or a branch near you. I avoided buying online and having it delivered or something because I have seen some negative reviews wherein they had a problem with their newly bought laptop and they can't resolve things right away because they bought it online. And I wanna prevent that from happening because I am scared to put my money to waste.
Last but not the least, my personal advice for anyone who is planning to buy their own laptop is to take somee time or delayed gratification. Don't buy in a rush as much as possible. Take your time to assess what you really need, take your time to save up money, take your time to research.
That's all for now. Thanks for reading and until the next blog! ✨
---
Previous Articles:
For daily updates, let's be friends on my noise.cash: CrazyRichFilipina
Date Published: March 15,2022
Sponsors of CrazyRichFilipina