There is always tomorrow
How are you dear Read.cashers!
As I haven't written here for several days, this will be a post to comment on a little bit of everything.
In the last few days, we have been doing other tests for my hubby. As last week's tests had not gone very well. But after the doctor's evaluation, the conclusion is that he is doing better. But the recovery will be slow, and we have to be patient. For the next five months, he should not exercise, not drive and take it easy.
Maybe that's why the day they told us this, for the first time since he got sick, we went out for a coffee and outside the coffee shop, there was this mural, with the words. Siempre Hay Mañana (There is always tomorrow).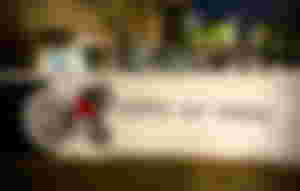 A little reminder to be optimistic and patient, I guess. So we had a nice coffee on Saturday night last weekend. And little by little we will be able to go out again from time to time although my husband has to continue with his salt and sugar-free diet, for the next few months.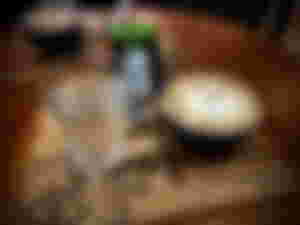 And what about the Twosday?
I was planning to make the whole post about this today. But the first one I saw when I opened Read today was the one from @Bloghound talking about 2.22.22.
This is known as a palindrome date because it can be read both ways. Although in Spanish, the term palindrome is used only for words, and for Palindromic numbers, we use the word Capicúa.
Numerology lovers think it is a good luck date, and it will have its peak at 22 hours 22 min 22 sec. The next date with so many twos (Twosday) will be in 200 years and the next Capicúa date will be the 3 3 33. Source.
Many of you in other parts of the world have already passed the precise date and time, but I have already set my alarm to toast at 22h, 22m, 22s on 22 2 22. 🥂
And as I don't want to talk about the markets, I'd better say goodbye for now. But first I'll leave you with this picture, which I published earlier in Noise, of a Golden Trumpet that we call here Araguaney.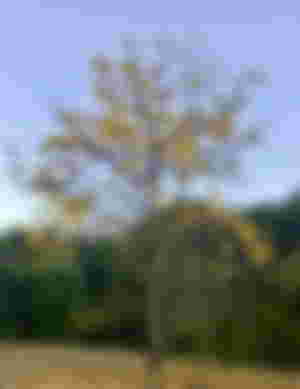 I took the photo at a park near my house. These days everything is very dry here but some of these trees are in bloom. But in a couple of months when the rains start the city will be more yellow. By the way, the Araguaney is our national tree.
That's all for today, thanks for reading.
All writings and images are my own unless otherwise stated.
© CoquiCoin  
You can find me also at Noise. Cash ⊛ Hive ⊛ Torum ⊛ Twitter
Until next time! ;)
February 22, 2022