My Whacky Delivery Stories /February Author of the Month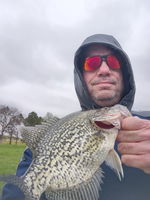 5 days ago
(Last updated:

2 days ago

)
Hello friends and readers of read.cash. How is everyone? I have been extremely busy and its taking a toll on me. Rather than rant about that, I will write about some funny things and reveal some one deserving of my author of the month (sorry way past due).
Some of you have known me for awhile and know I have a lot of stories. I think it's just because I'm old, hehe. Anyways let me share some delivery experiences that should get some good laughs. I have mentioned one already on Noise.app click here. I won't mention it again because many of you have seen it or read it on Hive. Towards the end I will reveal my February Author of the Month.
I've been doing this side Hussle job for almost two years. With anything you do for a bit of time comes with experiences. Most are positive ones, few are negative, and at times some are just hilarious. Just to give you ideas how many deliveries I have made here is a screenshot of my total.

Well let me give you a handful of some funny or whacky ones. I will label each of them with a catchy title. These are not all of them but ones that are fresh in my head.
It was a hot day in the summer and I was delivering a pizza to a customer. I knock on the door and a guy answers the door. His appearance reminds me of Santa Claus. Long gray hair/beard and round body shape. The thing that caught me off guard was he was wearing nothing but long boxers, cowboy boots, and a straw hat. So maybe he was trying to cool off, nothing about him gave off his appearance of being "hot."😂
He also gave me a tip of $3.00. You can't complain about that right? Well I got it all in quarters. Maybe he thought I needed to go to the laundry mat 😂 My first thought was he was going to ask me to do his laundry (he didn't). Maybe that was why he was lacking much needed clothes. No, Santa I'm not doing your laundry. So go ahead a put me on your naughty lists :)
Alright this is fresh because it happened yesterday. I was making a double deliver that paid $20. I made the first delivery and made $18.00 So that meant the next one was going to be a stiff because it would only contain the minimum delivery pay. It was a trunk full of groceries I had to log up these steps three times.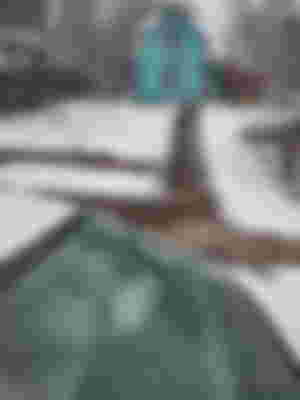 Already not feeling motivated about this delivery because the pay is not here for the effort. I was greeted by a guy who was thankful for the groceries. After my third trip he asked if I have a cigarette he can borrow. I told him I don't smoke in which I don't. I thought who ask to borrow a smoke? Are they going to give it back? I felt it was an insult, no tip, but your going to ask for something from me when I'm providing you a service already. If I would have been more talkative I'm sure he would have asked if I could pick him up some since he mentioned he was stuck at home with no transportation.
Another grocery order this time to a trailer park. Approaching the trailer I noticed 3 unopened Bud light bottles on the way deck to the trailers entrance.
A middle aged lady answers the door. Maybe a little younger than me. I get the feeling right away she is happy to see me. She told me all about her day. No I didn't ask any questions she just blabbed away I was forced to listen Than she brought up how these three beers mysteriously showed up her deck. I really think she wanted me to stay and drink them in her company. She did ask me if I wanted them.
Many of you know I don't drink so I didn't lie when I said I don't drink. This led to her telling me she only drinks seldomly. I finally got away from her door after about 10 minutes or so later. Thankful my phone rang with another delivery opportunity so that made it easy to say good bye, lol.
This was a delivery for a restaurant order. It was to a decent looking neighborhood. It was a leave at the door order but when I approached the house the owner opened the door. She greeted me with a normal high and than told me she couldn't pass up seeing a handsome man. I told her thank you. She was in a black robe than told me she forgot to order dessert (with a wink) while she held the the ropes of her robe. Apparently she was more than just hungry for food. I just laughed and told her thank you and to have a good evening. I'm no male gigolo and don't want to be on an episode of the Jerry Springer show.
Another food delivery this time it was a true leave at the door. It was to an older house in a low income neighborhood. The entrance to the house was at the top of a beaten falling apart deck. The deck was full of trash and a toilet was by the door. Yes you probably guessed it right the delivery notes said don't leave on ground place on toilet, please. This was my first week delivering driving. I just couldn't fathom that it's more sanitary to leave on toilet that has been sitting on deck for who knows for how long.
I have had a many other experiences doing this job. From drunk people offering me shots and even stoners offering me a hit of thier stash. I was given a three dollar check one time from an elderly lady. Also given a decorated candy bag during Christmas from another elderly women. I've delivered to houses where I almost gagged when they opened the door. Probably delivered a dozen times to half naked people. I try not to deliver to much past dark because that is really when the freaks order.
Oh I mentioned I had a weekly goal delivery driving right? Probably noticed I haven't been flying around reading articles that much this week as well. It's because I was working my tail off. You know what though I'm only half way through Saturday and got Sunday to go. I've already exceed my goal so I can back off some but that doesn't mean I'm going to completely stop working though. The weather is cold here again and there's not much else to do so why not work some more. I'm very proud of this week delivery driving because it's the best I have ever done in one week. Here is my stats so far:
This isn't all for me just saying. The well is not empty no more :)
I really feel confident with this selection. We all know Rusty is back for the time being. When he left a few months back a few us stayed and were dedicated to still make read.cash work. This individual had a drive to do this just as much as me. I'll even admit he had an extra gear than me. He continuously upvoted one of my articles over and over. I believe the unwritten message was don't give up and continue on.
You see you can lead something and when you hit close to bottom you may have someone that believed in the cause as much as you do. That person picks it up and brings you back. I know some of you that were here the last two months know who this is. I'd like to also mention this person is probably the closest to me geographically. Actually only a few hours drive away.

Congratulations brother @Porwest your an inspiration to others. Count me as one of them!! Let's ready the ship and keep encouraging people to write and be part of this community. It might be a little easier now that @TheRandomRewarder is back, lol.
I love doing my delivery driving job aka as DoorDash. Sometimes the quirky things that happens are settle laughs that make it fun in sense. For the future I might share more experiences. I'll try to document them with screenshots and photos if possible.
I'm a bit behind on Author of Month and will get to March hopefully before it ends. I like to do this incentive for authors as it show appreciation and encourages them to stay where they should stay in this great platform.
Take care all, be safe, and get rested. Let's make 2o23 ten fold better than 2022!! Love you all ❤️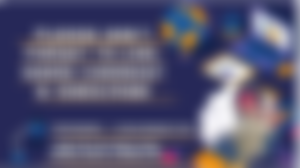 For Noise App please like my last post so I can follow you back.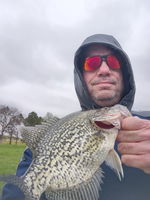 5 days ago
(Last updated:

2 days ago

)