A "ber" Author Competition Challenge
I'm here today with an effort to bring some excitement to this community. I have read and talked to a few that are getting demotivated here in this platform. A lot has to do with Rusty being absence for so many. We all don't like to see those who we enjoy reading leave. I'm not in all the other platforms so once someone leaves I feel my reading pleasures takes a hit. Anyways let's get to the topic and I hope this can reach someone to motivate them to keep writing here.
I bring to you a writing competition between all of my selected "ber" authors (14 total). Sorry I can't make it for the whole community I don't have that much time to read, lol. Shortly I will mention them all so they all have the opportunity to compete if they choose. I will go over the rules which will include most of the details. I'll also go over what's at stake as well.
I owe it to my "ber" authors. Almost everyone of them are consistently here reading my articles and giving me upvotes. They make up the majority of my upvotes every article. With the support of some other users, I usually hit the $2.00 per article mark without Rusty. How awesome is that? I tell you I feel so blessed to have the support I get here. Since I haven't used any of my earnings here for myself it really helps me being generous to the community as a whole. Here is the list of my September thru December "ber" authors:
@TeacherLynlyn @re-joyce @BCH-lover @ARTicLEE @JRamona20 @Jeansapphire39 @GarrethGrey07 @Princessbusayo @alicecalope @esmeesmith @Duvinca @Sydney2 @flapiz @bmjc98
I extend this challenge/competition to all of you mentioned. It's your choice if you want to participate or not. If you do decide to please let me know in comments.
Topic: Anything Christmas related or New Years related. If you have written something already do something different.

At least 80% of the content has to be related to the topic

4 to 6 reading minutes long

Mention me in article and reference this article

Article to also include your own unique competition/challenge. Can be as little as three users and can include a winner(s) if you choose

Deadline for article: 21 December
Depending on how many compete will determine how many places I will reward. I haven't came up with an exact prize pool yet but trust me I won't disappoint you. Even if you don't place I will still give you something for your effort. I will come up with some kind of point system to rank the articles. Once I have read all and determined the winners I will mention them in a separate article.
I came up with challenge/competition to hopefully inject some motivation for people to keep writing in this platform. I hope to get great participation and hope that others will follow suite on their articles. Who knows maybe some of you will be mentioned in their articles. I really hope things turn around here soon for everyone. Seeing people lesson their time here or leave is saddening to me.
This is all I have for you today. Take care, be safe, and keep enjoying the Holiday season.
Love you all ❤️
Lead imagine obtained here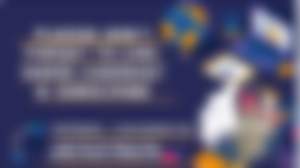 Click to follow:
For Noise App please like my last post so I can follow you back.
Enjoyed this article?
Earn Bitcoin Cash by sharing it!
Explain
...and you will also help the author collect more tips.