December "ber" Authors
Hello all, Happy December. It's beginning to feel a lot like Christmas ⛄🎄 I hope everyone is getting by and enjoying the Holiday season.
I've been pretty busy this week despite being off this week from my full-time job. I had many car issues this week. When it rains it pours. It led me to make a newer used car purchase. I was already planning on it but it wasn't suppose to happen until after Christmas. Of course when you make such a purchase it's an all day event. The next day I spent more time getting it insured and figuring out some of the features.
I kept the other car and will make necessary repairs to it after Christmas. A little re-arranging of priorities 🤣 It will be my son's car, I will miss it because it gets great gas mileage. Anyways let's get on with the topic on hand!!
Well title says it all, time to recognize one last time before we say goodbye to this year. I will be selecting three authors who are absolutely awesome. It's sad that this is the last one but time must go forward. If you want to take a look back at my previous month selections please do so below:
November I accidentally lost by saving this article text to it somehow, grr. Authors were @alicecalope @esmeesmith @Duvinca
So here we go let me recognize three special individuals. Please take time to congratulate them in the comments below. Also don't be afraid to check them out.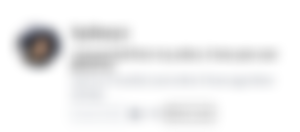 This user writes all sorts of different articles. She's a student who has aspirations of being a teacher. Sydney also has goals to get into freelance blogging, she recently became an editorial writer for her school. What I like most about her is that she has the maturity of someone 15 years older. She really has herself in position to succeed. Her priorities on life events are spot on for that. For any parent out there, she would be a daughter to be very proud of. Congratulations @Sydney2 you are very deserving of this selection.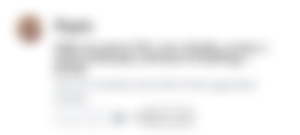 There is so much to say about this user. I came upon her as she was having struggles to obtain a Visa to work abroad again as a nurse. I'm so happy she finally got her Visa , what a nightmare for her. Flo has some beautiful travel blogs and are of multiple parts. It's fun to read about her adventures with her saving grace boyfriend, Andrea. Oh ya, she's a foodie as well. Nothing better than being engaged with reading and seeing pictures that appeal to your taste buds that makes your tummy yawn 🤣 I also enjoy the conversations back and forth, super cool individual. Congratulations @flapiz you are more than deserving of this selection.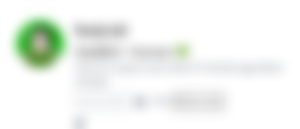 Well the last one of the year!! She has been on my radar for a "ber" author from the very beginning when I initially came up with the idea. I know some of you know about the read connection I have with her. If not, she is the one who is responsible for bringing me to this platform.
A go getter and goal achiever. I would not be writing challenge articles if it wasn't for her. My hat off to her as the rightfully owner of the title, "Queen of Challenges."
MJ it was planned out to list you as the very last selection. What better way for me to show appreciation to you in the joys and happiness of December. We talked a lot back before I came here and I'm so grateful. I can't explain how much that meant to me as I was dealing with so much. I think you just knew this would be good landing place for me. So many people owe you thanks for being that someone to look up at. Congratulations @bmjc98 sorry I made you wait so long :)
Please comment below so I can reward you. Once again congratulations 🎉. Thanks for providing good content and being staples here on the platform.
Doing this author recognition every month has been a joy. If only all months ended with ber right? I'll keep recognizing authors in the future because I enjoy doing so. Maybe author of the month in store going forward.
Thank you for the support and stopping by. Love you all ❤️ Take care, be safe, and enjoy what's left in the week.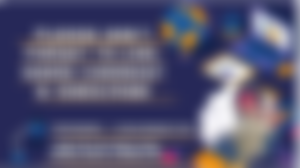 Click to follow:
For Noise App please like my last post so I can follow you back.