People joining this community have their own reason for what to do with their BCH earnings. There are those who hold it, buy and sell it, invest in it and of course mostly, people spend it according to their needs.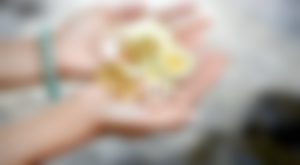 I myself for example do not hold the Bitcoin Cash I earned. I don't invest either, or even buy and sell. Those earnings are merely for my family's necessities because my monthly income from my day job is not enough to sustain the finances. I always mentioned in some of my previous posts that I need extra cash as an additional income.
Some users in this community have a goal of achieving at least 1BCH holdings. In fact I have seen some articles posted about their achievement in holding BCH coins. Well, all I can say is that you deserve it. Congratulations to all those who have achieved their 1BCH goal.

In almost three months of my existence in this community, I have posted at least 85 articles and received different amounts of rewards from the robot and from all of you as well. 
Only recently I saw @Peter-Molnar posted about 1 BCH Achieved. So I decided to audit all my BCH earnings since my first post on this platform. Honestly, I don't want to do this kind of post. I just don't feel like posting about my BCH earnings. But for the sake of documentation and monitoring I decided to make a total computation of my earned BCH for a short period of time. 
All my BCH earnings are directly transferred to my coins.ph account because this is the easiest platform for me where I can convert BCH to fiat. I'm kind of lazy enough to gather all the transactions in the history so I just jotted down what's visible amount in every post so I can easily compute. 

Below is the list of articles with corresponding rewards from all of you and the robot:

Surprisingly, I didn't expect that my total earnings would reach up to 2 BCH ($1137.53) in almost three months.  But where did those earnings go? How did I spend it? What are the things that I bought?
I started to recall the things I spent with BCH. As I always mentioned, my earnings go to my family's needs.

Below is the list of things spent with BCH.
Purchase smartphone for my son to be used for online class

Internet monthly bill

Monthly groceries

Purchased replacement for broken laundry machine

Send financial assistance to my parents

Hospital bill when I met accident

Online purchases for my kids and wife
These are the things I remember spending with BCH earnings. It doesn't mean that I don't achieve BCH because I don't hold it. You must understand that right now, it is better for me to spend the BCH than holding it. But I don't spend it for nothing or for any nonsense things just to satisfy my wants. Somehow I tend to spend it wisely. 
During this time of crisis I guess it is not wiser to hold you coins or even your fiat money. When everything will be back to normal, I guess I can make holdings of coins little by little. The amount I earned for my articles are just enough to support my finances.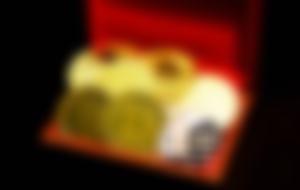 We have different reasons for earning BCH. Whether you spend it, hold it or invest with it. We always have our own free will to decide about what to do with our coins. I mean me and other users here have the same reason for joining this platform and we have different reasons for spending it too. More importantly, we should give value to every coin we earn. This is not easy money because we are spending time and effort on every article we post.
So far this is the report I have made about how I spent the 2 BCH I have achieved and it was not spent on just any material things that I don't need.
I would like to take this opportunity to give thanks to you all. For your continuous support of every post I make. Most especially the people behind this wonderful platform and the people who gave funds, I need not have to mention names. You know who they are.
Thanks for reading. Ciao! 

Feel free to check my previous posts:
The Why's And How's And What if's
━◦○◦━◦○◦━◦○◦━◦○◦━◦○◦━◦○◦━
Special mention to my sponsors:
Cineholic CryptoBabe CryptoMax 
scottcbusiness FrieLincs JonicaBradley 
━◦○◦━◦○◦━◦○◦━◦○◦━◦○◦━◦○◦━
Lead image source
Photo Credit: