Cappuccino without a coffee machine. Discovering cooking secrets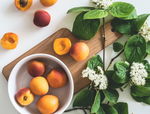 Good day to all and good mood my dear readers read.cash.
I would like to say that I write about cooking and cuisine, as well as everything related to it.
I continue to publish recipes, menus, and other stuff, that solve one problem: "how to make sure that at home there is always a healthy, delicious homemade food, and you spend a minimum of time, effort and money.
And before we begin, I thank my sponsoring friends! My sponsoring friends, thank you! No matter how strong we are, support increases our strength! It's like a breath of fresh air when difficulties pile up and don't let us breathe! Thank you for your support. I will always remember and thank you.
All people are divided into tea drinkers or coffee drinkers. And among the latter, the controversy is even stronger. Do I put milk in my coffee? - is almost a religious question. But if you make it with milk, it's cappuccino. But is it possible to make it at home, without a coffee machine?
As it turns out, it's very possible. Milk foam is made without any special device. Cappuccino is a drink made on the basis of coffee with the addition of milk, and its origin is not clear. It is said that it received this name because of its color, which was very reminiscent of the color of the monks' cassock.
But the first people to call this way of making coffee this way were the Germans: I found notes of the recipe. It explains that you have to boil the coffee, add sugar and spices to it, bring it to a boil again, mix the coffee with egg white and egg yolk, and whip it up.
Cappuccino, as we drink it now, came to us from Italy. The modern recipe came about only when coffee makers were invented, which heat coffee and make the crema necessary for this popular drink.
The easiest and most convenient way to enjoy a cup of delicious cappuccino in a cafe. But there is nothing difficult about finding the right ingredients and making it at home. Now I will tell you how to do it.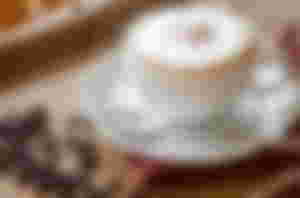 Cappuccino is a mixture of coffee and milk, but the amount of each of these ingredients, as well as the very form of serving, is not accidental. Usually you take 120-125 milliliters of milk (half is needed for foam) and 25-30 milliliters of coffee. In contrast to coffee with milk, cappuccino must have a fairly thick foam layer.
Thus, you need to mix coffee with 60 milliliters of milk, and the rest will be used for froth, which we carefully lay on top and decorate with cocoa or cinnamon. If you don't have a crema maker, you can use a very quick and easy trick:
♡Cool the right amount of milk in the refrigerator, pouring it into a glass jar beforehand and closing it well.
Shake the jar vigorously for 30-40 seconds, then heat the opened jar in the microwave for 20 seconds. You will see foam appear.
♡ Add the milk left at the bottom of the jar to the coffee, then pipe the foam on top. You can use a teaspoon to make it look neat. Sprinkle with cocoa and cinnamon. Done!
Professional baristas use the foam as a canvas and draw florets, hearts and more on it. If you want to decorate your cappuccino, you can use stencils and sprinkle cocoa on top.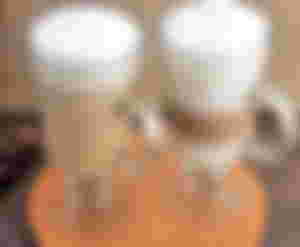 That's it! Bon appetit.
I thank God for his help in writing this article, and you, dear readers, praise him if your reading has been helpful to you.
I want to know your opinion.
If you are interested in my content,then I invite you to read my other articles:
https://read.cash/@Belozoriana/onion-and-garlic-jam-f71c50ef
https://read.cash/@Belozoriana/forest-glade-themed-cake-b6adf80b
https://read.cash/@Belozoriana/we-eat-to-live-not-live-to-eat-5fc88f83
https://read.cash/@Belozoriana/choice-or-a-reaction
https://read.cash/@Belozoriana/gravlax-or-they-are-not-rolls-fb460b64