We eat to live, not live to eat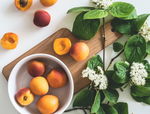 The year 2021 is going away. Every year is a slice of life. The best and most interesting things come to mind. Traveling.
Goodbye, 2021. Thank you for the new discoveries!
The New Year is coming, which means it's time to make plans for 2022 and take stock of the past 2021. If you had a plan for this year and executed it, that's great, I'm happy for you! And if you, like me, had a bad year to say the least, then welcome - it's time to make lemonade out of lemons, turning problems into solutions.
Let's start with the most important thing of all: attitude! The attitude will be this: this year is almost over, and you can't change the past. The best thing to do is to let go of your guilt over broken promises, because guilt won't help you in any way, analyze why the promises weren't kept, make a conclusion and make the most of it! Given past experiences, you will definitely become a little better, your life will be better, you will understand yourself more and fuller. 
I would like to say that I write about cooking and cuisine, as well as everything related to it.
I continue to publish recipes, menus, and other stuff, that solve one problem: "how to make sure that at home there is always a healthy, delicious homemade food, and you spend a minimum of time, effort and money.
Hello, precious! Greetings read.cash with your new design and update 👋
I want to thank all my sponsors, because people like you give others hope and unselfish help, such people make others stronger and kinder. Thank you again, God give you strength and good health, realization of all your dreams and prosperity in life. Happy holidays!
People are divided into those who like to eat delicious food and those who are ready to torture themselves with diets, in order to lose extra pounds, which only they can see; those who use the word "eat" and those who hate it so much; those who adore cooking and those who can't stand standing at the stove; those who are happy to organize lavish feasts and invite guests to their home and those who prefer them to dinner in a restaurant or a cafe; those who happily photograph food and happily display it in their own blog or a cozy read. And those who for such photos are ready to tear you to shreds. And what kind of people would you be? 
As you have already guessed, today's topic is about food, and by extension, food photos, since no post of mine is usually without them on my community here https://read.cash/c/food-and-cuisine-49ad
I don't usually write about food and I am not a fan of food photos, but I am an aesthete by nature and I love all beautiful things, so I like to put beautiful food on my camera or phone memory card. But now they will shamelessly burst through all at once, lined up one by one, and won't ask you if you are hungry or not. So in order to avoid drooling on your monitor or smartphone screen, I strongly recommend eating a hearty meal before viewing this article, or taking something tasty with you. And don't say you weren't warned! 😁
It may come as a surprise to you to learn that I learned to cook early on, and as a child I even enjoyed it. I was taught by my grandmother, whom I helped in the kitchen from a young age. I remember making minced meat in a meat grinder, stuffing cutlets and making dumplings and dumplings by hand. My grandmother and I fried pancakes and fritters, cooked soups, borscht, compotes, and jams, made casseroles for the winter, baked cakes and "crunchy," as we called ponytails. So, up to the age of eleven, I loved to cook, and I did it quite well under the supervision of my householder grandmother.
As a child, cooking seemed to me a very responsible occupation and flattered my self-esteem, allowed me to be "like an adult. And then, like many teenagers, I rebelled. I had already seen too many American movies and the image of a strong, independent woman stuck in my heart. I was much more interested in learning how to fight, shoot and drive a car, and the last thing on earth I wanted to be was a "hostess" and a "model wife," as my grandmother tried to raise me. My rebellious moods were a thing of the past.
I prefer humble food without much frills, which can be cooked quickly and easily, and even better - eaten raw. I make sure that the food is always fresh. I prepare small portions, so that I can eat them all at once. Unlike my grandmother, who loved to cook for the whole family, I never leave anything unfinished in the fridge, with few exceptions. I only eat when I am hungry and cook only what I eat myself. No scheduled breakfasts, lunches or dinners, just a feeling of hunger. I should say right off the bat that it is important to be able to distinguish between physical hunger and emotional hunger. Many people eat to stress, "because it's supposed to," "otherwise the hostess will be offended," or even just out of boredom.
Now, this is not hunger, but an attempt to compensate for other needs of the mind and body with food. This way leads to overeating and does not solve psychological problems. The desire to eat "something tasty" while there is food in the fridge, but you do not want it is also not hunger, but the need to relieve stress, relax, get pleasure. I also consider the popular online advice to encourage yourself with something tasty for a job well done to be harmful. First, the focus of attention is shifted from work to encouragement, and now you are thinking about food instead of thinking about work, which affects its quality. And second, if you reward yourself like this often, you may soon not even get in the door!  I once fell into this trap and gained a lot of weight.
In general, I am for healthy eating and natural plant-based foods, but without fanaticism, so I can eat anything that is edible. There are a lot of aggressive super-health enthusiasts and vegans these days, but I'm not one of them. There was a time when I was a yoga fanatic and was very serious about nutrition, but over the years my fanaticism has gone away. Now I think that the main thing is to be in moderation in everything, including food. If you don't indulge in gluttony, you can eat anything. Here, as in everything else, awareness is important. From time to time it is useful to organize cleansing fasts and fasts, from which you should withdraw slowly and gradually. The main thing is to remember that "we eat in order to live, not live to eat," and not to become a slave to food. And it's not just gluttons who can become slaves to food, but also, who would have thought, vegans.
I once traveled with such a woman. We were in a remote village, and we were sure that there should be no shortage of fresh fruits and vegetables in the summer. It turned out that many fruits and vegetables do not grow there, and for others it is not yet in season. In addition, there was not even a market in the village because everyone fed themselves with what they grew and did not need to sell it. They had only two stores where they sold food and other basic necessities. There was canned goods, bread, sausage, cheese, chips, candy, and even ice cream, but no fruit and vegetables! Everyone took it easy, except that vegan woman. She suffered and resented for a long time that she had nothing to eat. In the end, she bought herself something, but was heartbroken that she had to get over her principles and eat this "crap". And once on a camping trip all we had left was lard, and one ardent vegetarian had to eat it. He ended up liking it so much that he thought about reconsidering his views on food.  😁
I prefer vegetables, fruits, berries and nuts at any time of the year. I love mushrooms, seafood and especially sushi! I eat meat not too seldom and cook it with great pleasure at home and I don't refuse a portion of chicken shashlyk in the countryside or in a restaurant. I like milk and cereal, except pumpkin porridge. Though I know that pumpkin is healthy, I cook different dishes with it too. I eat sweets in moderation, I like chocolate, and I just adore ice cream!!! In our couple, the sweet tooth, strangely enough, is a tough guy, my husband.  And he has it in a severe form and does not seem to be cured. I'm more of a spicy and salty person.
Every hostess has her own specialty, and even more than one. Naturally, I have such dishes, too. My husband eats vinaigrette and crab salad made by me with great pleasure. He also likes fried potatoes with onion and mushrooms, mashed potatoes with herring, or fried chicken slices. Of course, that doesn't mean he has a choice.  But it certainly means it's edible.  He is less enthusiastic about my summer preferences. Stewed cauliflower, zucchini, eggplant, and fresh vegetable salad are much less satisfying to him. I don't like first courses, and I don't think it's necessary to eat them, but I cook them, and what the heck))) It is a rare case when you can wait for such a "feat" from me - to try my version of vegetarian red borscht. Or green borscht if you are in the mood for it. I can cook shashliks in the open air too and do it much more willingly than bothering at the stove.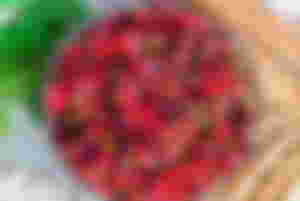 You can create your own holiday spirit. Even if you do not know how to bake, and you do not even have an oven at home, because even the most ordinary rolls that are sold in the supermarket you can put together a Christmas cake. You just need your imagination😉or you can put it on a beautiful glass dish. Decorate with a variety of candies in the form of ice cream, fruit, bottles and bears, nuts and candied fruits. Along the edges - "flowers" of tangerines. On top stick chocolate New Year figurines on sticks and candles from Birthday sets. Light them, and - bingo, the birthday cake is ready. Once again, all it takes is creativity and imagination. Or come up with edible Christmas balls(sweet or salty, or maybe bitter and spicy, as who likes;)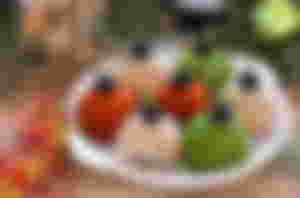 So, the easiest and fastest recipe. We bought a jar of butterscotch, cookies, nuts, and various small candies and candied fruits. We crushed the cookies, stirred it all up thoroughly. We put it on a plate, put a banana inside the roll, which we rolled in a circle with this mixture.
Of course, my eating habits are a little different in the summer and winter. In the summer, I'm drawn to eating things that grow at that time of year. It is so nice to enjoy fresh strawberries, raspberries, gooseberries and currants, to harvest cherries, apricots, peaches, apples, pears, and in mid-autumn, grapes. Enjoy a salad of fresh tomatoes, cucumbers, bell peppers, green onions and garlic; stewed cauliflower, zucchini and eggplant. Watermelon and melon are also my favorite seasonal foods.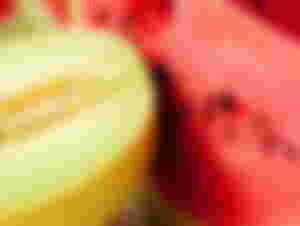 In winter, seasonal fruits and vegetables are replaced by potatoes, cabbage, pickles, beets, carrots, beans, avocados, bananas, oranges, tangerines, kiwi, apricots, raisins, dates, figs, dried fruit and ginger. Onions, garlic, lemon, apples and nuts stay in my diet year-round. And fish, there's plenty of it in town, and we catch it too. As for meat, it seems like you should want it more in the winter, but no. In summer, the smell of kebab wafts from everywhere, which is a temptation.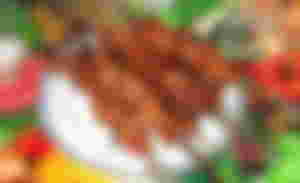 I'm not a big fan of flour. That's why buns, puffins and other pastries, gingerbread men, and cookies are not for me. But cakes like this are hard to pass up.
I prefer jellies, yogurt, light desserts like tiramisu, cheesecake, and bird's milk. I like milk chocolate, marmalade, candies and dried fruit - bananas, pineapples, strawberries and other things.
Another one of my favorite sweets is stollen. It's a German traditional Christmas pastry. I remember the first time I tasted this miracle at our fair. I fell in love with the first piece and for life! Of course, there is no difference between a Stollen and a Stollen, but the real German Stollen never disappointed me. I have a recipe on read.cash for how to make it https://read.cash/@Belozoriana/krex-fex-pex-or-the-story-of-a-christmas-cupcake-3b769e9b
whoever is interested, I invite you to read, I think you will like this winter dessert.
I love good red wine, especially sweet and semi-sweet. Let me tell you right off the bat - I don't know anything about wines. I either like wine or I don't. I remember on my birthday the girls from the dance gave me a bottle of Gato Negro, which means "Black Cat" in Spanish. They knew what to give to make me smile. I liked the wine, now I buy it myself. My husband and I once discovered a marvelous pomegranate wine and our semi-sweet "Wine of Love", and recently we tried cornelian wine - also not bad.
As for non-alcoholic drinks, I adore tea with lemon, herbal teas and juices at any time of the year. Sometimes I want a "poisonous" cola, too.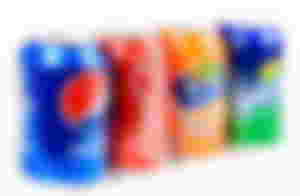 On the table this time are mashed potatoes, herring with onions, some sausage, cheese and smoked fish, olives, nuts. For the sweet, we had the stollen again, a piece of cake and candy, which are more for beauty. Of course, we didn't manage to eat the stollen and candies, we finished it later. Well, it didn't last till Christmas.
I can't stand eating. I think the roots again lie in childhood. My grandparents had a huge family and a broad hospitable nature. The house was always full of guests, the tables were packed for the holidays. But the guests did not see what was left out of the picture, namely my grandmother and I's hard work. And the older grandmother grew, the more work fell on my shoulders. Mom worked and came home late, very tired. So when my grandmother became completely ill, all household chores fell on me...
But the feasts did not become less lavish and guests still continued to come to grandmother. I remember that feeling well: you would work like a horse before the New Year or the Eighth of March, you would cook, clean up, set the table. You make slippers so that they do not dirty the floor, but they still walk in shoes and do not even wipe their feet, and you keep quiet because you are not mature enough to open your mouth. You serve everybody, you entertain the kids, and it doesn't matter how, you can tear yourself in two, but make sure everyone has a good time. And after the party - a mountain of dirty dishes and cleaning up again...
And what annoyed me the most was that there was always too much food in the fridge. We cooked three times more than the guests could eat. Grandma was always afraid that someone wouldn't have enough. And then we had to finish it all ourselves. And then you can't eat this salad anymore, and you choke and choke on it, but you eat it - it's going to spoil! And it's a shame to throw away food, especially your own work!
That was the reason why I hated not only parties, but holidays in general. I was pressured until I was eighteen, and then I finally rebelled and said that I would not take part in it any more. And it was only when I realized that I also have the right to a holiday and I can spend it the way I want, that my attitude toward holidays changed. Of course, I wasn't "cured" right away, and all the student parties were held at my place. When it dawned on me that I was doing the same thing as my grandmother, I stopped throwing them and offered to meet on neutral ground. I still do that!!!
And I don't like to go visiting either. I don't understand it, sitting at the table and eating for hours on end, and waiting for something hot to come. I'm already full of salad, what's another hot meal? I wish there was room for cake! And the hostesses take offense. You can die not only from gluttony, but also from boredom! If we're going to celebrate at home, we should do something interesting: dancing, games. My student parties were more varied and fun than our boring family gatherings, and the food was a hoard.
My grandmother also taught me how to make kutya, and she preferred to make it dry, pouring the water out completely.  I have already told you what kutya is, if you want to know what it is you can read about it in this article
https://read.cash/@Belozoriana/christmaschallenge2021-new-year-and-christmas-or-feel-the-difference-5d94289c
This is how I've been accustomed to eating kutya since I was a kid. And then I improvised: along with the traditional nuts, poppy seeds, raisins, and honey, I started adding cocoa powder, candied fruits, small candies like M&M's, and all kinds of jelly bears to it. By the way, I just love jelly bears! So, I have another one of my favorite sweet dishes, but I only make it once a year and not always.
It is a Napoleon cake, I will tell you how to cook it in one of the next New Year's articles)))
But most of all I like to eat what I picked myself, and not just in the garden or vegetable garden. In our fields and forests you can pick blackberries, blueberries, strawberries in huge quantities right from the bush! There are whole fields of them. These berries are sold for a lot of money! I used to do that when I was temporarily unemployed. There are also plenty of mushrooms and herbs in our forests. I love picking them, but I only eat the mushrooms I know. Of course, white mushrooms I am unlikely to confuse with anything, but about the rest - not a fact. When I was a kid I often went to the woods and picked mushrooms, I even had a little book "For mushrooms" and I always checked with it. But that was so long ago, and my catch was always checked by an adult. Now I don't remember anything. The city spoiled me.
I also loved fishing. At the age of ten I could easily take a boat alone to the middle of the lake and fish there. The cat had fresh fish from me every morning. Getting up at five in the morning was no problem! By comparison, to wake me up for school, my mother had to pour a glass of water on my head, otherwise I wouldn't wake up. What can I say, both the mushrooms and berries that you gather, and the fish that you catch yourself seem especially tasty!
The best holidays for me are outdoors. I love camping romance! The food outdoors, cooked over a campfire, is the most delicious. Such meals always come first for me. Fortunately, my husband and I have completely the same views on feasting, he can't stand them either.    That is why we not only on holidays, but just at any opportunity strive to get out of town and wander somewhere.
In second place for me city holidays. Before I met my husband, I often went to such events alone. For many years I met in the city center on New Year's Eve, went for a walk on Shrovetide, City Day. At such events you can always buy something delicious and have a snack.
In third place - restaurants and cafes, but not too expensive and posh. In winter or in rain, when you can't go out in the countryside, it's the best option for a holiday or a friendly meeting. Most of all I like art cafes with democratic prices or thematic, original places. And the company is not necessary at all, it's pleasant to sit alone in a cozy cafe.
In addition, you can buy amazing cakes in the cabin across from the cafe!
It's nice to hear: "Have a good day!" said to you with a smile by strangers and acquaintances alike.
It's not nostalgia... It's a desire for everyone to be more polite and well-mannered.
Have a good day everyone!:)
Greetings to all of you who with the upcoming winter vacations read me, who care about me in some way. I wish you all strength and good luck, my own dose of good luck in our lives, which you certainly deserve. Good luck👋
I thank God for his help in writing this article, and you, dear readers, praise him if your reading has been helpful to you.
I want to know your opinion.
If you are interested in my content,then I invite you to read my other articles:
https://read.cash/@Belozoriana/onion-and-garlic-jam-f71c50ef
https://read.cash/@Belozoriana/forest-glade-themed-cake-b6adf80b
https://read.cash/@Belozoriana/solyanka-or-meat-pickerel-f982f73b
https://read.cash/@Belozoriana/stuffed-cabbage-rolls-with-bacon-and-minced-meat-in-a-tagine-72c8463f
https://read.cash/@Belozoriana/chicken-with-fried-rice-fd76245a?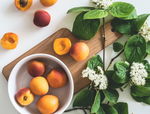 Enjoyed this article?
Earn Bitcoin Cash by sharing it!
Explain
...and you will also help the author collect more tips.