Blog #62
November 9, 2021
#60 The Truth: My read.cash Journey
These last two days, I was sharing about my achievements in life and my journey here in read.cash and still today I will be sharing another achievement I acquired yesterday. I hope you won't get tired of reading my achievements. I just want to celebrate it with all of you.
---
It's been almost a month since I unlock the 1000 views. Last November 5, I told myself that if ever I will unlock another view in this month, that will be a gift to myself.
Just yesterday afternoon, as I was busy clearing my notifications ( replying to some comments and visiting other articles), my eyes stop at a certain notification.
That notification that I was longing to unlock. That notification makes me jump for joy. I was super happy that finally, I got it.
The total view that I unlock is more than I asked from God. What I have in my mind is the 2000 views only but God is so good, He gave me more than that.
Thank you, thank you, thank you so much to everyone who stops by my article every day. You just don't make me happy, you make me more inspired and motivated to write more.
I have shared this achievement in noise.cash but the number of views was covered because I plan to share it here with you all. Sis @Sophia09, here it is sissy.
---

After I unlock the views, I decided to look at the top tippers of the month. I was shocked that I was on the 52 lists already. The last time I check I was still at number 59.
Later, I told myself "Kunting push pa self, we're almost there. Let's aim for that badge today". After more than two hours, I got it already. The happiness I felt doubled.
I was smiling the whole time while looking at my phone, my kids are so curious as to why I was acting like that. I told them about the badge that I got and their reactions are like mine. They smile widely while looking at it too.
They are my number one supporters. I remember back then when I started at the noise.cash, they are so excited when the notification bell turns red. I am so blessed to have them in my life.
---
Flexing my sponsors. It will be great if you can check out their articles.
To my sponsors, upvoters, readers, commenters, likers, and especially to Rusty, thank you for the support always. I am always grateful to God for this opportunity He has given me.
Special Thanks to @TengoLoTodo for visiting my previous articles.
Happy Tuesday!!!
God bless and Keep safe Always!
---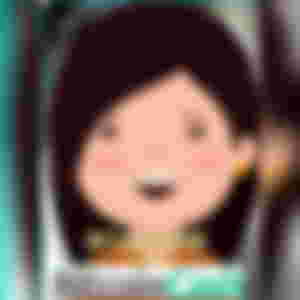 Before leaving, please hit the like button. Thank you very much!