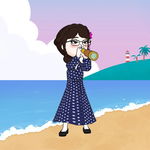 I'm stressed with a problem that isn't even mine. However, since I'm a part of the family, I'm included and I can't escape. I took the responsibility of our eldest child in the family even though I'm the third child. The eldest doesn't care about anything except for his mobile games. The second child only cares about hanging out with his friends. The fourth is slowly becoming like the eldest. The youngest child already living with her partner. I can't rely on any of them, so I stood up with the role.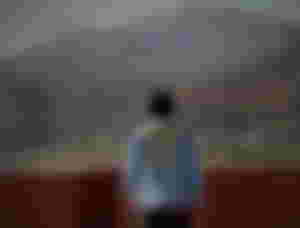 I'm always looking for solutions to ease their burden. Especially at the finances needed at the farm and in our home, I have shouldered most of it. All they have to do is cultivate the farm and maintain the plants. Of all the help I gave, the household is still in a mess. I think for some reason, the problem lies with the roots of the family. A few years ago, it was just ill but now it's rotten
How can the fruits be good if the roots of the tree are sick?
They wouldn't let their pride down. Not one of them, or maybe not one of us all, not just the elders or parents. I wish we could have unity and have peace. It always just turns out like a competition of dominance, bravery, and pride in the wrong way.
No one would lend an ear to each other. No one would admit their mistakes. They often just saw the mistakes of others but can't be able to reflect on their actions. They don't know how to appreciate the efforts of every member. Instead of saying thanks, they will point out what's lacking in your efforts while they don't even lift a finger to contribute something.
I can't blame the mother. She did her best. We saw it all since we were kids but the condescending father wouldn't admit his mistakes. Instead of encouraging his children to make a better life, he even shows us his bitterness towards living. It would never help at all. Things just got worse every day.
God knows that I'm doing my best to make the family reunited. From watering the roots with their needs, humbling myself to calm their rage, peace talks, and planning to grow our future healthier. At first, it was working well. I'm on cloud nine when I witness their cooperation.
Habits don't just die easily indeed. Just a few things came up, and everyone is back to their usual selves. My plans are back to square one and they are much worse this time. I wonder if I could still handle it. I feel like escaping again but my past has already proven the method that it was a wrong move. I still find myself coming back there in front of our doorstep with a guilty conscience.
The father who was supposed to be the foundation of the family is the one who is destroying the family. He was dragging us into his hell since the day that we were born. No words can't stop him, nor a violent action. Either he is drunk or not, still the same. What more could I do? I'm just one of his depressed kids trying to free our souls from the chains of suffering which he was the one who brought to us from the start.
Just like what @Olasquare his article, Who are your friends?
"We cannot choose our family members but thank God we can choose our friends."
Indeed, we can't choose our family members. I guess I just have to bear with it until I found a glimmer of hope in that hopeless situation. Also, to all my friends out there, kindly send hugs. Your farm girl is losing her soul of enthusiasm right now. I need your hugs to recharge.
---
Shout out to Ate @Ruffa!
Sorry for the tags. ✌
Ate @Jane said that you are more cheerful than her. Share some secrets, please. How to be you po? 😄
---
Thanks for being here at the end of this blog. Please don't get infected by my negativity today. I just want to let out everything that is making my heart heavier. Thanks for understanding me. I appreciate all your support.
---
---
Ops, wait up!
Do you have the passion to write but haven't registered to this platform yet? Then hurry up and register to this link 🔗. Join us on our journey of blogging and earning BCH. Also, make some noise with me on noise.cash just like how you make noise on different social media platforms.