Mental Planner.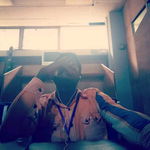 Got the idea for this from Kushy's article, you can read it here. So I decided to jump on it. Without any delay
I always make up a mental list in my head to plan my day. Unless of course unexpected events come up and I have to adjust. Asides that, I am a planner.
Love home made pancakes, I feel they taste better in every way and are healthier. Eating pancake outside almost spoiled my taste for pancake.
I haven't really thought about it, so I can't say to be honest. But generally, I believe now in kindness. Just be kind to everyone.
I have pictured myself in different cities in different parts of the world, even in countryside. Perhaps London or Madrid. Hahaha. I Can dream big eh?
I would say a pilot. I remember being fascinated a whenever I saw a plane fly by and would always fantasize about piloting one myself. Guiding that big bird from one point to another. aissshhh goosebumps.
I would say 5'5 to 5'10. I am 5'11, So I don't want someone taller than me, neither do I want someone who is very short.
What is the best thing to say to break up?
I am not sure if there is anything to say during a breakup that would be ideal. I'll say just be honest about the reason and be sure about it before saying whatever the truth is.
Don't think I ever crushed on any, But watching friends, I always loved seeing Jennifer Aniston's face. Maybe it was her eyes. hahaha.
I am stuck between a Siberian husky and a malamute. Then it would seem Lhasa apso is coming into the mix. But, if I were to pick one, I will pick husky because of their heterochromia. Beautiful creatures.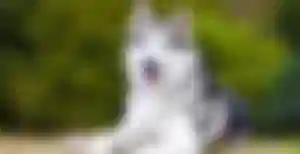 Has to be Poseidon. Perhaps I am a bit biased because of my love for water bodies. But, having the power to control it and everything therein is so cool. Wouldn't you agree. Although Zeus is the most powerful, but Poseidon over Zeus.
I would say I have more female friends than I do guys. That is not to say it isn't easy for me to relate with guys or that I relate with female more. It just so happens that I have more female friends.
Strange as it may sound, it actually is the bathroom. Barring the fact that it is where you enter and come out clean and refreshed, it is also where I have my deepest thoughts. It is like with the coolness of water that flows from my head down comes the smooth flow of thoughts and ideas.
My favourite chore should be arranging the house. I like to keep things a certain way to what I would call order. My least favourite chore would be washing clothes. Good to wear fresh clean clothes but so stressful to wash manually.
I just need quiet, as I am very sensitive to noise. So when it is quiet and I am sleepy, it is easy for me to sleep
Neither here nor there. Long as you are not hurting anyone, pranks should be fun innit?
Thank You For Reading 🖤🖤
Thanks to @MichaelBCH for the sponsorship renewal, I appreciate the support bro. 🖤