More questions.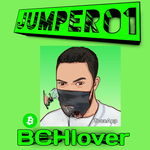 24 April 2022
Hi everyone happy weekend and happy Sunday. I hope everyone is doing okay today. Me? Well thanks for asking I have just being chilling you know trying to recover from the mini-trauma of knowing for a fact that Manchester United would not be going for the champion league next year which equally means Ronaldo would not be going to the champions league either .. oh this makes me so sad and mad at the same time just thinking about it.. phew I have to calm down ..
*deep breathes* okay I am calm now …
Aany which way I thought to do something I like to do a lot on this platform which is answer questions about myself because it helps my audience know more about me and I love to do it. By the way this is a continuation of the article I wrote some days ago if you are yet to visit it here is a link. Do check it out.
As usual without wasting your time let's get right into it.
Hmmmm okay sometimes I make a to-do list in my head and just move with it when I really need to keep to time but most times I just "freestyle" my daily task because you never know what you might find when you just go with the flow .
This is easy CAKE. My sister makes the best chocolate cake and whenever I am home from school on a break or something she usually bombard me with lots and lots of cakes and I can't complain. Hehehee
Well I am really not sure I believe in the concept of karma but if it were real Then I have good karma because whenever someone does me dirty they usually get back things happening to them and of course it isn't of my making it's just life settling the score for me or so.
Anywhere in Canada probably ontario. I don't know much about European countries because I have never been to anyone of them .. but yeah definitely Canada.
oh that would be becoming a footballer but you know how hash reality can be. I can't say I remember when it changed but it just did at some point.
Well I am not picky as far as we have a connection and you are beautiful I really don't care much about height so I you could say I don't have an idea spouse height.
The typical "break-up" line.
"I am sorry it is not you it is me I feel like I need to work on myself to be better in the future".
hehehe😂 I don't have much experience when it comes to break ups but this is what I think wouldn't be too half and would be appropriate.
Okay I don't remember my first .. it was probably some Mexican actress because we use to watch a lot of telenovela as children( by we I mean my siblings and I) but I remember having this huge crush on a mode names Bernice Burgos. She is probably the finest grandmother you would ever meet. ( please don't google her) be nice . Hehehe
What do you me to say .. I have a chow chow who is my best furry friend in the world. So chow chow for the win.hehehehe
Has to be Zeus. I don't know there is something about Zeus that just gives me the god vibe maybe it's the way film makers portray him in movies but I just know I like the Greek god Zeus.
Not sure about this but I think I have more guy friends than girl-friends. I don't know women are very mysterious so I try to keep an adequate amount of them around me when I can .. but don't get me wrong I adore my women. I do
That would definitely be my bed not doubt. I love my bed so much it's is like my girlfriend.hehehe
Favorite chores ? Does anyone have that I don't have a favorite chore .. who likes work ? I bet nobody does. Same goes for least favorite I really don't like stress.😂
I do believe there is heaven and hell. I can't really say what I believe happens immediately a person leaves this world but I believe for sure that there is a life after here.
Food, a cold atmosphere, calm music and more food.
Pranks are cool just don't take it too far or don't play pranks on things that the victim feels insecure about that to me is the limit.
There you have it that is all I can take for today. Do make your own version and tag me let's see how you do on this prompt. Thanks for reading and happy Sunday again.✍️
The jumper.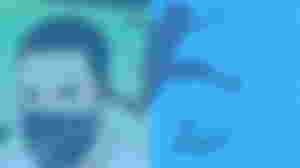 ©2022jumper