________________________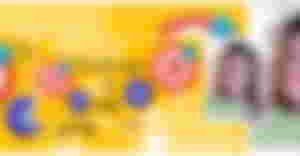 Setting goals. Its the usual topic we, writers in this wonderful platform play part every first day or the first week of the month. Am I late? Probably. But here today, I still wanted to share with you my goals for the month of July.
Failing to achieve my monthly goals is not a new thing for me. I must say, I'm used to it. But regardless of that, I am still thankful because I still end up with something at hand and there are still lots of blessings that came to me, both expected and unexpectedly which I must be thank of too. So now, here are some of my monthly goals for this month;
- Last May, one of my goals is to buy a new shoes and I then achieved it. I bought it on Shopee for only PHP 360 including the shipping fee. Because I like the item, I planned to order again. Hopefully this month I can because the last month, I don't have an extra amount to buy another pair.
- Even my love Rhed, supported my "kaartehan." But everytime I attempt to check out the parcel, I ended up living it on the cart. "Nanghihinayang kasi ako sa pera." Of course, what I have in mind is that, "hindi naman siya talaga araw-araw gagamitin." For occasional use only. So, I decided not to. But then, my eagerness to have my own make up kit is still there. Well, I'll just buy it if I can gain more than my target earnings though.
- Strong relationship with the family is a need for me. Especially that I am an only child and honestly speaking, I am still relying on them especially on my tough times. On the other hand, even on our status as in a Long Distance Relationship, I want our relationship to keep going stronger. Unknowingly, I am able to see myself with Rhed as the days gone by. But I know, I should let God do His will if He wants us to be together till the end part.
- I should be able to write and publish at least 20-25 articles for this month. Hopefully, my mind and body will cooperate with me in this. (crossed fingers) As for my subscribers and sponsors, I decided to just wait and see if there will be blessings to come my way.
- I should be able to post one or two updates in a day and gain five or ten new followers.
- I should be able to make at least two to three blogs or post. Well, that depends on my Blurt, meet new friends and be my followers, of course. I should learn more about the site and learn the trading thing about it.
- I should be able to play "Everyday." May it the spin only or the other offerwalls in that game.
- Because of my mama's upcoming birthday, and for the current price of Bitcoincash, I should accumulate at least 1 BCH or more than that by the end of this month my side hustles. That excludes Blurt.Blog because I need to explore more about it. I should save up some of my extra amount at hand too. ("Kung magkano lang ang maabot by the end of the month.")
- Give a simple birthday celebration for my mama.
- I am expecting a job offer.
- I am expecting a huge blessing coming. (Exciting yet nervous)
________________________
There are only two options, one is that I will be able to achieve it all and the other not. My goals are just achievable, yet it needs a lot of hard work and patience to make it all happen. Well, let's just be positive and try our best to make it happen. And that would be all for this blog fellas. Thank you for spending your time my read.cash family. Take good care of yourselves, especially your heart!❣️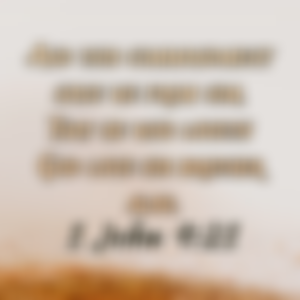 ________________________
My warmest thanks to all my avid supporters; readers, upvoters, sponsors (old, new, and renewed ones). It is my pleasure to have you and become my inspiration and motivation as I go on to this journey as an online writer and a blogger. Thank you for your undying love and support, and for showing how kind and generous you are. Thank you for making my read.cash journey a wonderful one. May this platform last for a long period of time and our friendship, may on virtual or not goes the same. May the Lord our God bless us more days, weeks, months, and years to come!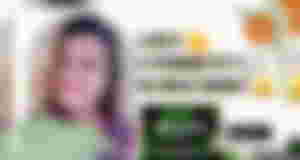 See you in my next blog!😊
xoxo(。♡‿♡。)
_______________________
"Its Her Birth Month" https://read.cash/@renren16/its-her-birth-month-062fa712
"I am Blessed!" https://read.cash/@renren16/i-am-blessed-d2c3855e
"I Found it a Legit One" https://read.cash/@renren16/i-found-it-a-legit-one-679076f7
"Things I Have Realized as I get Older" https://read.cash/@renren16/things-i-have-realized-as-i-get-older-f6f15194
"Don't Worry when You are not Recognized, but Strive to be Worthy of Recognition" https://read.cash/@renren16/dont-worry-when-you-are-not-recognized-but-strive-to-be-worthy-of-recognition-acb3396f