Is it a melon or a cucumber from Africa?

This question really bothered me, I finally got to Kiwano.
Already in some groups, on the forums they constantly write about Kiwano, that it is eaten, that it can be put in a shake, smut. It is mentioned that it tastes like lime, banana, kiwi, melon and cucumber.
Yesterday I was in the market, I saw it being sold by the piece, I decided to buy one, just to see and try it.
For me personally, this is a cucumber, it doesn't taste like melon at all. Maybe because this Kiwano is grown here in Serbia, maybe it's a different Kiwano from Africa.
Otherwise, it is a little sour, salty / sweet taste, it tastes a bit like a banana and a little bit of lime, while the taste of kiwi does not.
Now that it grows like a melon, it is something else. It is true that the fruit is prickly, I think whoever grows this must pick it with gloves.
It is not possible to eat like this, as they already write on the forums, because this is exclusively all under the seeds.
My personal opinion is that this fruit is more for shakes and smoothies, which can grind these seeds, because it is simply impossible to separate the seeds from this gelatinous flesh, as well as the veins.
This is neither a fruit nor a vegetable, I would not know exactly where to classify it. But since cucumber is a vegetable, for me it is Kiwano as a cucumber. I learned that Kiwano contains vitamin A, vitamin B6, vitamin C, calcium, iron and magnesium, phosphorus , manganese.

It is recommended to boost immunity, that Kiwano is like a vitamin bomb and that one fruit a day is recommended.
This is my little review about Kiwano, I personally do not recommend eating like this, but put it in a nutribulet or in a blender, of course add some more fruit that you use for shakes.
---
I recommend articles if you haven't read them.
Everything you didn't know about cocoa butter--Shea butter
Do you know what whey is good for?
5 herbs that cure stress and nervousness
Ginger and turmeric for weight loss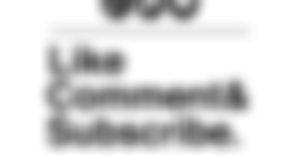 Thank you for your attention, I wish you a pleasant morning, a pleasant day, a pleasant evening.
Your @minimaus
#Kiwano #Africa #cucumber #melon #shakes #smoothies #nutribulet #vitaminbomb
If you leave cheerful, witty comments, Kiwano will reward you :)