July 19, 2021
Hello everyone! I hope you are doing fine and earning BCH at the same time. The market is still on the dip and I think it will take time before it recovers. This is bad and good news for hodlers and for those people who are reaching the 1 BCH goal; bad because the value you're holding is getting low day by day. However, this is a good opportunity to accumulate more and reach 1 BCH till the price is cheap. Do you know the feeling where you are trying to reach a certain amount but the BCH value keeps on going downward? It's like you are catching a dog who got escape from its leash 😆. Anyways, this will not be the topic today. I just want to ask and check if you're okay 😊

I've been inactive for several days as I want to take a rest for a while and think about my college. I am still having a hard time deciding if I will continue going to university or I will just stop for a year. Though my parents, especially my father are encouraging me to remain studying so I won't be left behind by my batchmates, I think this is not enough reason for me to continue. As they say, education is not a race. Even though I and my batchmate will graduate at the same time, it won't guarantee that I will get a job immediately and will have a successful life.
The mode of education is also one of the things I am considering. The residence I am currently staying in is not a student-friendly place. For example, last school year, I am not able to concentrate well due to various distractions to my surrounding. In addition, family problems enhance the stress I am suffering to my academics. Aside from that, the online class is not really effective as the communication between the teacher and student is not that efficient unlike to face to face interaction.
I am currently weighing the pros and cons if ever I decided to stop.

I will be left behind by my batchmates

I will not graduate on time
I can have one whole year to prepare myself (studying some basic codes)
Different resources are available online and it's up to me how I will study them. I have the whole year of free time to learn the basics, so I won't be like a potato on the first day of class.
I already saw a website that I can use to learn the basics of computer science. I am now excited because if ever I learn them, I can create a simple application or even a website! I might share it with you, hopefully.
I can take a part-time job to save some money for college expenses (or maybe to buy a laptop)
I set a goal last time to save almost $10 of BCH every day so I can buy a laptop as soon as possible. However, I think I may not achieve this goal as I am currently struggling with creating articles every day. As an alternative, I am planning to took apply to a fast-food chain or in a BPO company. Since our place is a newly declared city and is under development, many job opportunities were just sprouting. Last time, my friend told us that she is accepted to the job she applied for. I may ask her for help in the future hehe.
I can recover from this mental deteriorating and ineffective online fvcking education
This pandemic, accompanied by the online class really has a great effect on my mental health. Just imagine that the outside world is in trouble while you are inside the house studying how you will find the total apple ate by Mario if you will correlate it to the area of a circle, lol.
The damage it caused to me is so much to the point until I am still experiencing it right now. I often have series of mental breakdowns that affect not only me but also the people that surround me.
My appetite for studying will increase thus making me more motivated to pursue things.
I have this behavior where I become too excited to do it again when I missed doing things. For example, I didn't write an article for almost several days, and right now I am too excited while writing this. As a result, I can think of an idea and express it clearly without any difficulties. Unlike before when I am trying to write every day, I am having a hard time expressing my thoughts.
This also applies to my academics. I know I am not the only one but do you notice that we tend to perform better in the first weeks of school? This is what I mean 😅.
As you can see, the PROs are more than the CONs. This strongly backs up my initial decision to temporarily stop studying.

Thank you to my sponsors, upvoters, silent readers, commenters, and critics for keeping me motivated in writing 💯. I am just a speck of dust floating in the wind without you :)
Ending remarks…
I finally come up with a decision to postponed my college journey. By now, I talked to my parents and tell the reasons why I came up with such convictions. My mother supported me and my father is still a bit hesitant. I understand him and I know he's just concern, and want the best for me. However, I am already in the process of growing up, this is still my life and I want to decide for myself. I will take that advice and disagreement as a guide and motivation to perform better in life.
Before I end this article, I just want to thank all the people especially on the Telegram GC of Noiseristificationism, who give their advice and perspective about this matter. It really helped me better understand my current situation and decide what's best for me.
---
ADVERTISEMENT:
Bremit is a blockchain-based decentralized remittance platform. I recently discovered that if you signed up to the link below, you can receive $25 for free! That's already a huge amount compared to other airdrops or referral links. The project is currently valued at $0.05 (It may go to the moon soon 🚀)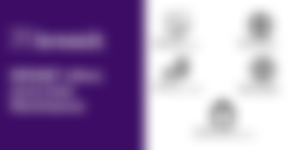 ---
You can read my recent articles...