July 12, 2021
Do you ever wonder that despite the vastness of the universe, we are still alone? Why does science, regardless of technological advancement, still don't found any signs of life in outer space. Or what if we already found it but the government has kept it as a top-secret?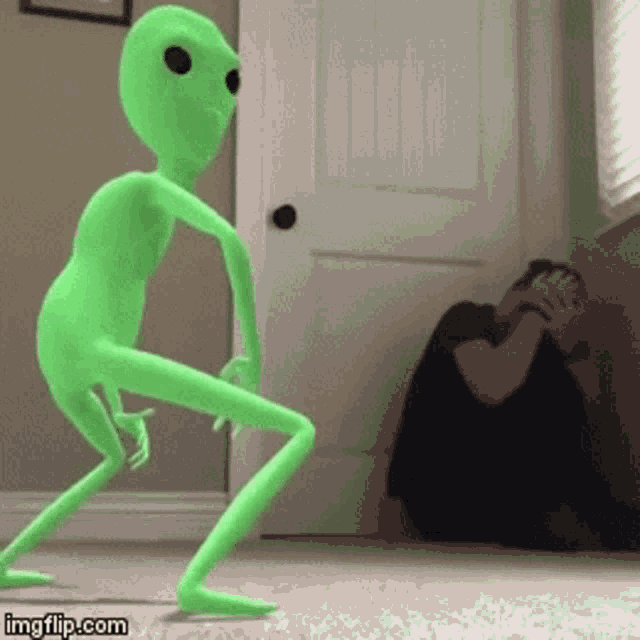 Over the past few years, conspiracy theories about extraterrestrial life in outer space continue to linger on the internet. Some people believe that this is true, some don't. Personally, when I was a child, these topics keep me fascinated. To be honest, every time I rent a computer, you can see me watching videos about aliens; aliens caught on camera, UFOs caught on the scene, and such.
The government, backed by the scientific community, always reiterate that we didn't yet encounter life from another planet. However, on June 8, 1947, RAAF's public information officer Walter Haut issued a historic press release:
"The many rumors regarding the flying disc became a reality yesterday when the intelligence office of the 509th Bomb Group of the Eighth Air Force, Roswell Army Air Field, was fortunate enough to gain possession of a disk through the cooperation of one of the local ranchers and the sheriff's office of Chaves County"
Even if the authorities disregarded it as a weather balloon the next day, this initial report solidified the idea of probable extraterrestrial life encounters in the United States.
The public's interest in the case rose over time, spurred by tale twists and never-ending leaks. High-ranking officials have claimed that the occurrence was covered up, while others have claimed that it has no terrestrial explanation.
Despite the government's repeated claims that the incident was only a crashed weather balloon, their actions did little to dispel the rumors.
They built Area 51, an off-limits airfield and aircraft engineering and research center within the Nevada Test Site, shortly after. Rumors quickly circulated that this is where the aliens are being transported, especially since it is one of the most clandestine locations in the United States.
Even if the public never understood or found the full narrative of the Roswell incident, aliens and UFOs entered popular culture in the form of various films and television series.

Just recently the Pentagon released three videos showing unexplained objects that the US Navy encountered.
This video is circulating on the internet a few years ago and last April 2021, US Navy confirmed that this footage really came from them. However, they can't say if this is something related to aliens. According to astronomers, there are a variety of possible explanations for what appears in the Navy footage, including atmospheric effects, reflections, and faults in the coding of fighter jet imaging and display systems.

Last year, December 2020, a former Israeli space commander reveals that extraterrestrials exist, and Trump is aware of this.
According to NBC News, Haim Eshed, a distinguished scholar and former general, believes the aliens are just as interested in mankind as we are in them, and that they are trying to comprehend "the fabric of the universe."
According to Eshed, agreements between species have been formed, including an "underground outpost in the depths of Mars" where American astronauts and alien representatives are stationed.
"The US administration and the aliens have reached an accord. They agreed to conduct research here after signing a contract with us " he stated.
This sparked a discussion globally. Even in the Philippines, I heard this news on the local tv.

Final thoughts...
Forgive me, but until now, I lowkey believe that aliens exist, lol 😂. The authorities are acting hella sus for the past years, and many people testifying that they saw an alien once in their life. I don't know if you found me hilarious but for me these incidents are too good to be identified as coincidence.
Thank you to my sponsors, upvoters, silent readers, commenters, and critics for keeping me motivated in writing 💯. I am just a speck of dust floating in the wind without you :)
Sources:
https://www.nbcnews.com/news/weird-news/former-israeli-space-security-chief-says-extraterrestrials-exist-trump-knows-n1250333
https://nymag.com/intelligencer/article/pentagon-ufo-report-what-we-know.html
https://www.popularmechanics.com/military/research/a24152/area-51-history/
---
You can read my recent articles...