I am not into Korean Dramas, if not for my daughter and a friend's prodding I may have never watched any of them at all. I remember the time we were eating out at a restaurant and my daughter and friend were excitedly talking about Descendants of The Sun and I remember looking at them like aliens as I roll my eyes and can not relate as they animatedly talked about their favorite scenes and episodes. Months later, I gave in and watched it as well. (P.S. My friend proudly told me that she had watched the said series more than 20 times. Wow! Remind me to give her a trophy for her soon 😆.)
To set the record, I had only watched two K Dramas in my entire life, and those two were the famous ones: DOTS (Descendants of the Sun) and CLOY (Crash Landing on You). I liked those two Korean series so much, the storyline, the characters, the plot twist etcetera. They are totally different from the usual predictable Filipino and Mexican series I grew up watching on my local tv networks. I am aware that the others may have better storylines than those two K series I watched but I seem to have problems watching the others because of superficial reasons waaa! I can't seem to go past the first episode no matter how much I tried to concentrate until I lost interest. I still prefer binge watching the good ol 90's American series FRIENDS that I have seen a couple of times or rewatched some episodes of DOTS and CLOY.
A few days ago, @ARTicLEE, wrote and shared his own views and experience about this specific Korean Cafe we went to last Sunday. I wouldn't go into much details when it comes to the aesthetics as well as the facades of the cafe as it was said in other blogs that it was patterned into the look of two Korean Series: Itaewon Class and Crash Landing on You. Articlee can give you a more visual and detailed walk through of the place and you can read more about it at this link: Disappointed but not Disappointed .

I did took a picture of their bathroom though.😅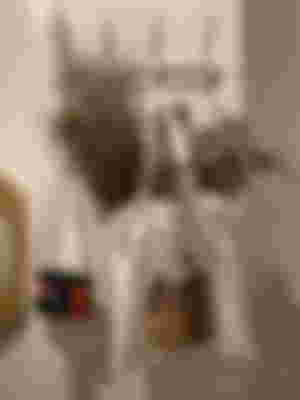 I don't have a green thumb, not a plantita at all but those trendy dried flowers here gave me the idea to put some in our house. I can definitely maintain and keep a dry flower for sure 😅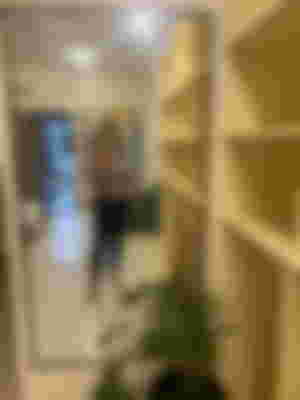 A trip to the bathroom is not complete without taking a selfie at their mirror. 🙈🙊#theselfieattheCRadvocacy
Okay, back to my blog. 😅
Aside from the hype regarding this restaurant and the curiosity to taste and see what this exclusively for booking only cafe has to offer, the main reason why I got interested in going to the said K Cafe was their chicken. LOL! Yes, the chicken! When I watched CLOY last year, the main and the supporting characters were always seen in a lot of episodes eating a special fried chicken with powdered cheese on it. This foodie here made me curious how it tastes like and I got excited when I learned that this Korean cafe is offering it on their menu.
The cashier told us one serving of their chicken is good for two and there were 3 of us assigned in one table (My husband, daughter and I) so to be safe we ordered one each of their Yangyeom Chicken and Cheese Chicken. Their servings were surprisingly plenty, to me it can be shared to at the most four people. My verdict for the chicken: it is what I have imagined when I watched it from CLOY. Crunchy, cheesy and not that salty. @kapeholic who was on the other table with another friend of ours got the same cheesy chicken but paid extra for the mozzarella on top that I had to try some and I must say adding the mozarella made a huge level up on the whole chicken experience. Yum!

Here's some of my foodtography of the "CLOY chicken".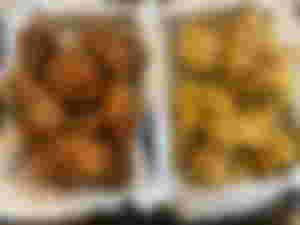 Yangyeom (left) and Cheese Chicken

When mozarella was added: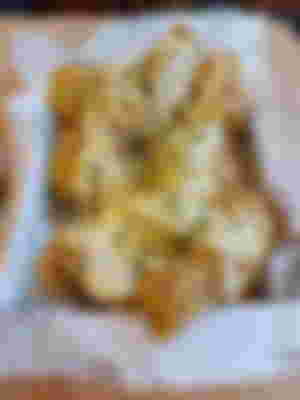 Spell Drool Worthy 😋.

The experience would not be complete without trying their choices of drinks from coffee to non coffee based as well as their milk and tea options. I am a latte drinker, ARTIcLee always preferred the traditional black and brewed coffee so I do understand it was not something for him to be excited about. On my end, aside from their chicken, I will be going back to try their other drinks. I am used to seeing flavored lattes in other coffee shops like butterscotch, salted caramel, hazelnut, macadamia, matcha etcetera but so far from my experience of cafe hopping it is only in this shop that I have seen unique flavors like Blue Pea Tea, Dalgona, Pink Beetroot, Mitsugaru Tea, Black Sesame and other milk based drinks. You can also opt to be more adventurous with your choice of drinks by choosing some add ons or choosing soya instead of milk.

Update 9/8/21 My daughter made a mini video of the said cafe so let me drop it here below :)
The Dalgona Coffee that was trending last year at the height of our quarantine days was something I didn't attempt to make so it was the Dalgona latte that I chose to try. I am done with my frappucino days, but the barista told me the Dalgona tastes much better with the iced version so I gave in to her recommendation. My verdict: It has a very strong bitter coffee taste and will surprise you with a sudden creaminess on your succeeding sip so it is a thumbs up for me.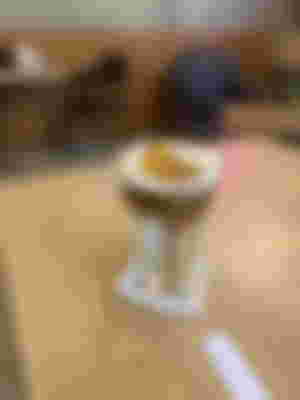 Kapeholic made me taste her Blue Pea Tea Latte which tastes like creamy milk with a hint of berries and I totally loved it as well. Here's a glimpse of the said drink: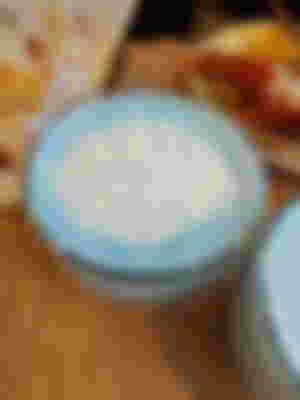 I loved the Blue Pea Tea a lot that I ordered one to go before we left the cafe.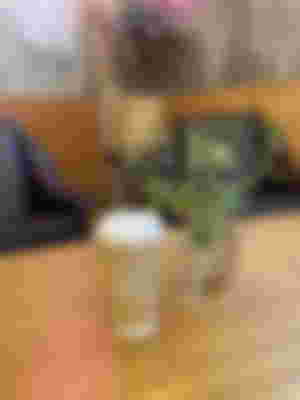 If there's something I do not like about this cafe experience is their sitting arrangements. I do understand they are doing it for social distancing purposes so do not expect some cozy bonding moments if you are going there with your family or group of friends. Overall, I will go back for a second try mainly for the drinks, and the chicken, and I plan to have their Pink Beetroot Latte, their Street Toasts, their Bingsu and their Croffles next.

Kamsahamnida, Chingu 😊

Sponsors of crazybeautifulfurmom
Enjoyed this article?
Earn Bitcoin Cash by sharing it!
Explain
...and you will also help the author collect more tips.